As the capital city of Ukraine, Kyiv needs no introduction. However, the assumptions about this rich and diverse city that have sprung up across the West since the mid-twentieth century do need revising. Kyiv is a surprisingly multi-faceted city; new developments rub shoulders with historical sites and, amongst them all, you'll find the coolest of the cool hangouts in 2021's hippest places.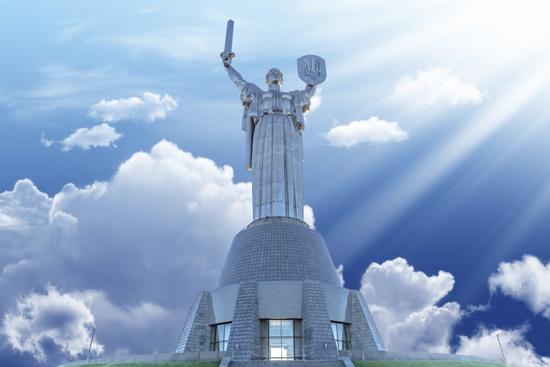 Kyiv Today
Once synonymous with Brutalist Soviet architecture and sweeping, grandiose neighborhoods, Kyiv in 2021 is unleashing its creative side. Now a hotspot for innovative start-ups, Kyiv's more youthful demographic have introduced craft beers, concept stores, co-working spaces and independent coffee shops.
Street art is on the rise across the city and English is becoming a lot more commonplace in society, making Kyiv a cool, friendly, and inviting place for visitors from all walks of life.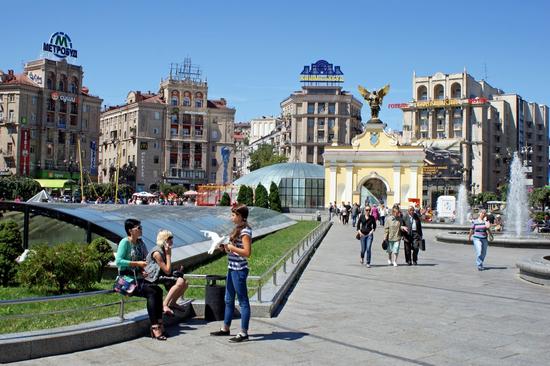 Must-See Landmarks
Everyone who visits Kyiv (and lives in the city, for that matter) quickly establishes their favorite place to go for Instagram-worthy views. First on your list should be Mariyinsky Park. The park itself is gorgeous, particularly if you head to the outer edges, and its ideal location gives you perfect views of Kyiv landmarks, including the Dnieper River, and local memorials to fallen soldiers and activists during the ongoing Ukrainian-Russian conflict.
She may draw in the tourists by their hundreds, but the Motherland Monument simply has to be seen during a trip to Kyiv. Standing at over 102 meters high, she holds her sword weighing an impressive nine tons and shield with the state emblem of the Soviet Union.
As for architecture, you should dedicate at least one day of your trip to exploring the rich canvas of design that's on offer throughout the city. With its towering golden domes, Saint Sophia's Cathedral will take you on a journey back to the past once you step inside its doors. The House with Chimaeras, meanwhile, is a perfect example of turn of the century Ukrainian art nouveau.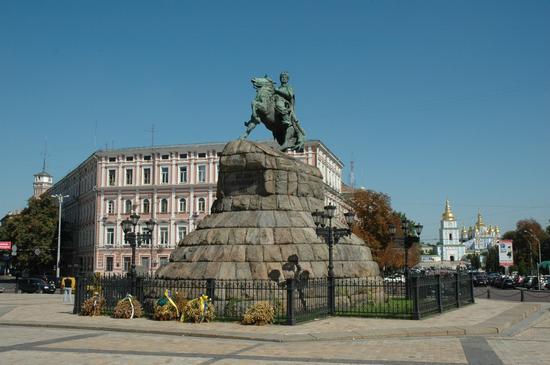 Nightlife and Entertainment
When the sun goes down in Kyiv there's no shortage of parties or nightlife. No matter what part of the city you're in, you're sure to find a happening event, particularly in one of the many indie bars serving up the local craft beer. Podil, for example, is known for its excellent array of bars and restaurants, from the aptly named Craft vs. Pub to Podil East India Company with its menu of Indian, Vietnamese and Indonesian dishes.
Casino fans will also be excited to know that casino gaming is now fully legal in Kyiv after Volodymyr Zelensky, the current president of Ukraine, signed the official Ukrainian Gambling Act into law in 2020. Admittedly, Ukraine wasn't exactly a major player in the formation of, say, blackjack in the way that France was. However, with all types of casino gaming – including iGaming – now fully legal across the country, who knows, Kyiv could be the birthplace of a new kind of casino game.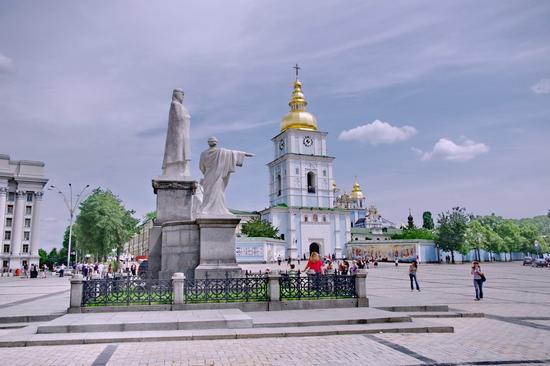 Low-key Explorations
Of course, you may be the type of traveler who prefers to get back to nature over gaming at the casino or clubbing until the early hours of the morning. If you are, a trip to Holosiivskyi National Nature Park needs to be on your itinerary.
This protected nature reserve is easy to travel to from the city center but it feels like it's worlds away. Within its 140 acres you'll find not one, but four different lakes and forestry that is absolutely teeming with wildlife and foliage. There are also several paths through the reserve that you can choose to follow by foot or by bike, as well as carnival rides and paddle boats to keep the young at heart amused.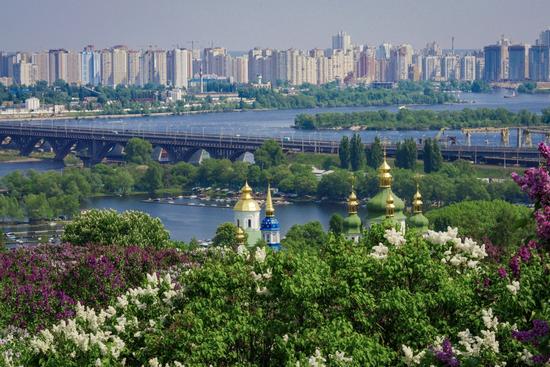 If it's a hidden gem you're after, head on over to Kyiv Islamic Cultural Center to get a taste of the diversity on offer in this captivating city. Every Friday from midday to 6 pm, this cultural center transforms into a glorious food market unlike any other in Ukraine. Alongside Uzbek pilaf, you'll discover meats from North Africa, delicious dishes from the Middle East and exotic sweets from Turkey.
Best of all, many of the vendors speak English, and are known for inviting shoppers to take tea with them as they gorge on the foods on offer.
Tags: Kiev city
<< Church of the Exaltation of the Holy Cross in Mykytyntsi
No comments yet.