Ukraine: One of the Most Technologically Advanced Nations on the Planet
No comments · Posted by Alex Smirnov in Technology
Ukraine is a country of many things. It has a rich cultural heritage, a strong sense of identity, a large land mass, powerful heavy industry, and a vast agricultural sector that plays a crucial role in feeding the world.
When you picture Ukraine, you probably think of vyshyvankas, sunflowers, and the traditional hair braids sported by its women.
You probably also picture its bustling cities that offer up a mix of concrete Soviet architecture, shining modern structures, and older buildings that pre-date the 20th century. And if you've seen the hit TV show Chernobyl, you likely also conjure up images of the abandoned city of Pripyat that acts as a sort of time capsule for looking into a forgotten world.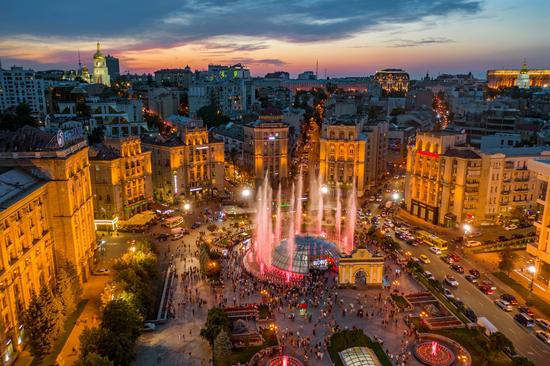 Amongst all of these associations, chances are, you don't consider Ukraine to be a leader in technology.
Yet, this is exactly what it is! Here are just some of the reasons why:
A Thriving Tech Industry
Ukraine is crammed with tech companies, made up of a mix of homegrown businesses and regional offices for global conglomerates.
The international companies that operate in the country include Ubisoft, GlobalLogic, Microsoft, IBM, Google, Oracle, and Wix. These businesses use their Ukrainian offices to provide services within the country and to customers outside of its borders while taking advantage of the lower costs of operating there.
Domestic companies also do the same, with some eventually growing to have overseas arms. One of these is SoftServe, a business with offices in Lviv and Austin from which it provides software development, outsourcing, and outstaffing services around the world.
A Highly-Skilled Workforce
One of the main reasons why there are so many tech companies operating within the borders of Ukraine is that it has a large pool of highly-skilled talent.
Ukraine, like most of the countries of the former Soviet Union, has a culture that values technical jobs and the skills that are required to perform them. This is as true today as it was during the time of the USSR.
We can see this from the fact that some of the most sought-after degree courses include micro and nanoelectronics, mechanical engineering, aircraft engineering, and informatics and computer science.
In addition to the tech companies that operate in the country, many Ukrainians work as freelancers for companies in Western Europe and North America, taking advantage of their lower overheads and good English skills to offer a lot of value to their customers.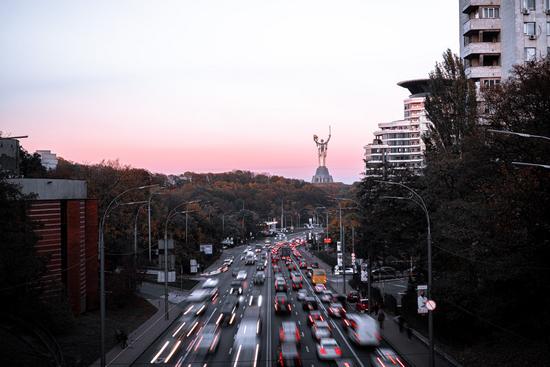 Passion for Technology
Ukrainians don't just use technology for work. Many of them also have hobbies that rely on tech.
Nowhere is this more evident than in gaming. In 2021, the compound annual growth rate of Ukraine's gaming industry was projected to be 12.39% between 2022 and 2027, reaching £315 million by the end of that period. That is likely to have slowed slightly, but demand for games remains strong in many parts of the country.
The variety of options open to Ukrainians is huge, too. In addition to console titles there are hundreds of thousands of casual games that are available in the local Google Play and Apple App Stores. Developers such as Zynga and Playrix make some of the most popular casual titles in the world, and in Ukraine their games remain some of the most favored.
iGaming is also popular in the country, with sites like PokerStars offering a platform to play poker for real money online. There are desktop and mobile options that allow players to choose when and where they enjoy the game. In fact, poker is so popular in the country that it has produced an entire army of professional players.
This includes Oleksandr Dovzhenko, who placed highly in the WSOP, the World Poker Tour, and the European Poker Tour, and Oleksandr Kovalchuk who won bracelets at the WSOP in 2011 and 2012.
State Technology
The Ukrainian state has also embraced technology. Following in the footsteps of some of its neighboring nations, Ukraine has developed Diia, an app that launched in 2020 allowing citizens and residents to interact with the government electronically.
The Ministry of Digital Transformation is in charge of the app which allows Ukrainians to include their identity card and driving license, as well as other important documents on their smartphone.
It also plans to follow in the footsteps of Estonia in creating an e-residency service to permit citizens of other countries to operate businesses remotely.
Tags: No tags
<< The Oldest Wooden Church in Lviv Oblast
No comments yet.