Kyiv is an often overlooked destination, even though it has a lot to offer to many different types of travelers. It has a rich culture and a long and fascinating history. The city is also a fun destination for those looking to explore Eastern European nightlife and its club scene.
The best way to explore Kyiv is in your own car since that gives you a sense of freedom you wouldn't have on an itinerary set by others. In order to do so legally, you'll need to get an international drivers license on IDA website and to bring your national driving license with you. Once you have every document prepared, you can start planning everything else.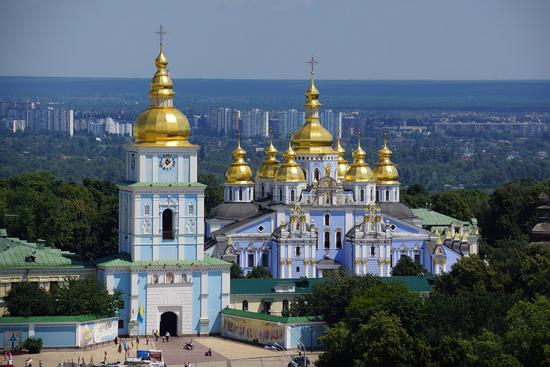 Maidan Nezalezhnosti (Independence Square)
Start your day on the main square in Kyiv, on which some of the biggest national historic events took place. It's also a perfect place to blend in with the local crowd and explore the local bazaars that remain unchanged since Soviet times.
Zoloti Vorota (The Golden Gate), 11th-century city gates are nearby and that's where you can take a short break and observe the city from one of the local coffee shops set up on the highest part of the city.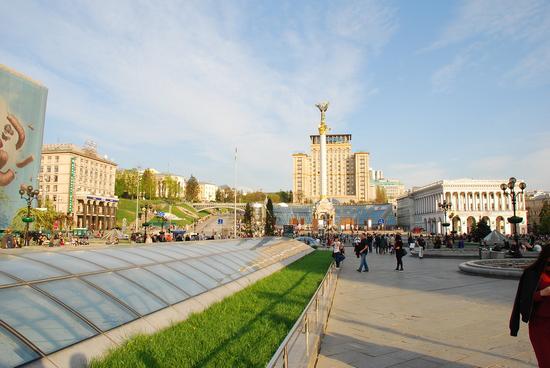 Local Cuisine
Sophia Square is filled with local restaurants that offer a mixture of Ukrainian and world cuisine, usually with a bit of twist designed by talented Ukrainian chefs. Podil district is just nearby and it offers a unique Eastern European "shabby chic" look and feels.
Don't be surprised, if local restaurants are short on vodka and borsch. These days Ukraine cuisine is often inspired by Japanese and Georgian influences. This may be the perfect time to try a few local cocktails and prepare yourself for underground raves that will come later in the evening.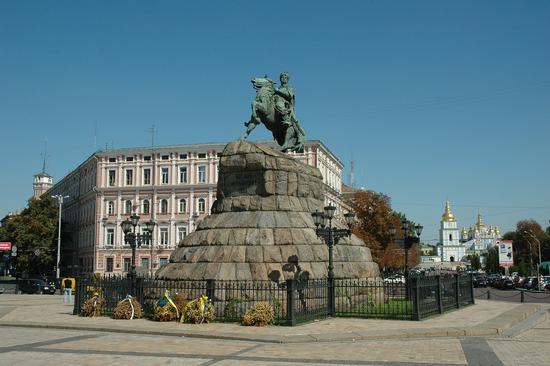 The Khanenko Museum
The Bohdan and Varvara Khanenko National Museum of Arts has a wide collection of European and Asian artists and fully exploring the exhibit will take up a better part of the day. The museum is located in the center of Kyiv in two mansions of the late 19th century along Tereshchenkivs'ka Street, which are important monuments of history and architecture.
There is a permanent exhibition of European fine and decorative and applied art of the 14th-18th centuries. In a separate hall, you can see a unique collection of early Byzantine "Sinai icons" of the 6th-7th centuries. On the ground floor, works of art of the Ancient World are exhibited. Make sure to take a short break and try local pancakes.
Kyiv is also home to the world's deepest metro station and you should try to explore the city via subway at least for a few stations since it's a chance to experience the city as those who live in it do, and the local metro is a work of art on its own. The Bridge of Kisses is probably the best place to get a panoramic view of the city.
The Second World War Museum
The Second World War, also known as the Great Patriotic War in the countries of the former Soviet Union, plays a big role in the Ukrainian national and cultural identity. Visiting the National Museum of the History of Ukraine in the Second World War dedicated to it is, therefore, a must and it's also a great treat for a history buff.
The great Motherland Monument is the focal point of the museum. It's a huge statue visible from anywhere in the city and a good place to get one last panoramic view of Kyiv before your departure. The visit won't be completed without a good shot of it for your Instagram feed.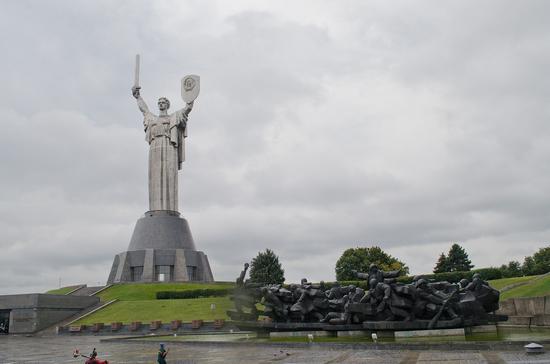 Tags: Kiev city
<< Trekking in Ukraine – How to Keep Your Smartphone Charged
No comments yet.