Chortkiv – a town with a rich historical heritage
No comments · Posted by Sergei Rzhevsky in Uncategorized
Chortkiv, first mentioned in 1427, is a small town with a population of about 29,000 people located in the Ternopil region, 75 km south of Ternopil.
In the central part of the town there is a number of preserved architectural and historical sights, low-rise residential buildings of the late 19th – early 20th centuries. Let's stroll through the streets of Chortkiv and take a look at some of its attractions. Chortkiv on Google Maps. Photos by: Sergey Zaglinskiy.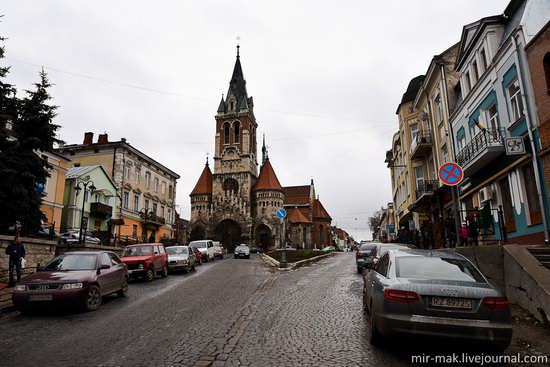 The central street of Chortkiv is pedestrian. There are shops, cafes and restaurants here.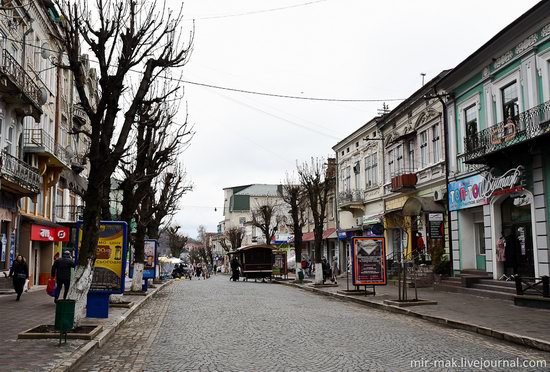 Chortkiv Town Council.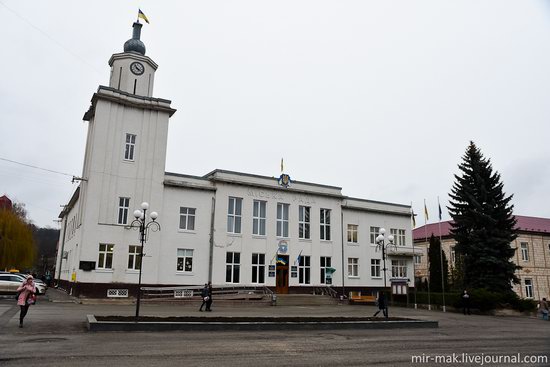 The central streets are paved with cobblestone.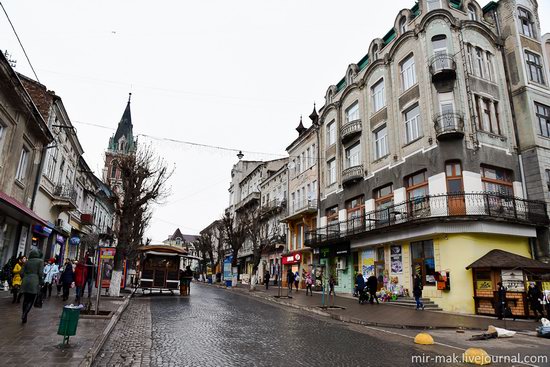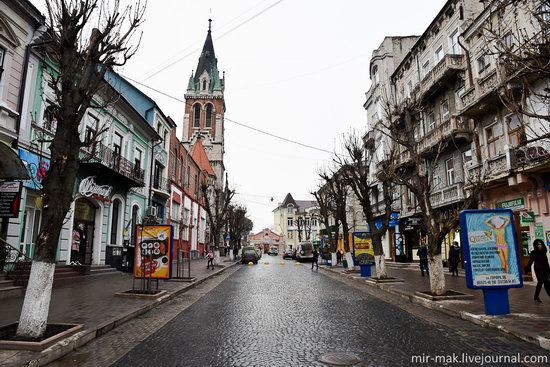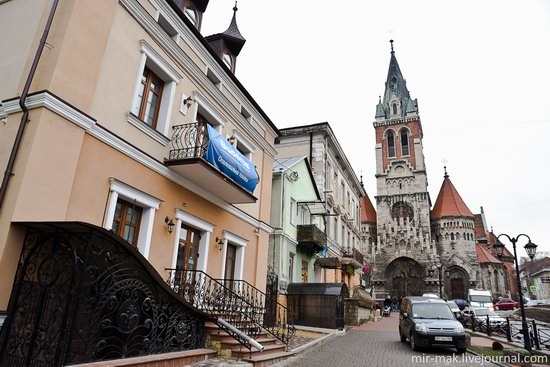 Dominican Church of St. Stanislaus (1610-1910) – the main architectural landmark of Chortkiv. The high spire of the church is visible from all around the town.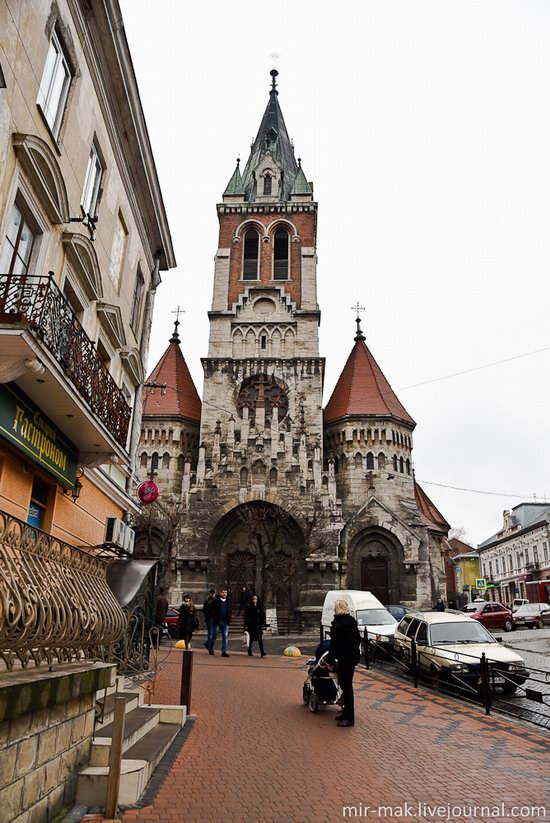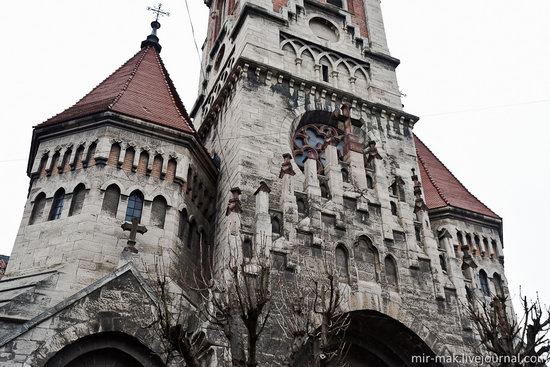 This half-timbered building of the Old Town Hall with a clock tower is one of the symbols of Chortkov.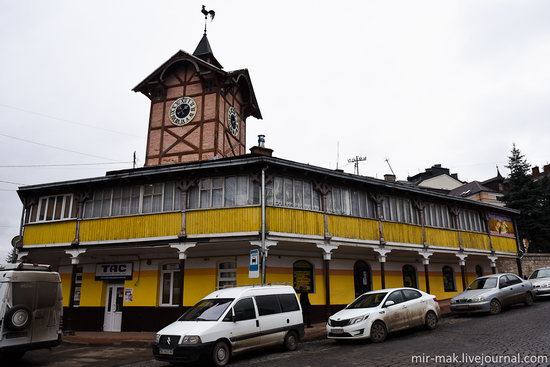 It is surrounded by wooden shopping arcades, which are still used for their intended purpose.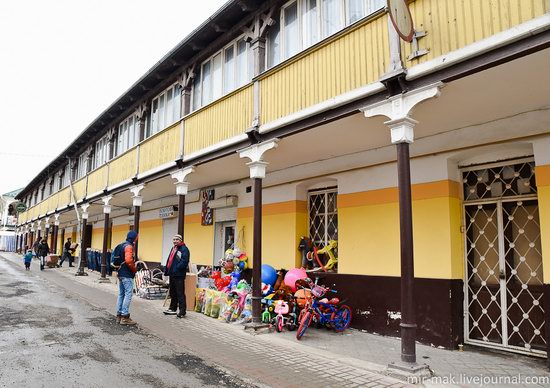 Grocery store.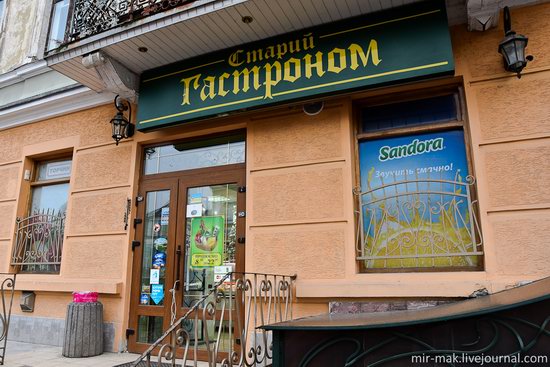 Pharmacy.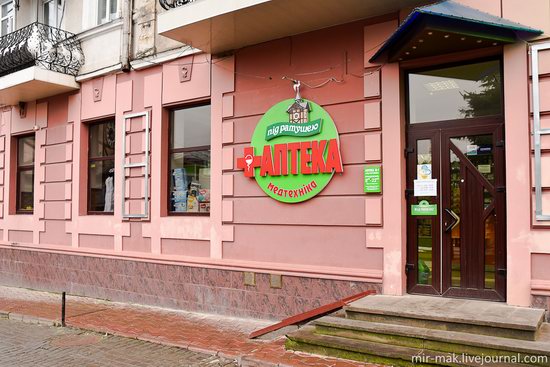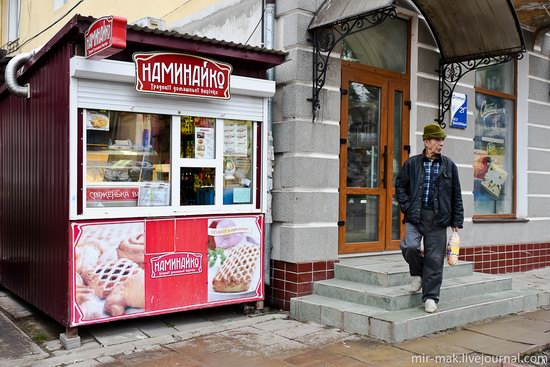 Karl Emil Franzos, a popular Austrian novelist of the late 19th century, was born in Chortkiv.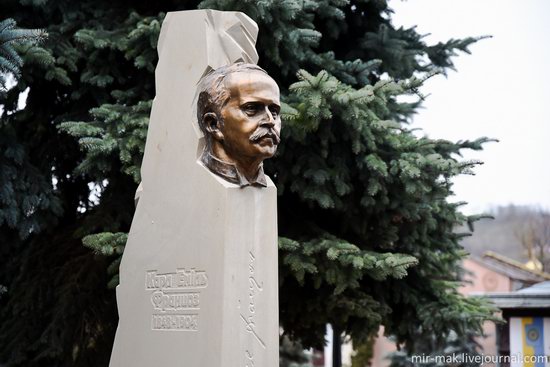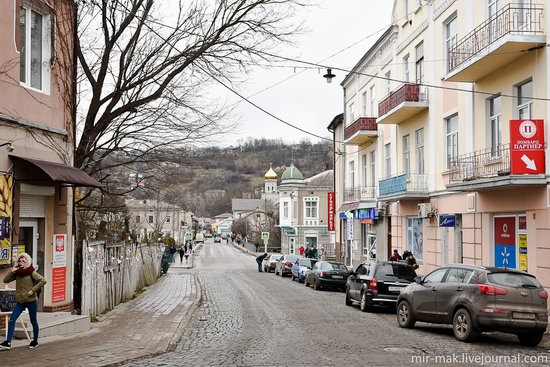 Church of the Ascension of Our Lord (1717) located near the railway station of Chortkiv – one of the best examples of the Podilia folk architecture.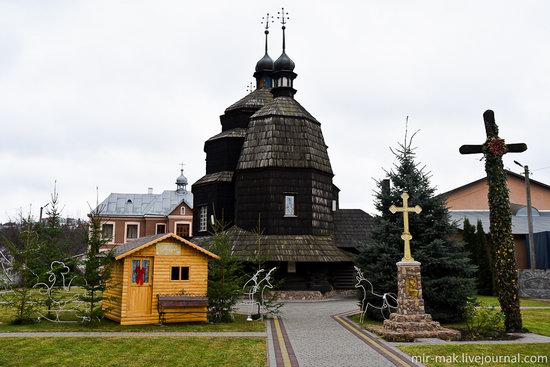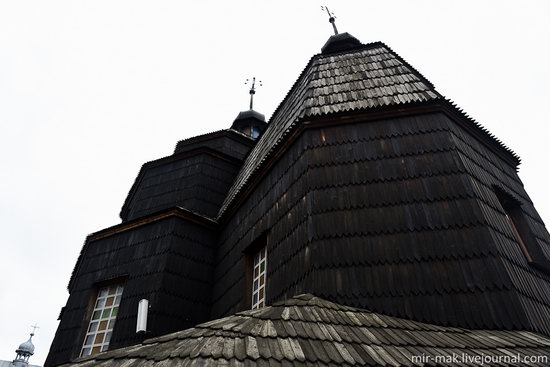 Church of the Assumption of the Blessed Virgin (1583-1635) – the oldest church in Chortkiv.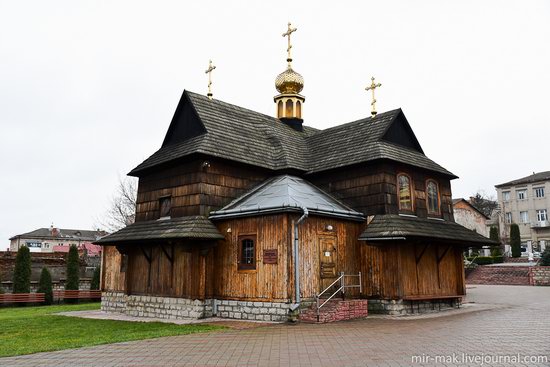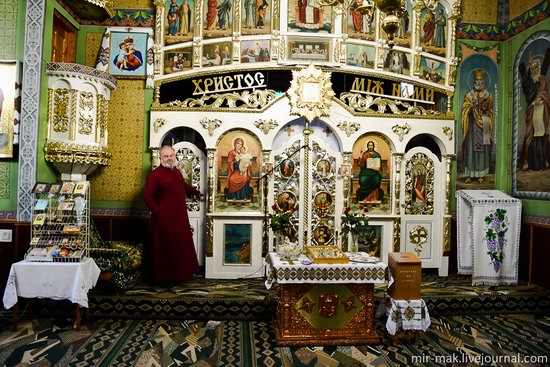 Ruins of the Chortkiv Castle (1610).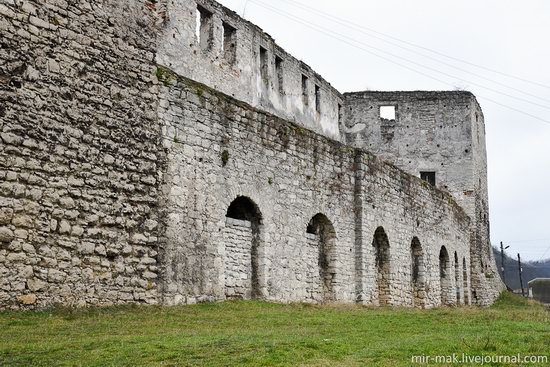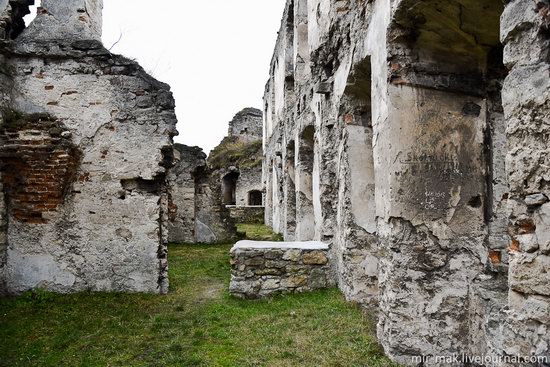 From here you can enjoy a good view of Chortkiv.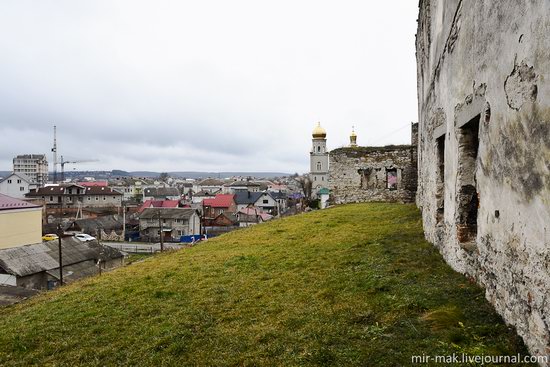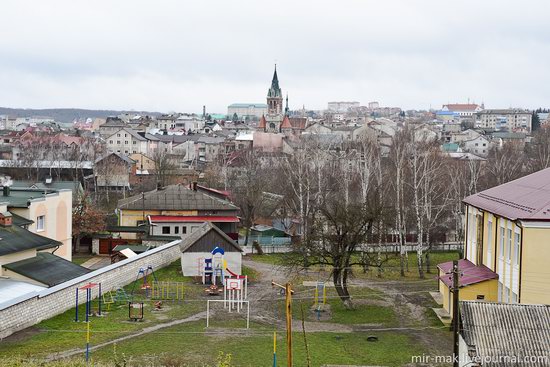 Church of the Holy Intercession (1905) – one of the new churches of Chortkiv. The 40-meter high bell tower with a gilded dome was built in 1996.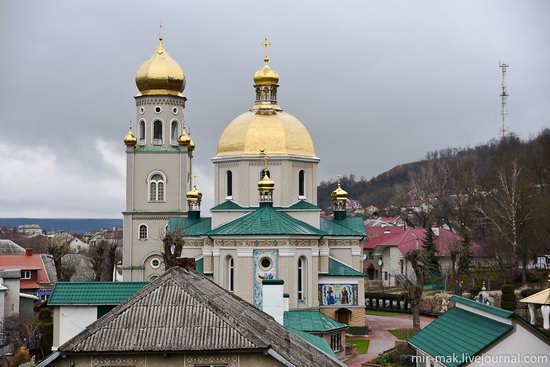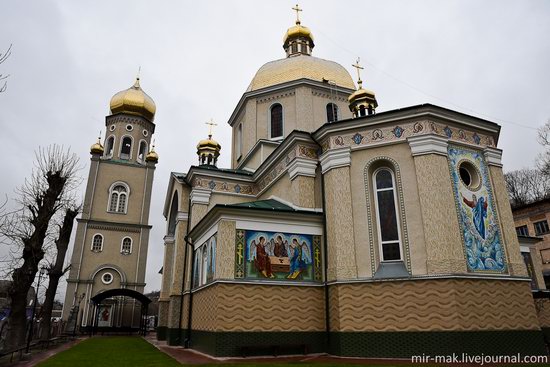 Monastery of the Order of the Bare Carmelites located on a hilly terrain near the central part of Chertkiv.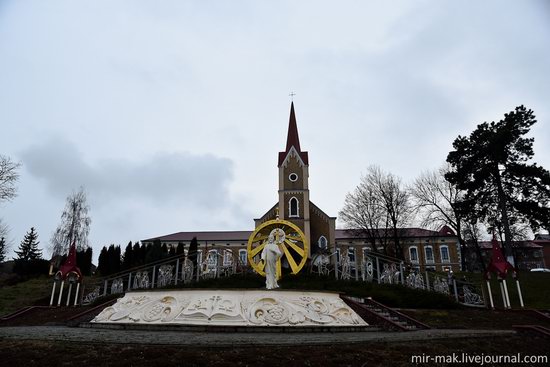 Welcome to Chertkiv!
Tags: No tags
<< Gate Church of the Trinity in Kyiv
No comments yet.