St. Josaphat Church in Bachyna
No comments · Posted by Sergei Rzhevsky in Uncategorized
Bachyna is a village of about 300 people located in Lviv Oblast, about 88 km southwest of Lviv. The main attraction of this place is a wooden church built on a hill in the middle of the village in 1868.
By its structure and silhouette, it is the only such building in Ukraine. Initially, it had the name of the Holy Trinity. In 1918, the church was renamed in honor of St. Josaphat. Bachyna on Google Maps. Photos by: Maxim Ritus.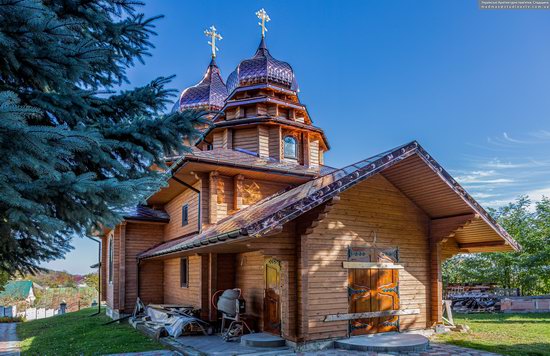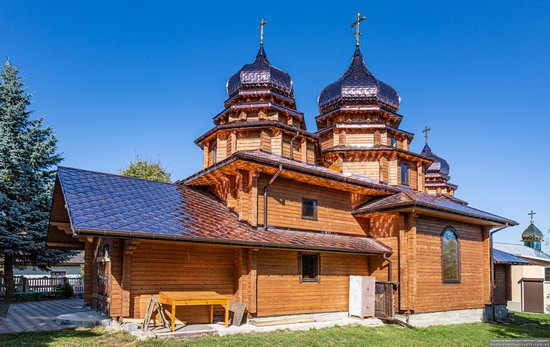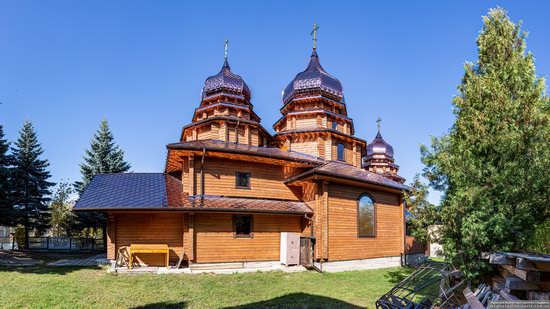 In 1954-1988, the church was closed. In 1988, it was returned to the believers, who immediately took up repairs and greatly changed its appearance. On January 20, 2017, a fire broke out in the church and it was seriously damaged. After that, the church was restored, but the roof got an unusual purple hue.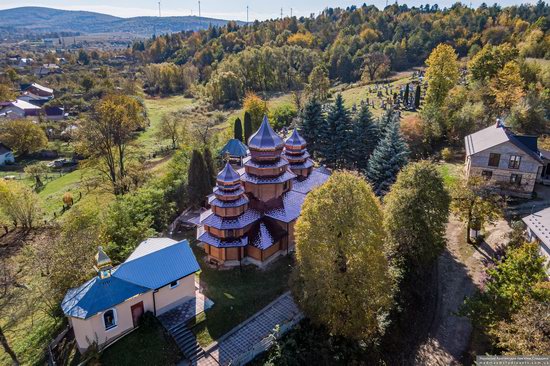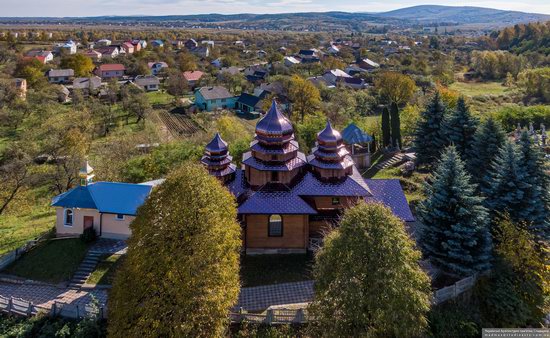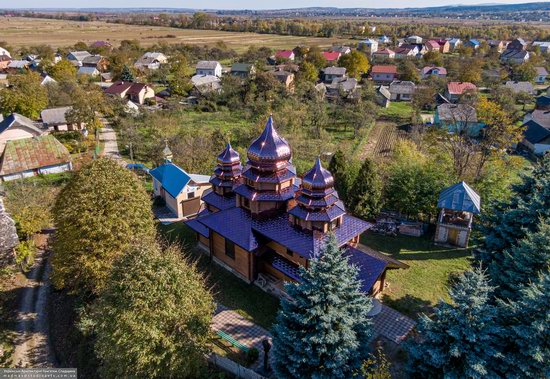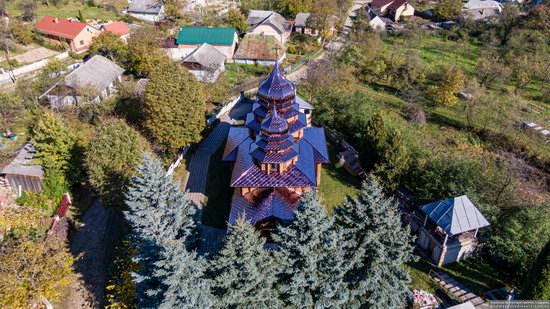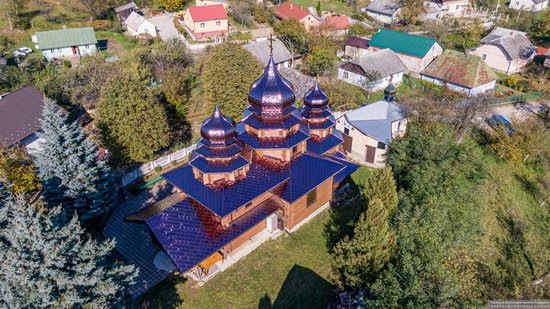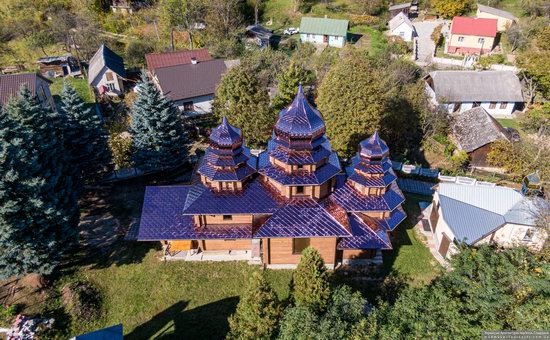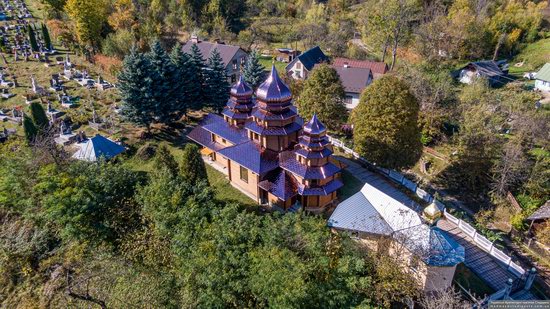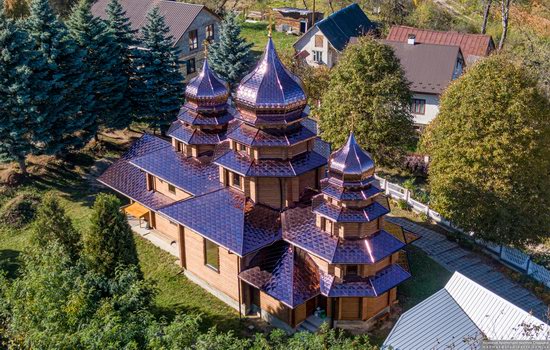 Tags: No tags
<< Church of the Holy Apostles Peter and Paul in Lazeshchyna
No comments yet.