Skelivka (until 1945 – Felsztyn) is a village with a population of about 1,000 people located in the Starosamborsk district of the Lviv region, 93 km southwest of Lviv, near the border with Poland.
This village is primarily known for the fact that here was the main character of the famous satirical novel of Jaroslav Hasek – The Good Soldier Schweik. In Skelivke there is a monument to Schweik.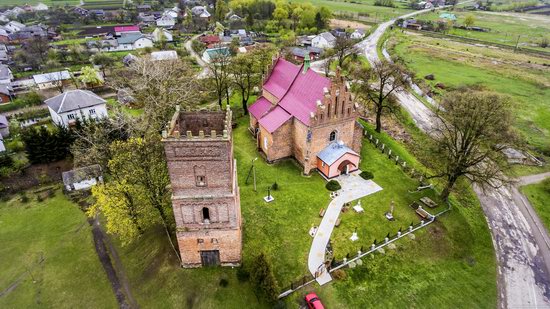 Another attraction of the village is the Catholic Church of St. Martin with a defensive tower-belfry of the late 15th – early 16th centuries, an architectural monument of national importance. Skelivka on Google Maps. Photos by: Maxim Ritus.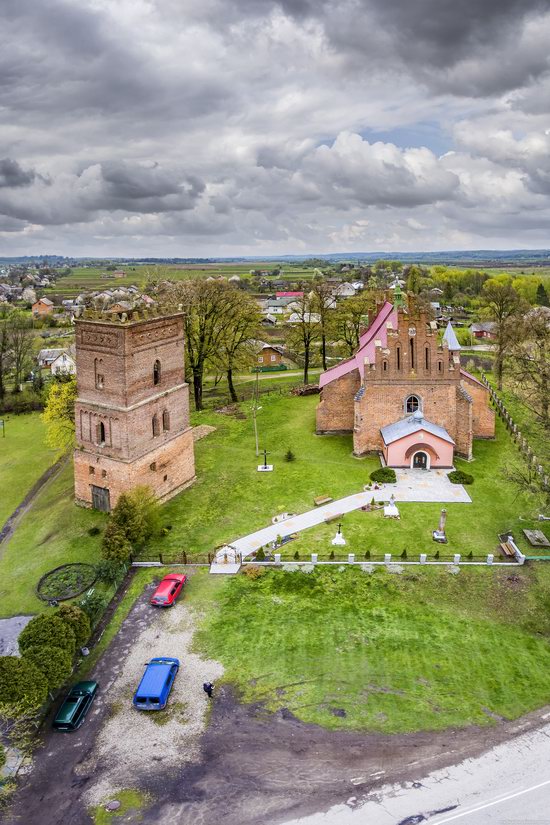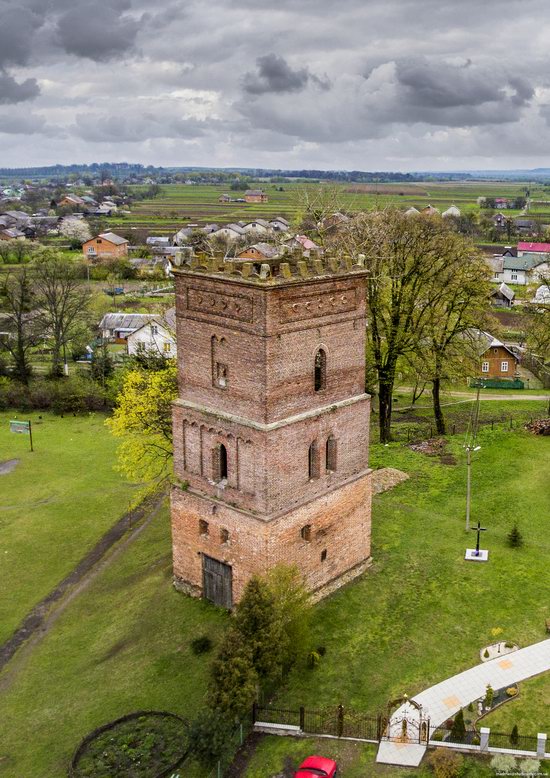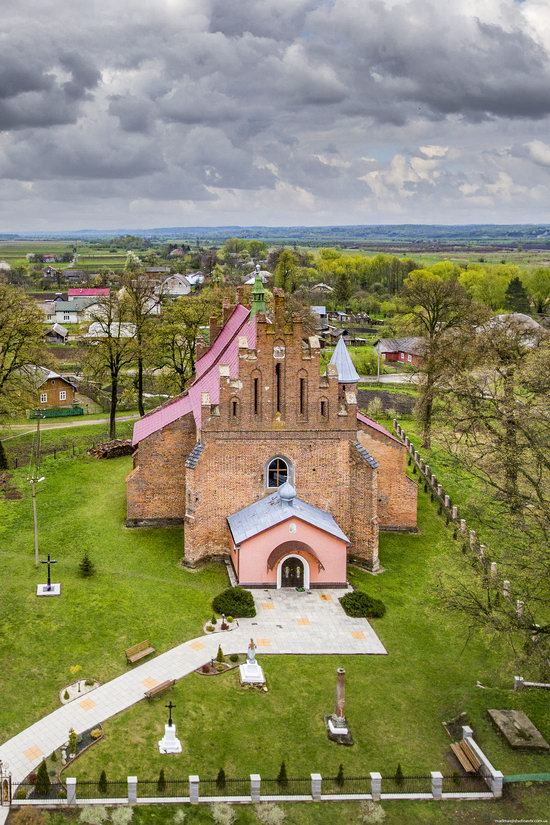 In the 15th century, the settlement was surrounded by a defensive line in the form of ramparts and a stockade with two gate towers, one of which was stone. Later, in the 16th century, this tower also became the bell tower of the church, which together created an additional defense structure from the south-west side of the village.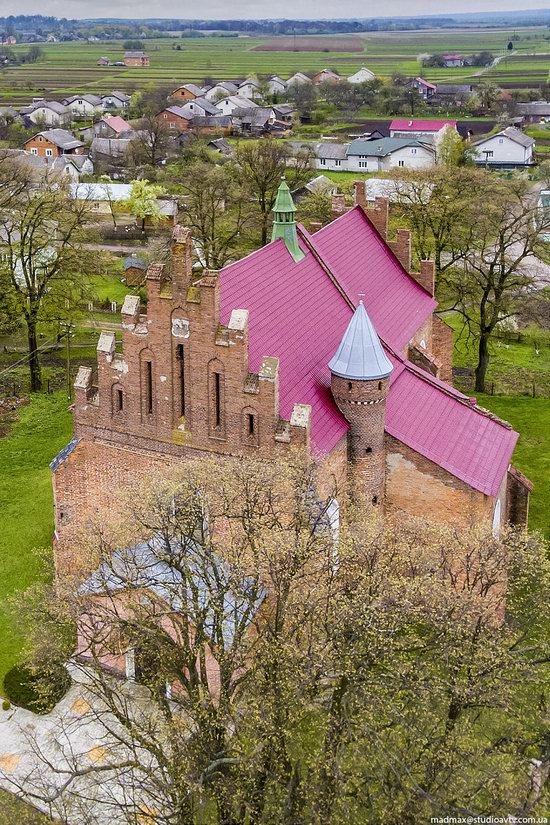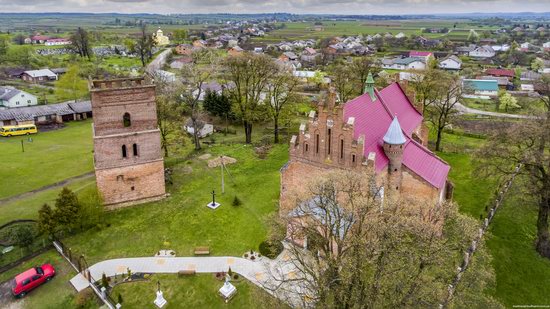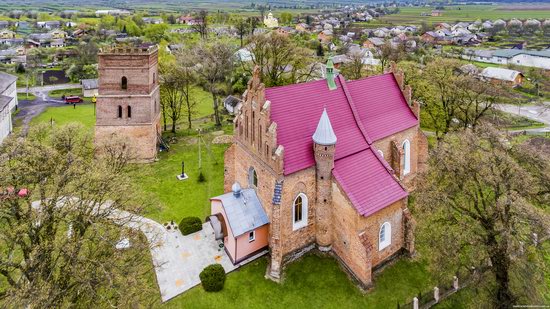 In 1904, a stylistic restoration was carried out, during which the church acquired a neo-Gothic look. It was significantly damaged during the First World War and restored in 1915-1916.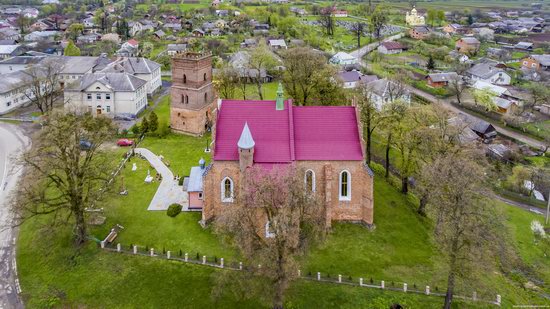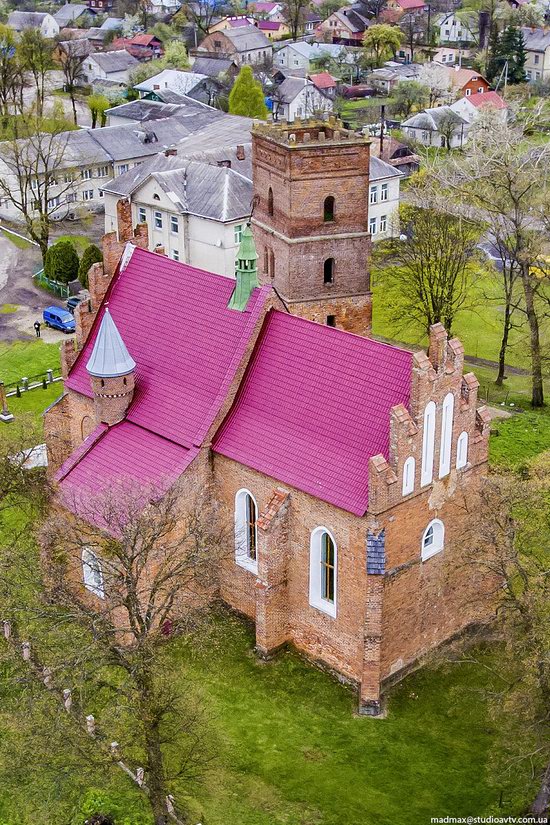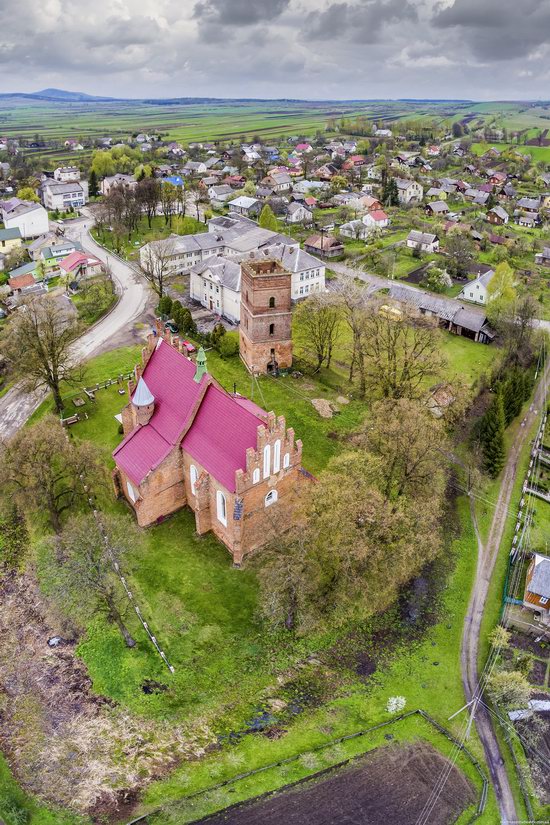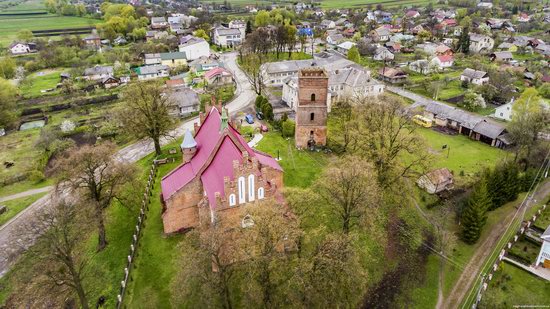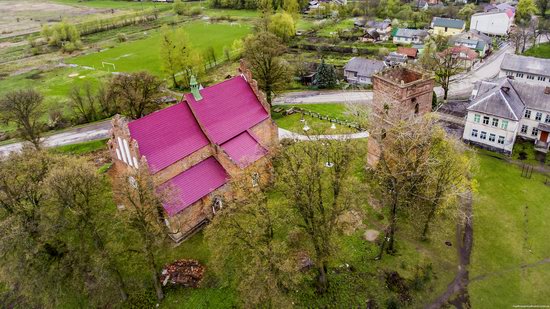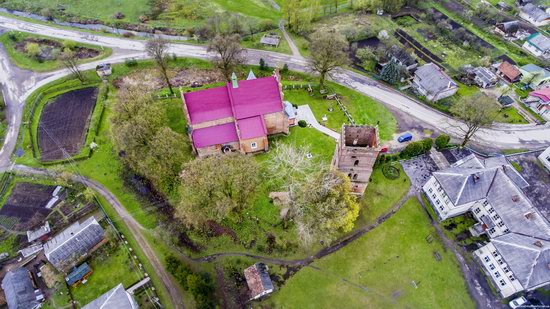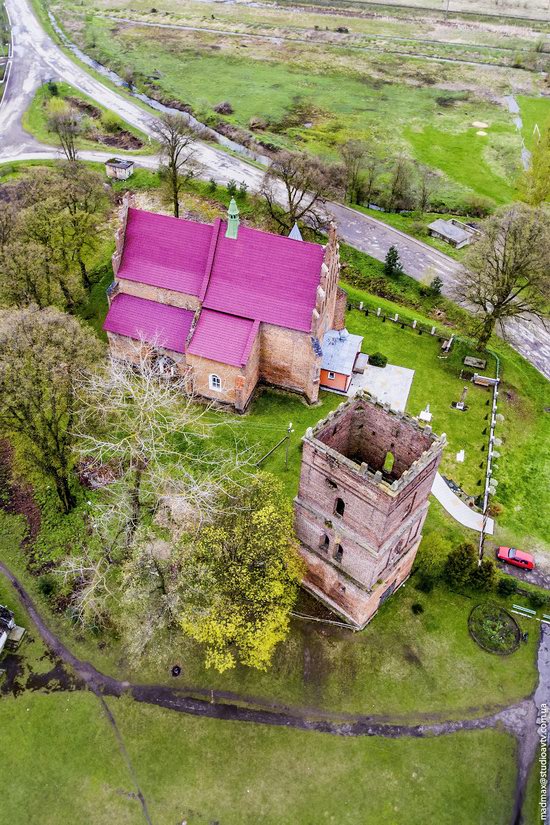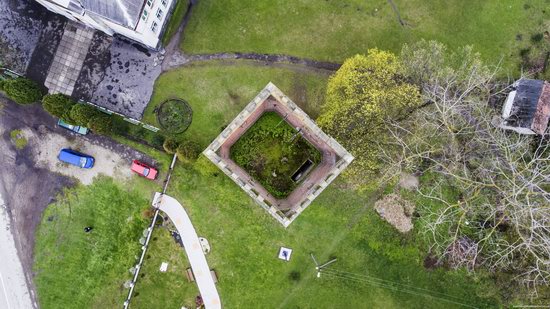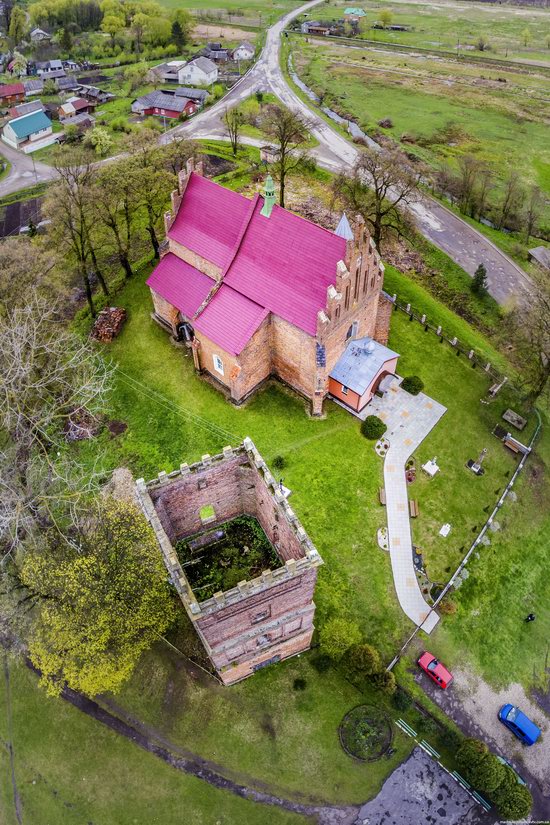 Tags: church · Lviv oblast
<< Church of the Assumption in Roztoky
No comments yet.