Roztoky is a small village with a population of about 1,500 people located in the Putilsky district of the Chernivtsi region, about 80 km west of Chernivtsi.
The main attraction of the village is the wooden Assumption Church built in the middle of the 19th century, an architectural monument of national importance. Roztoky on Google Maps. Photos by: Maxim Ritus.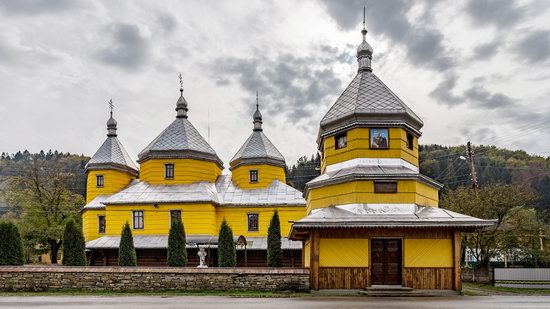 The Assumption Church in Roztoky is a great example of an early three-tier Bukovinian church. All three domes are approximately the same in height.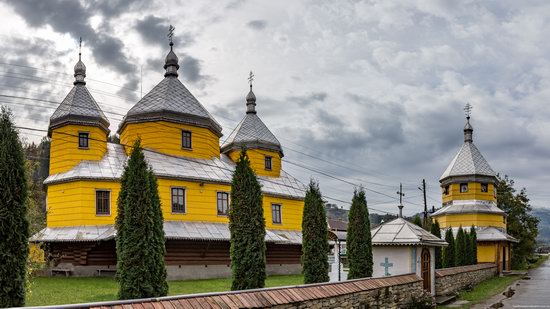 On the facade there is a plaque installed to commemorate the 50th anniversary of the rule of the Austrian Emperor Francis Joseph in 1898.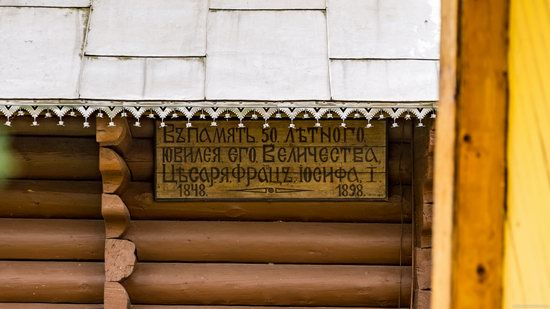 The church is complemented by a wooden three-tier bell tower. Located behind the church, it completely repeats its shape. Both the cathedral and the bell tower are painted yellow.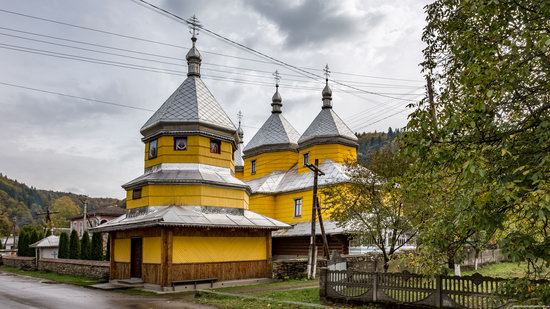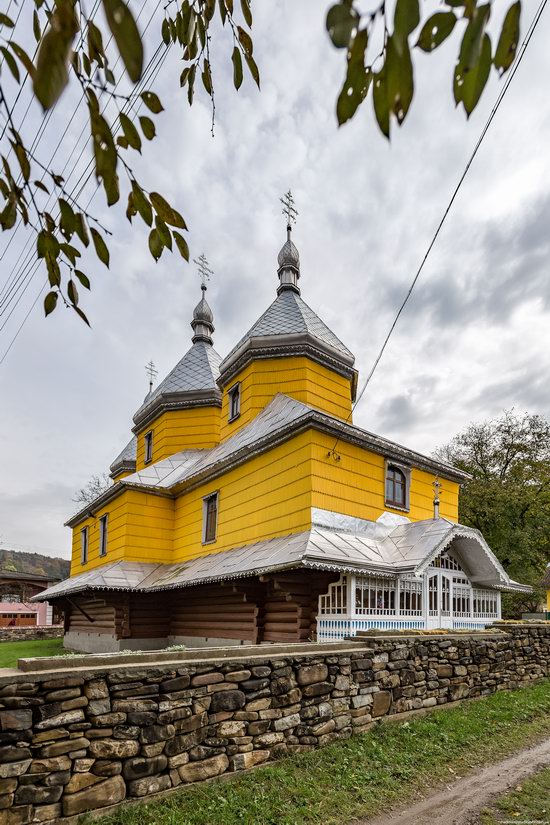 Inside you can see wooden carvings and paintings of the 18th-19th centuries.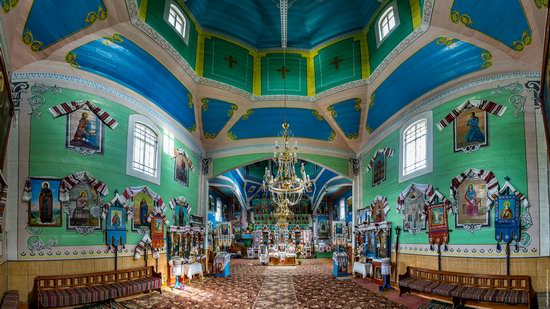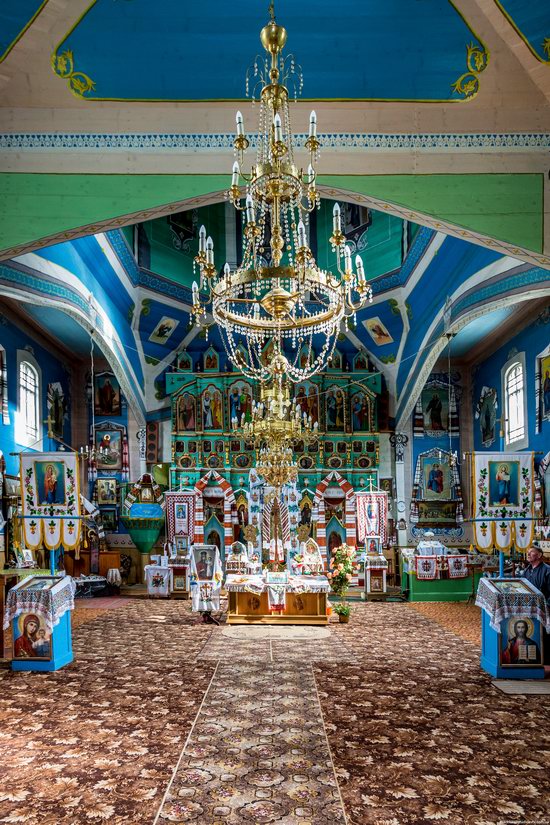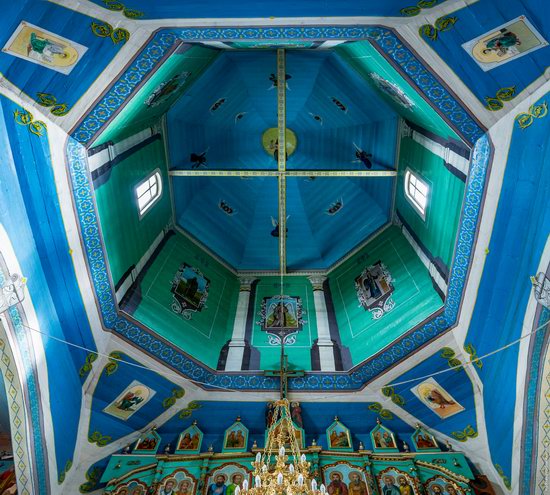 The artistic pearl of the church is a wooden iconostasis decorated with carvings and gilding. It was created in the second half of the 19th century.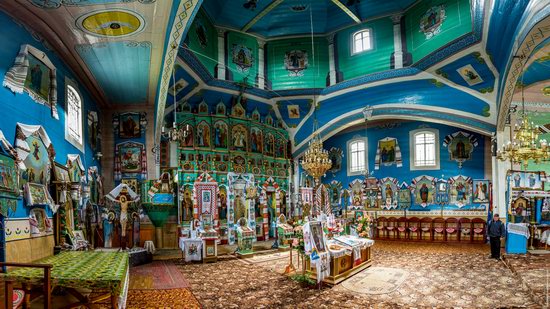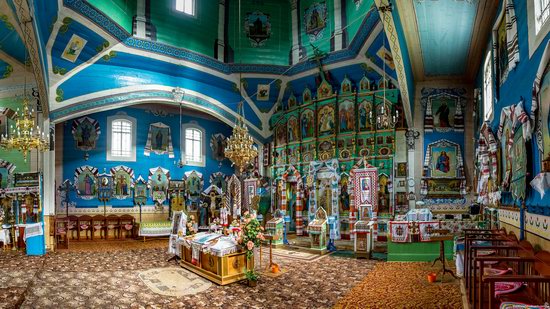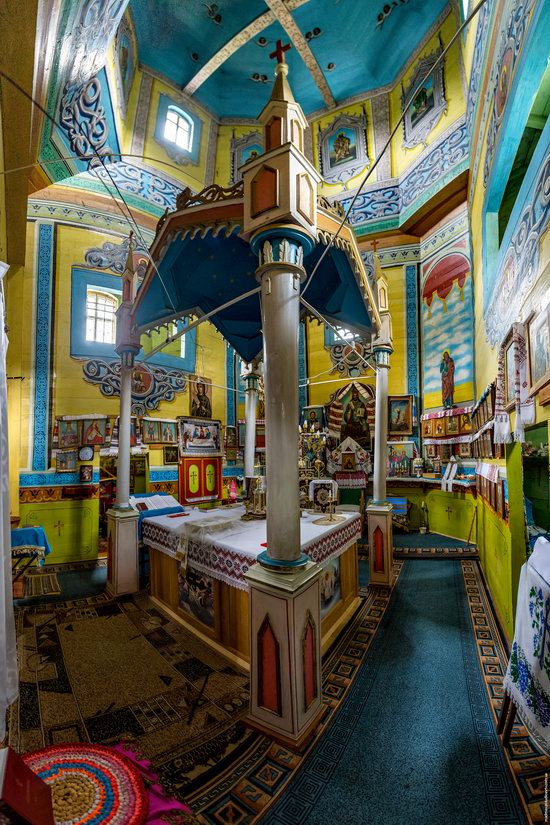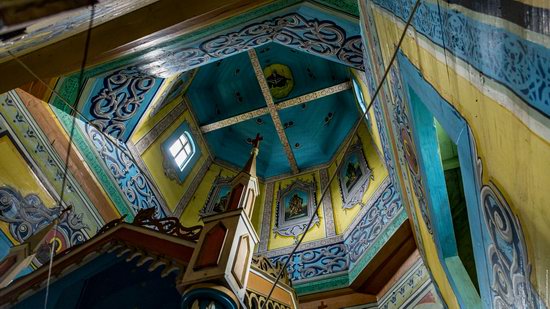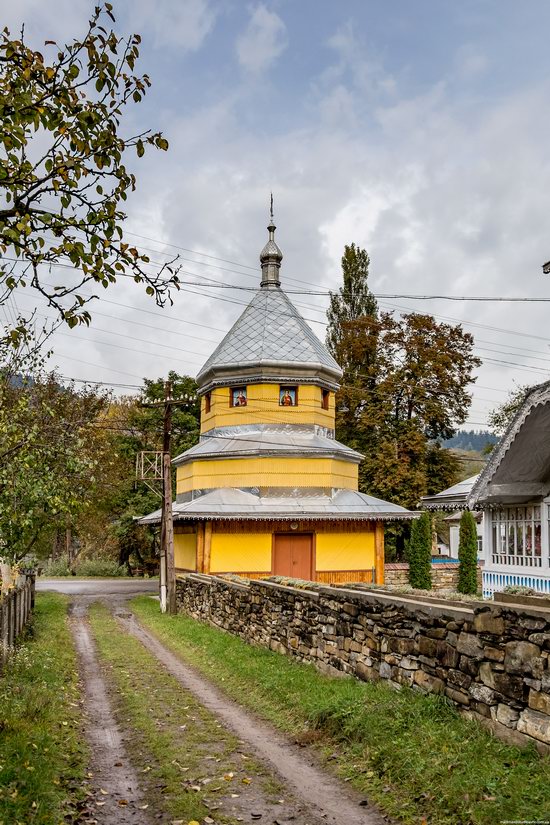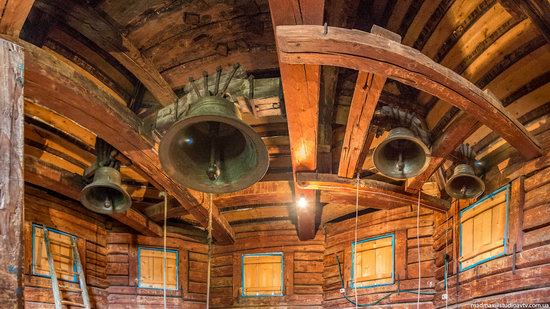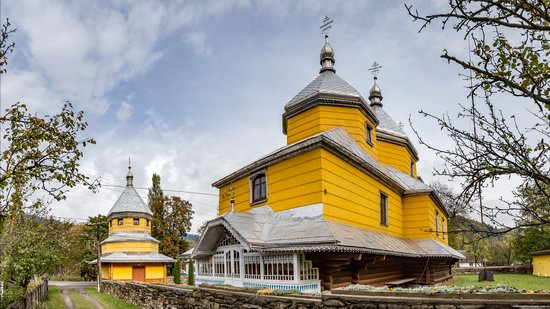 Tags: Chernivtsi oblast · Chernovtsy oblast · church
<< Attractions of the Ukrainian Carpathians
No comments yet.