Tips for Foreigners to Get Into Ukrainian University
No comments · Posted by Alex Smirnov in Uncategorized
Studying abroad is one of the most exciting and enriching experiences you can have. Moving to a different country, learning about their culture, meeting all kinds of people can widen your horizons. If you're thinking about studying abroad, you should consider applying to a college in Ukraine.
Ukraine is a beautiful country with top-notch universities and a lot of studying opportunities. The only thing you'll need to do is learn about the application and admissions process. To help you get into a Ukrainian university, we've put together a list of the best tips for you to follow.
Let's take a closer look.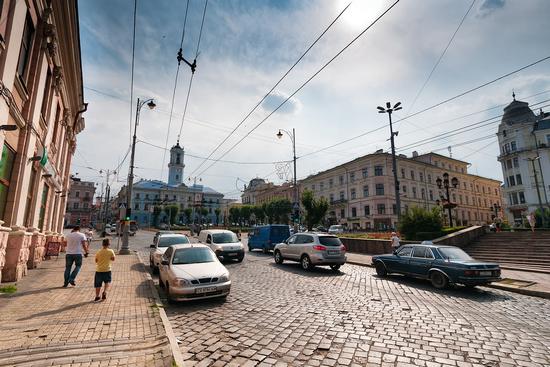 1. Do Thorough Research
As you may know, Ukraine has so many universities you could apply for. However, the application process isn't free of charge, and you'll need to be certain you're choosing the right one.
So, do thorough research online and get all the information about the colleges you're potentially interested in:
the cities they're in
the tuition fees
the accommodation options
the courses
the requirements
Once you're completely sure you've found the one, go ahead and fill out an online application on their website. They might ask you to include an essay, your Facebook URL, or a motivational letter. Get help from this best rated essay writing service to make a great first impression. There'll be tons of applicants, and you only have one chance to stand out.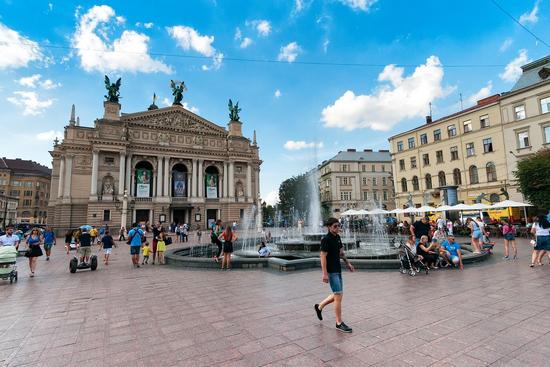 2. Invitation Letter
The university you choose will send you an invitation letter via mail. You'll be the one covering the expenses of this shipment. But, you need this letter to proceed with the application process.
Depending on your country and the university in Ukraine you chose, it may take up to a couple of weeks for the letter to arrive. So, don't wait too long and start the process as soon as possible.
3. Student Visa
To handle your student visa for Ukraine, you'll need:
to visit a Ukrainian embassy in your country or a neighboring country
receive the letter of invitation
a confirmation from the University that your invitation to study in Ukraine is genuine
Also, you should collect additional paperwork before you go to your scheduled meeting in the embassy, which depends on your country. Make sure you have all the information and documentation ready on time.
4. Language Barrier
When you decide you want to study in Ukraine, it would be best if you'd speak either Ukrainian or Russian. However, this is not obligatory. Some Ukrainian universities offer you an opportunity to study in English as well. But, this narrows down your choice of universities.
If you do speak some Ukrainian or Russian, we strongly suggest you keep practicing until you get there. You'll need it for daily communication, socializing, and getting around.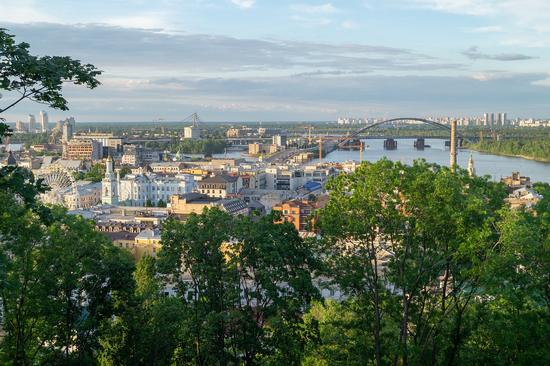 5. Paying Tuition
The average yearly tuition cost of a Ukrainian university ranges from $1200 to $4500. You need to figure out a way to pay for this tuition before you get to Ukraine. Why? Because it is not an easy task to find a legal job in Ukraine as an international student.
So, you have two main options:
have your parents pay for it
win a scholarship
Explore scholarship options you may receive and apply for those soon, as well. You'll probably need to fill out some forms, write a motivational essay or a cover letter. Use LetsGradeIt to make sure you're sending plagiarism-free pieces. Also, focus on being creative, unique, and showing your personality.
Final Thoughts
Getting into a Ukrainian university is a process, so it's best if you start on time. Do your research and gather all the essential information from the university you choose and the Ukrainian embassy in your country. Follow the procedures, and you'll soon become an international student studying in Ukraine.
Author's Bio
Elizabeth Baldridge is a content writer and an education specialist. She works with students on international study and exchange programs, helping them apply, settle, and start studying. Elizabeth loves sharing useful tips with her readership and helping students achieve their goals.
Tags: No tags
<< Church of St. Paraskeva in Velykyi Klyuchiv
No comments yet.