Sil' (literally meaning "salt") is a village of about 600 people located on the banks of the Uzh River in the very north-west of Zakarpattia Oblast, about 53 km from Uzhhorod. The village was founded at the beginning of the 17th century and was mentioned in written sources under the name Solyanoye Pole ("salt field").
In 1707, from the village of Syanky located nearby, a three-tiered wooden church of the Boiko style (1703) was brought here. This was done because the local church burned down. The church was consecrated in honor of St. Basil.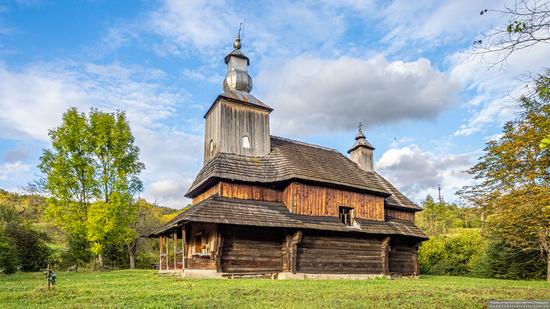 When installed in a new place, the church somewhat changed its appearance and became the same as it has survived to this day: an interesting mixture of Transcarpathian sacred architecture and Boiko traditions. Today, the Church of St. Basil in Sil' has the status of an architectural monument of national importance. Sil' on Google Maps. Photos by: Maxim Ritus.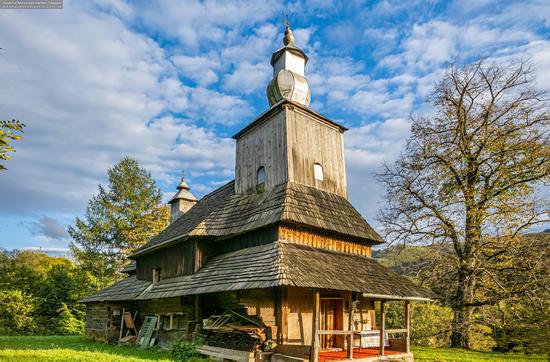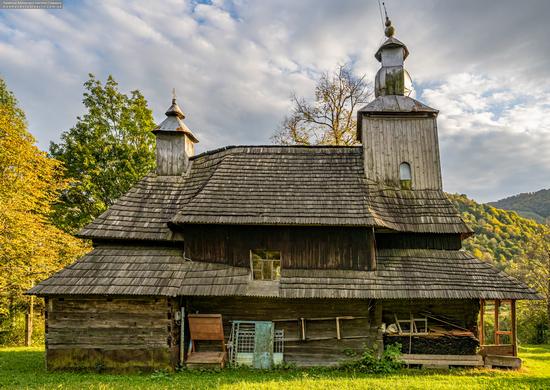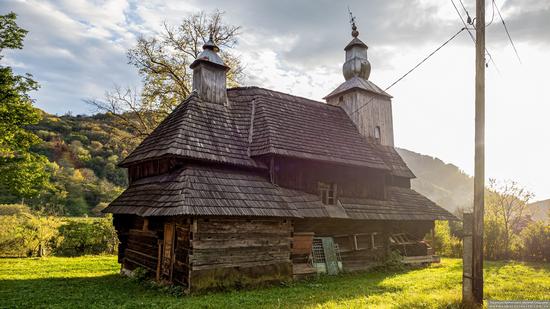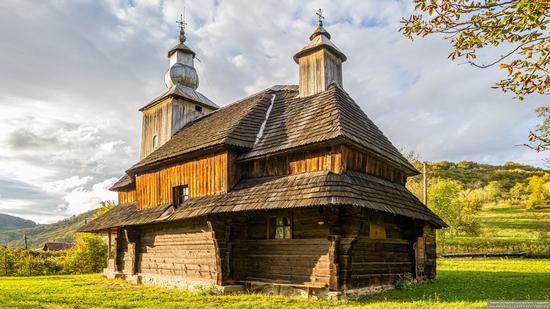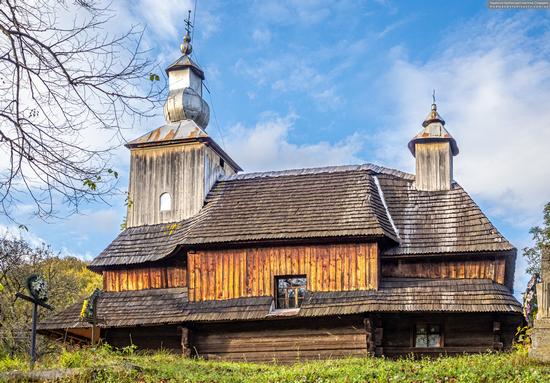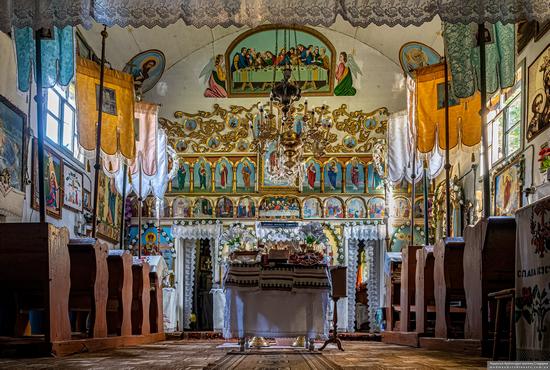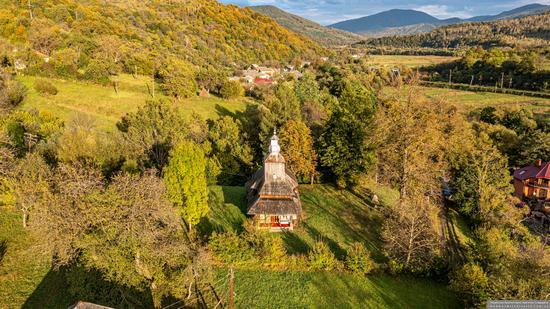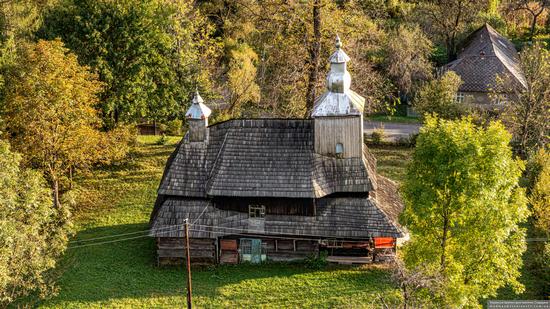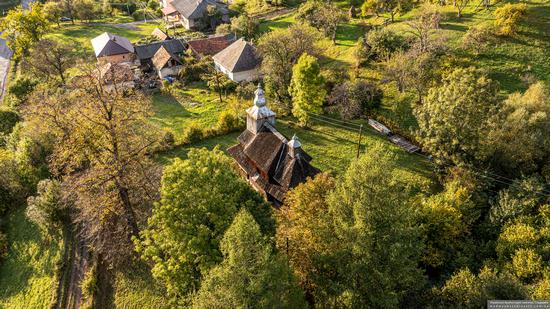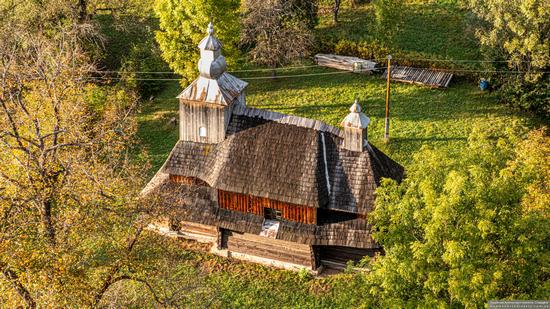 Tags: church · Uzhgorod city · Zakarpattia oblast
<< Church of the Nativity of Theotokos in Sambir
No comments yet.