Klits'ko is a small village with a population of about 250 people located in the Horodok district of the Lviv region, 43 km south-west of Lviv.
The main attraction of the village is the wooden church of the Assumption of the Blessed Virgin Mary – an architectural monument of national importance built in 1603. Klits'ko on Google Maps. Photos by: Maxim Ritus.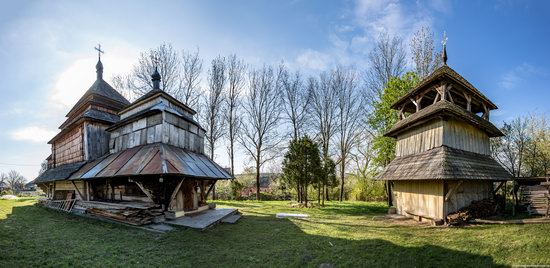 From 1955 to 1989, this church was used as an archive and a book storage, which saved it from destruction.
In 2005-2007, the church was restored. In April 2008, one of the villagers set fire to the church and part of the roof was destroyed. The damaged part is covered by temporary patches and again requires restoration.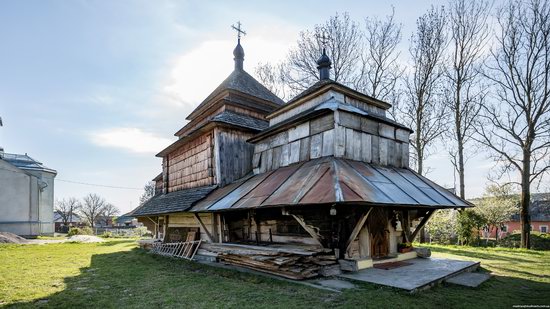 To the west of the church there is a bell tower. These two architectural monuments constitute a harmonious ensemble of the Galicia school of folk architecture.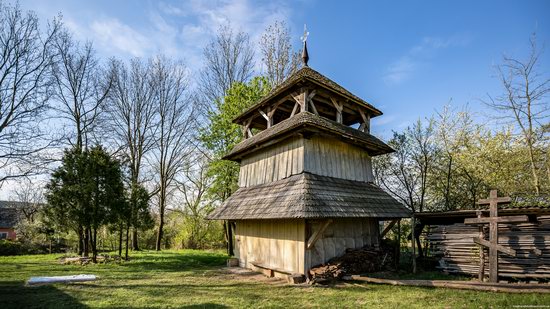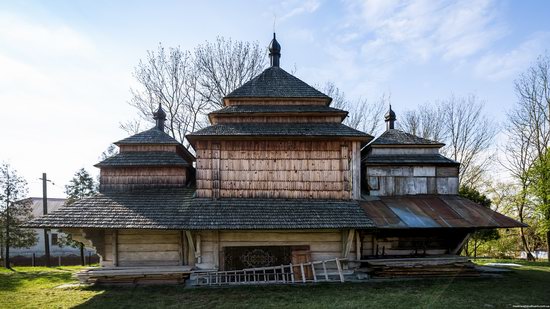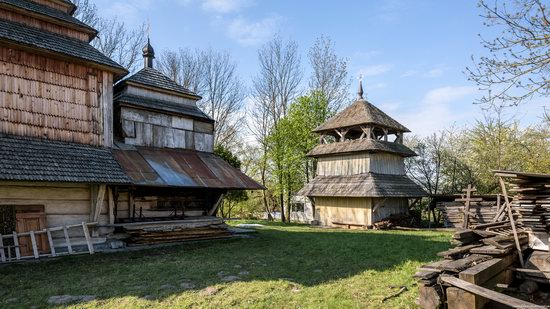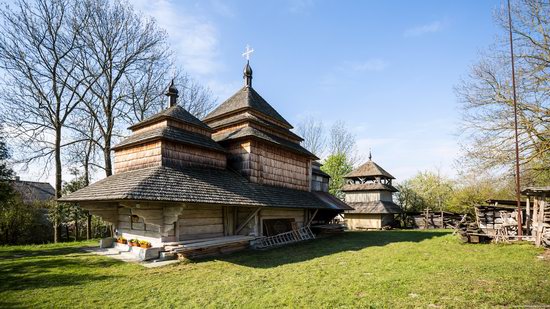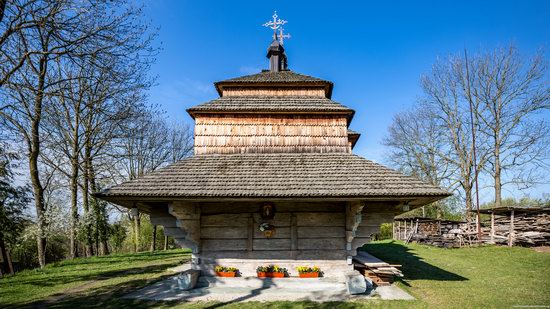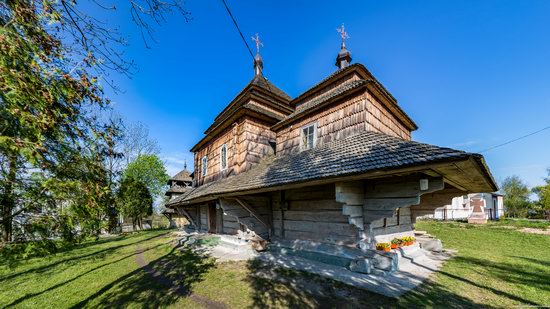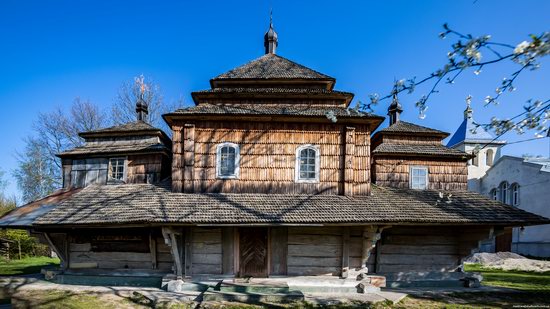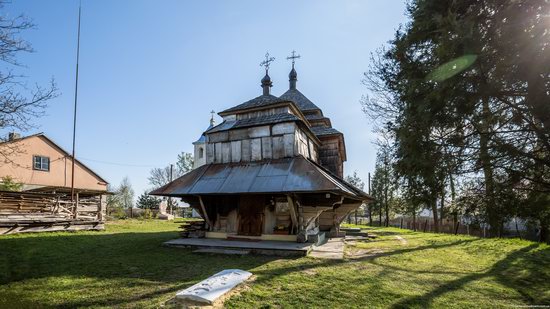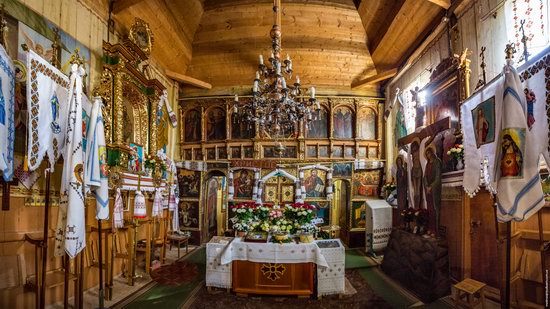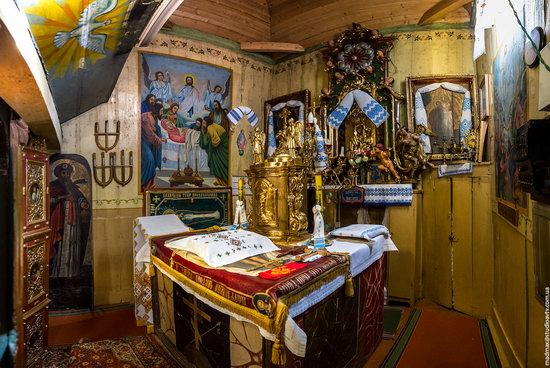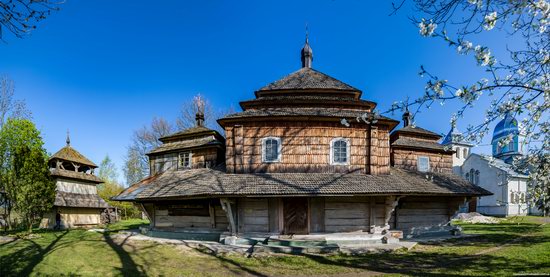 Tags: church · Lviv oblast
No comments yet.