Skala-Podilska is an urban-type settlement with a population of about 4,200 people located in the Borshchiv district of Ternopil Oblast, about 106 km southeast of Ternopil.
One of the main architectural attractions of Skala-Podilska is the Catholic Church of the Assumption of the Blessed Virgin Mary – a stone religious building with Gothic features built in 1719. Skala-Podilska on Google Maps. Photos by: Maxim Ritus.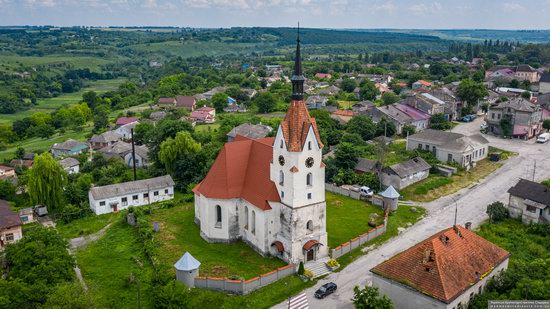 The bell tower spire was completed in the 19th century. Then a tower clock was installed on it, and the building was surrounded by powerful defensive walls with corner towers. These fortifications were not preserved.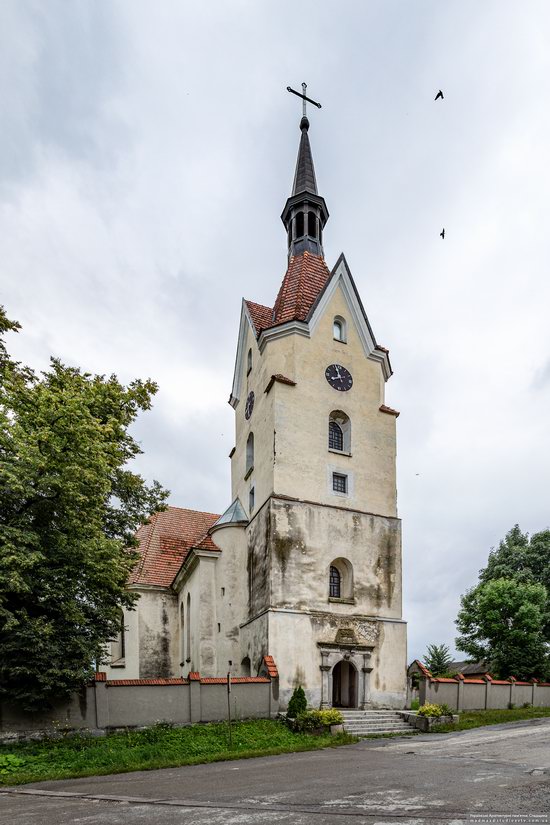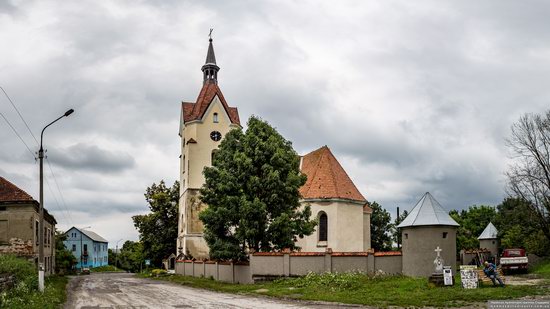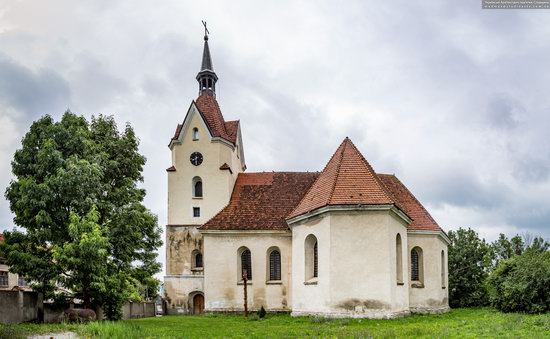 In Soviet times, the church was closed. The building was used as a warehouse. With the independence of Ukraine, the church was returned to believers. It has been restored and hosts the divine services of the local Greek Catholic community. On the wall of the church there is a memorial plaque in honor of the Polish poet Adam Mickiewicz.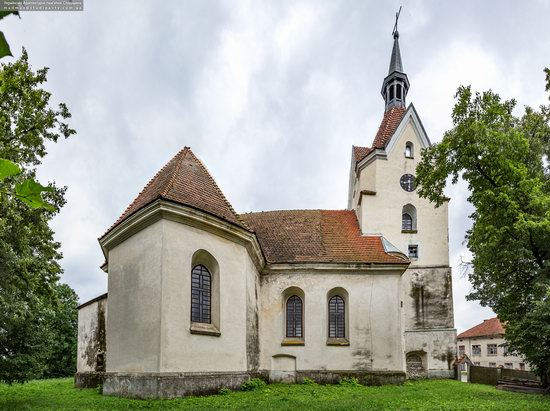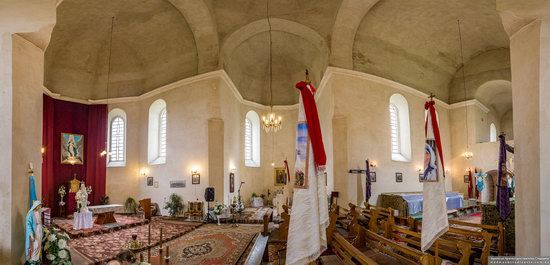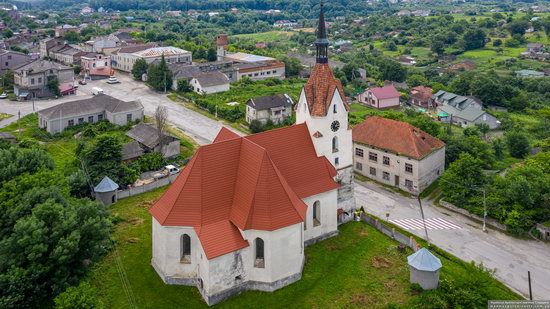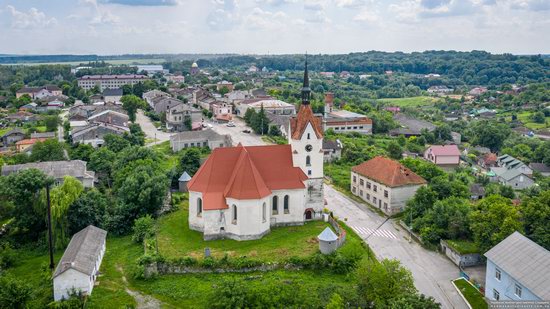 If you find yourself in Skala-Podilska, you can also explore the picturesque ruins of an old castle.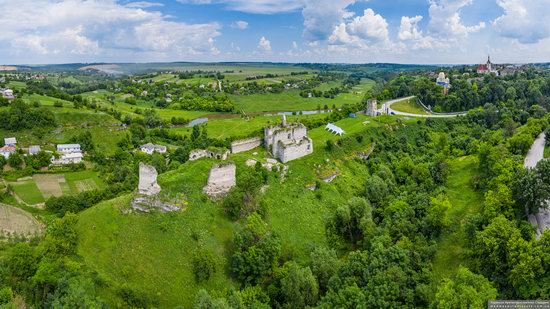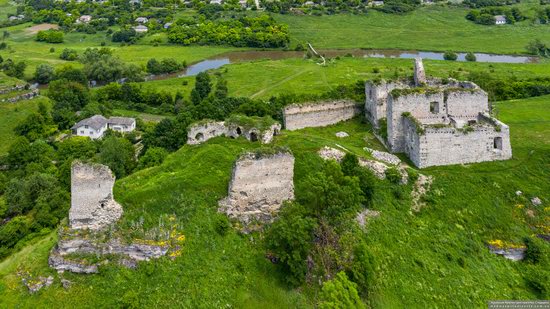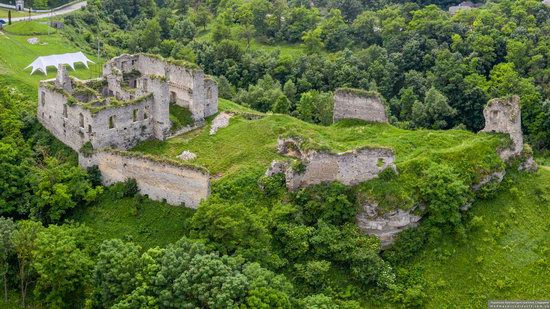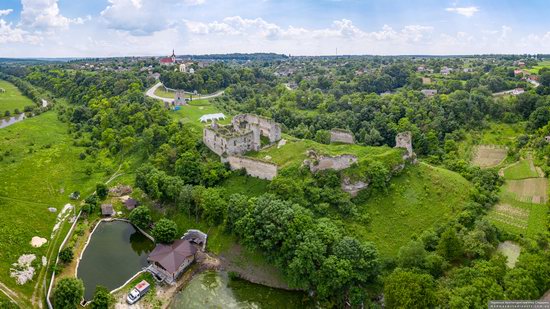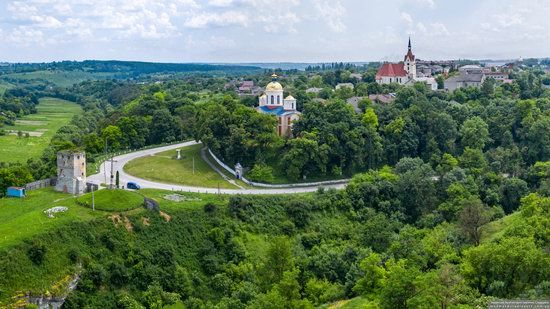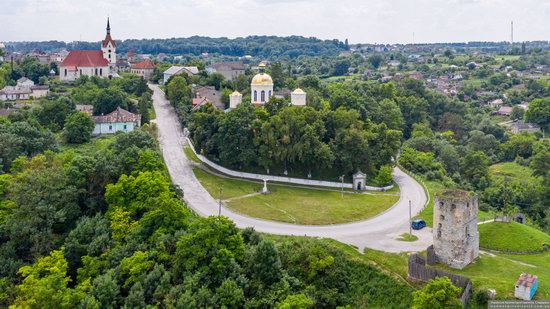 Tags: church · Ternopil oblast
<< The Medzhybizh Fortress – the view from above
No comments yet.