Pidhaichyky is a village with a population of about 900 people located in the Terebovlia district of the Ternopil region, 40 km northwest of Ternopil. In 1810, a Roman Catholic neo-Gothic church of hewn stone was built almost in the center of the village.
In 1910, the church was transferred to the local Orthodox community and became the Church of the Exaltation of the Holy Cross. In 1947, the church was closed. In 1988, it was reopened and consecrated by the name of the Assumption of the Blessed Virgin Mary. Pidhaichyky on Google Maps. Photos by: Maxim Ritus.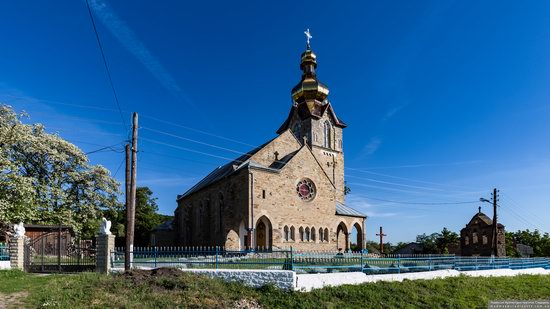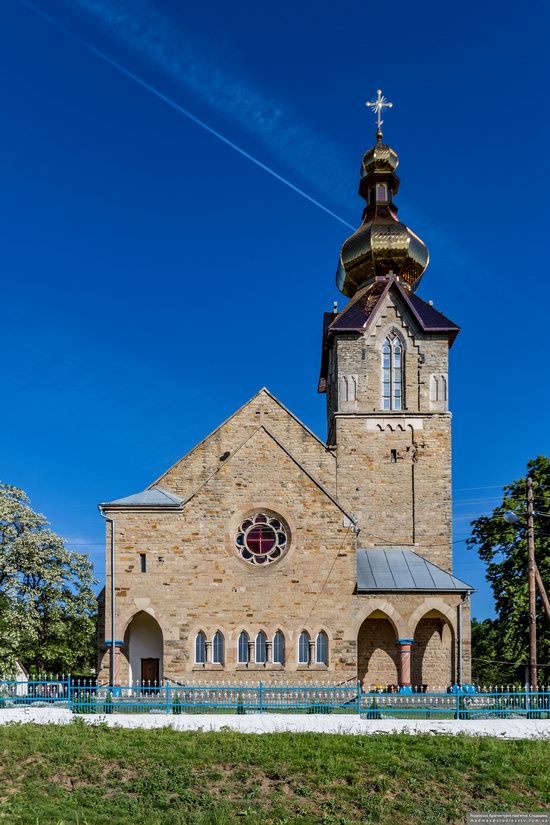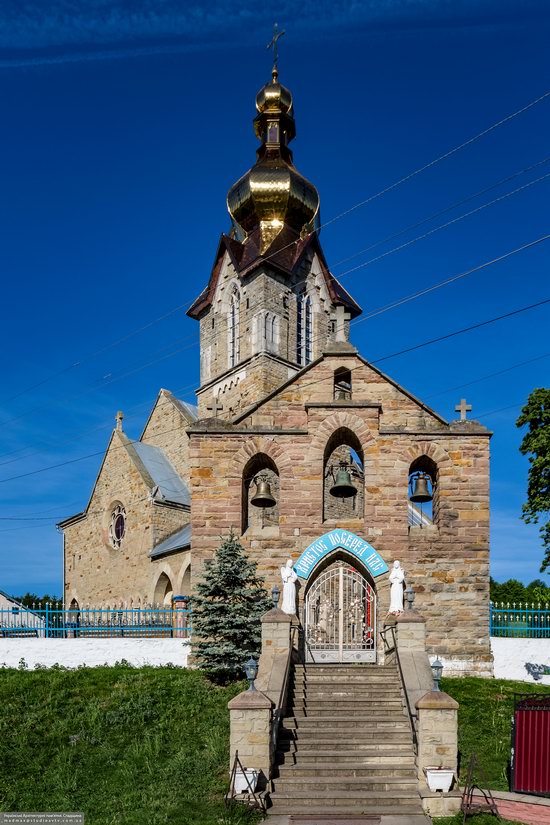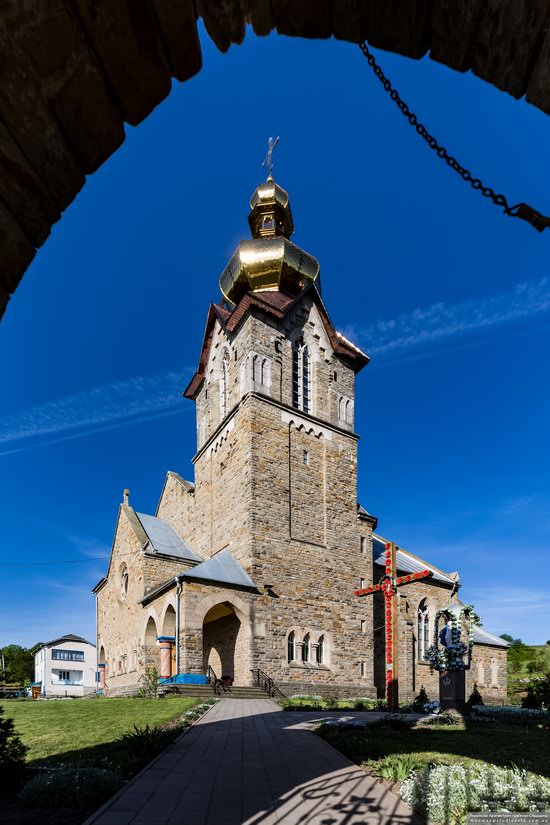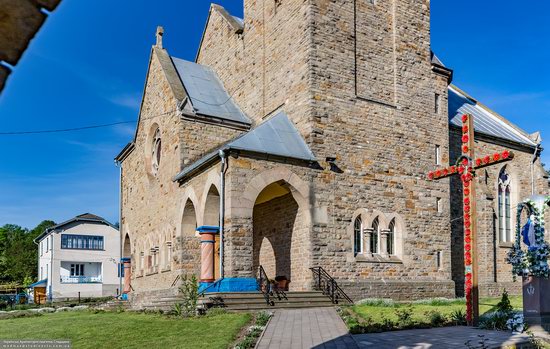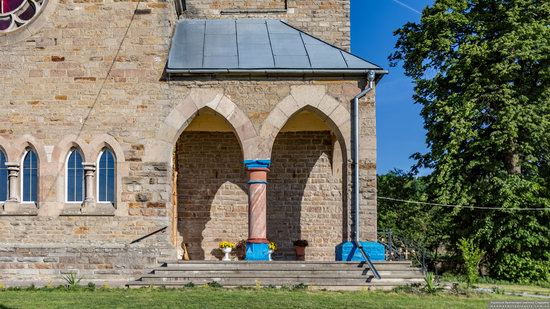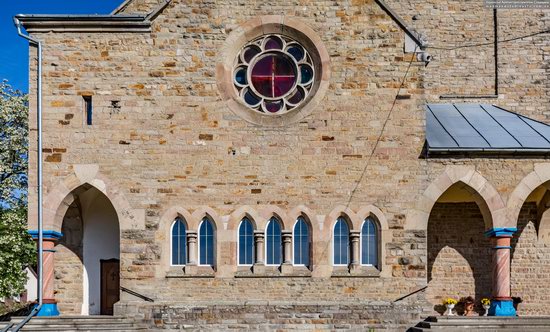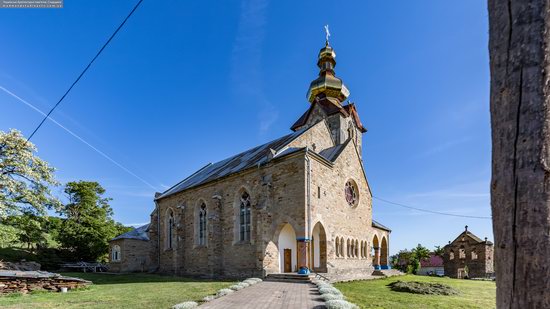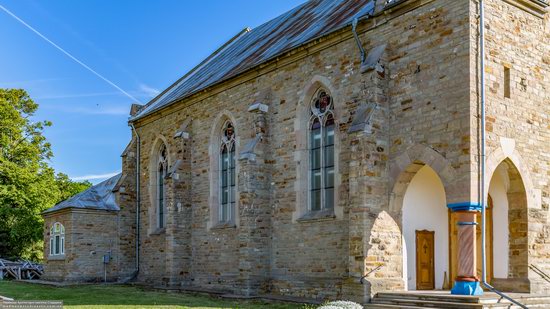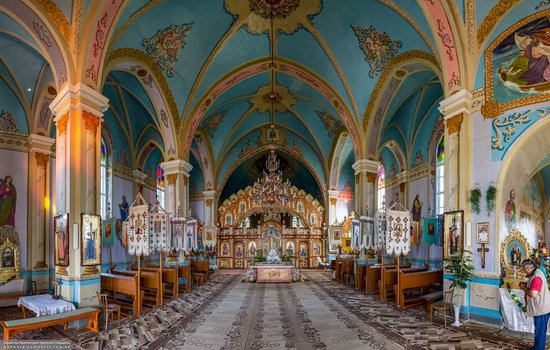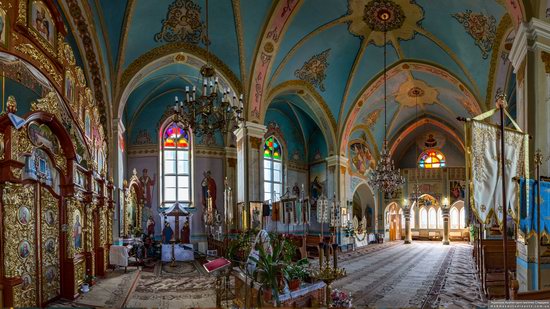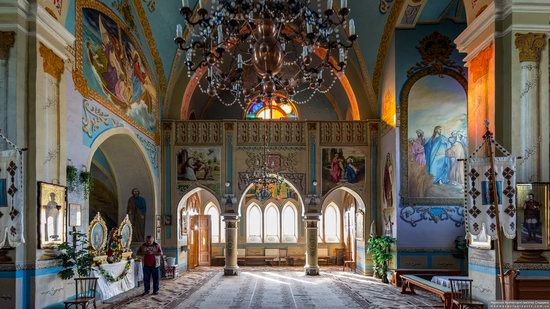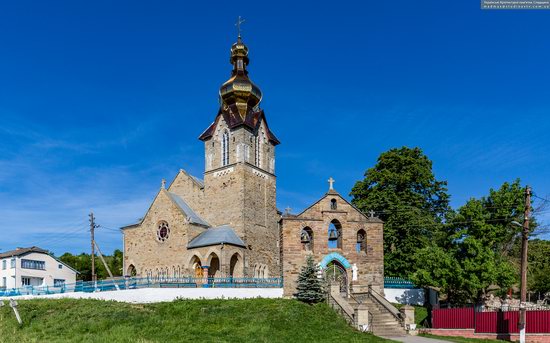 Tags: church · Ternopil oblast
<< Wooden Church of St. Basil in Cherche
No comments yet.