Berdychiv, a historic city with a population of about 76 thousand people, is located 41 km south of Zhytomyr. In total, there are more than 90 monuments of history, architecture and monumental art here.
One of the most interesting architectural monuments of Berdychiv is the monastery-fortress of the Barefoot Carmelites – the Sanctuary of the Mother of God of the Holy Scapular. Berdychiv on Google Maps. Photos by: Maxim Ritus.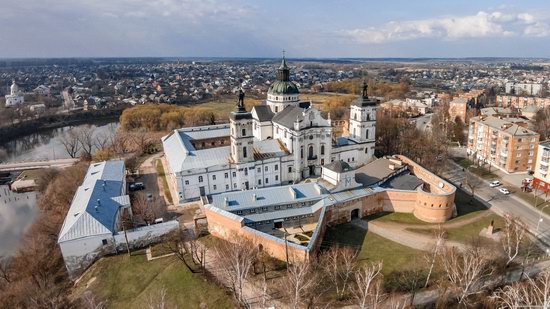 This magnificent architectural complex with defensive walls, towers and a magnificent baroque Catholic church was laid in the 16th century as a castle of the Tyszkiewicz family, the owners of this land since the 14th century.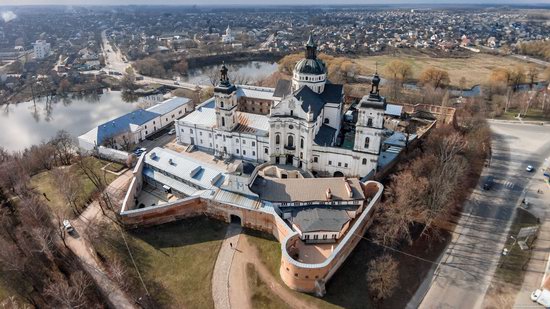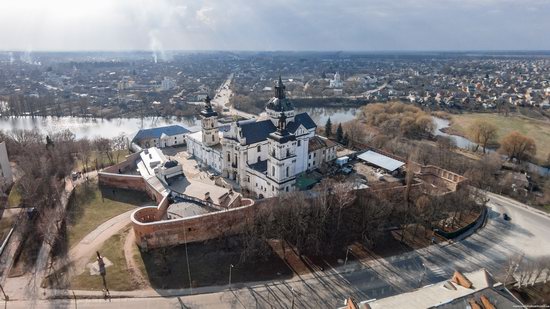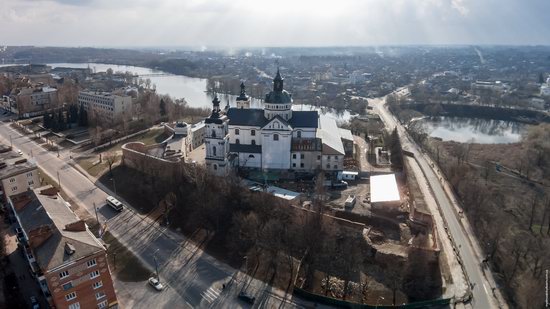 In 1630, Janusz Tyszkiewicz Lohojski, a magnate and politician of the Polish-Lithuanian Commonwealth, after his miraculous rescue from the Tatar captivity, gave the fortress to the Catholic Order of the Barefoot Carmelites. The construction of the monastery continued from 1634 to 1642.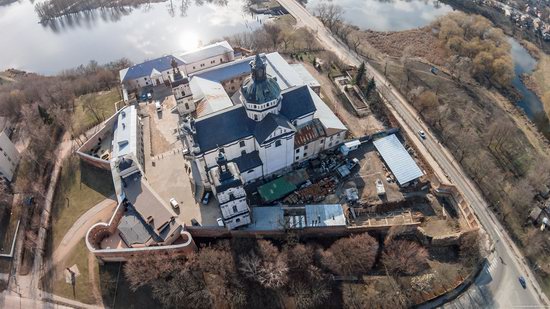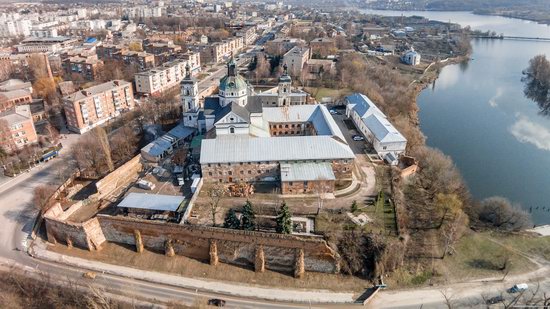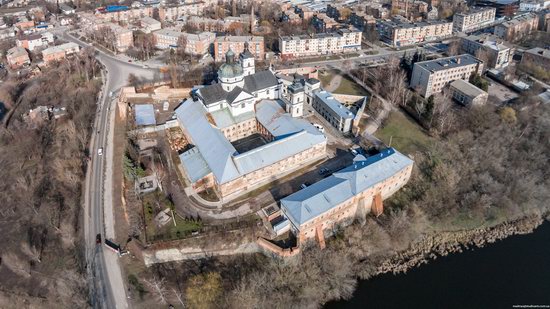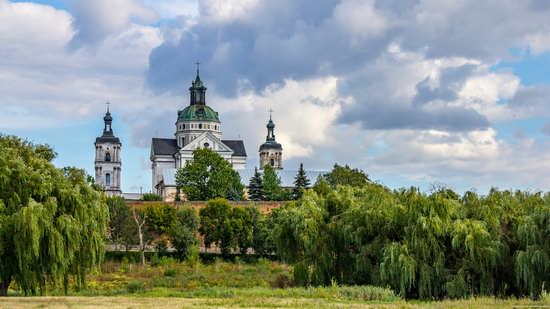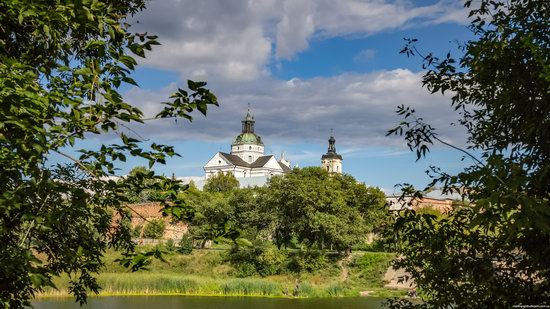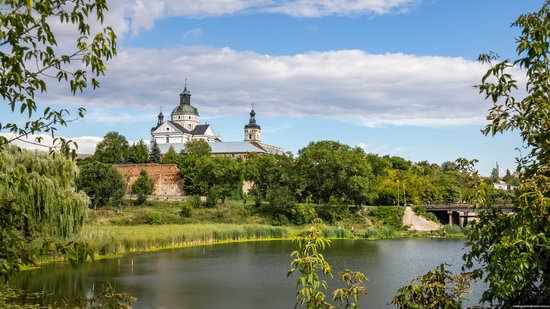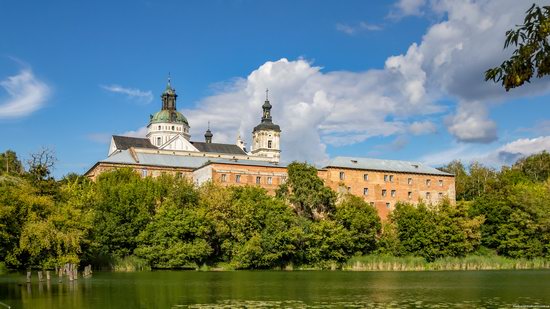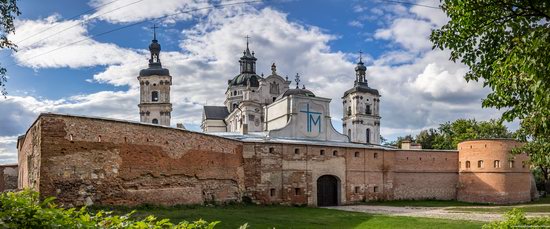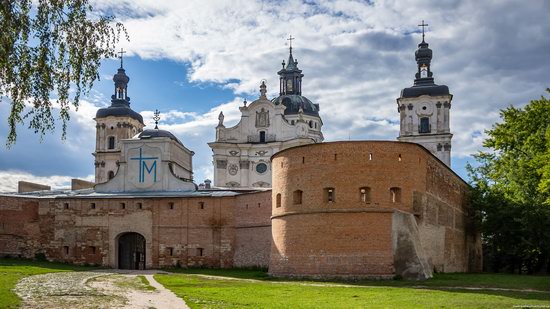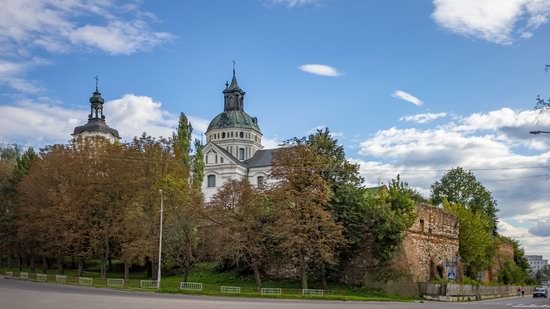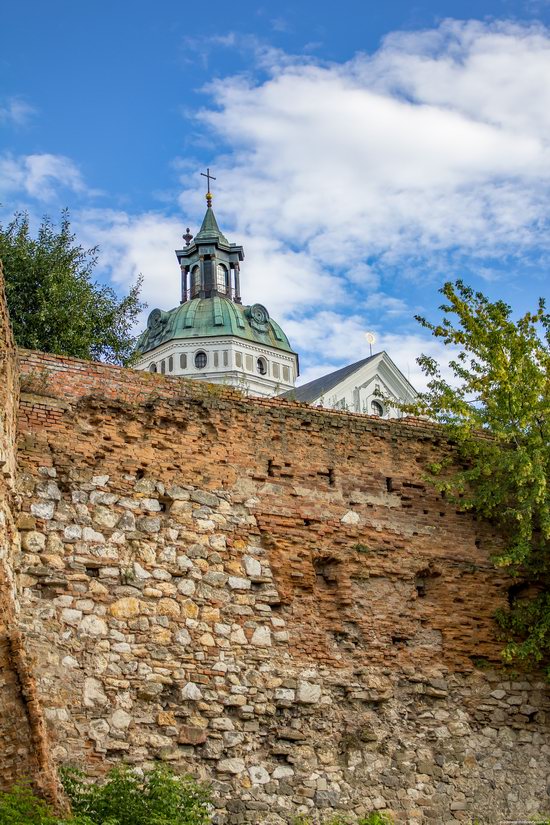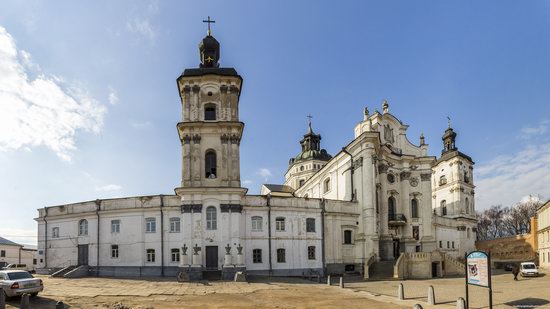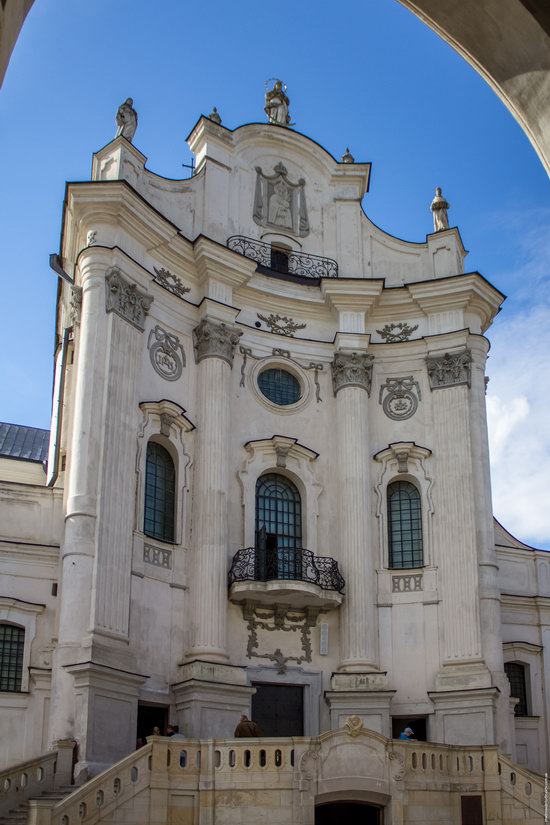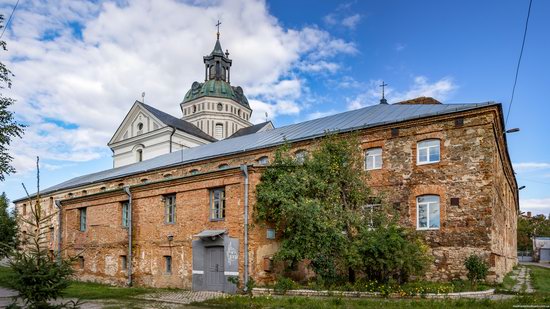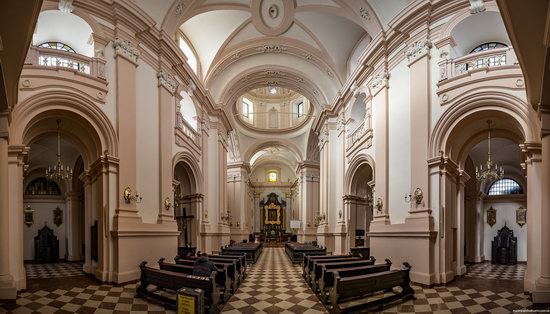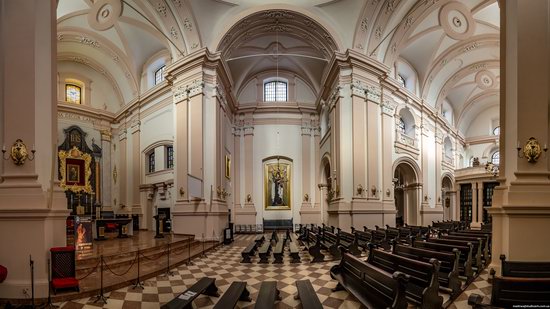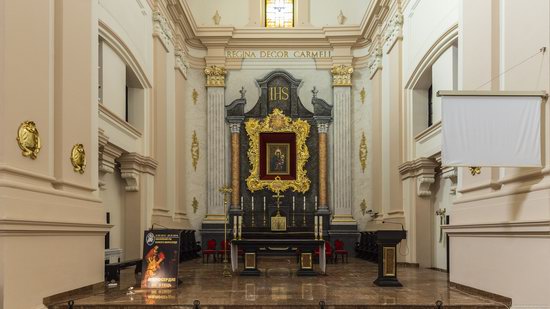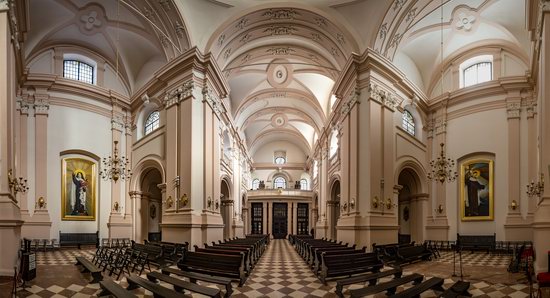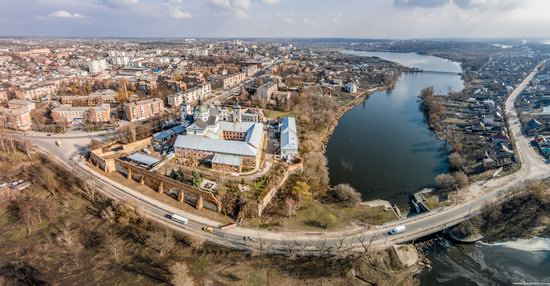 Tags: Berdychiv city · Zhitomir oblast
<< Fairytale Guest House in Bilorichytsya
No comments yet.