The wooden church of St. Nicholas in Sasiv village (Zolochevsky district of Lviv region) was built in 1731. Although, according to some sources, it was founded in the 15th century. The church interior is decorated with a beautiful seven-tier iconostasis of the 17th century.
The domes of the church, placed close to each other, are its true ornament. The last restoration of St. Nicholas Church, the monument of architecture of Ukraine, was made in 2008.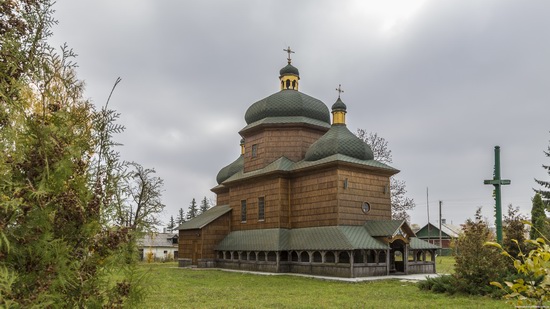 Fanciful outlines, several different styles and building materials of the church complex in Sasiv created this unique architectural masterpiece of Galician folk architecture. St. Nicholas Church on Google Maps. The photos were taken by Maxim Ritus.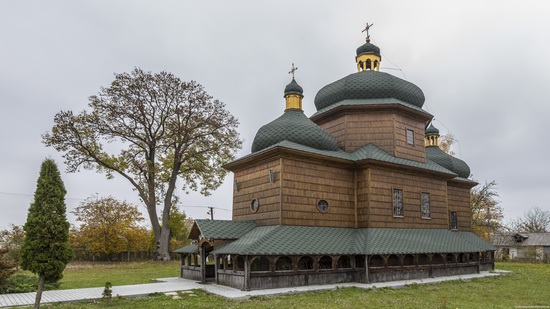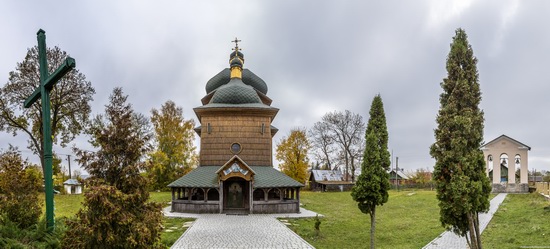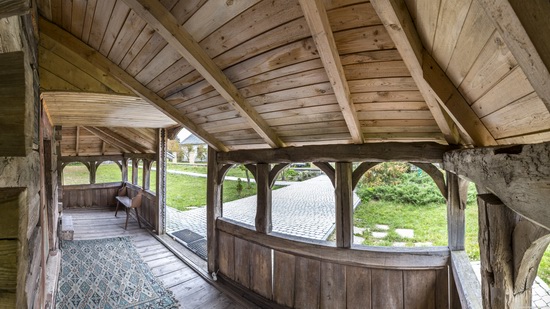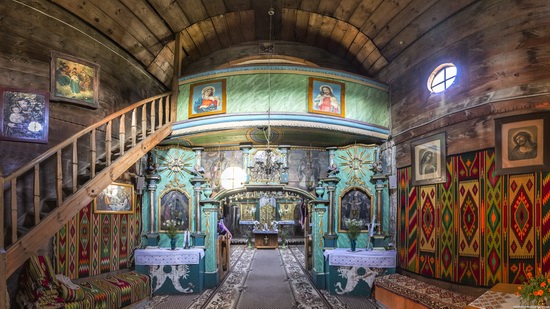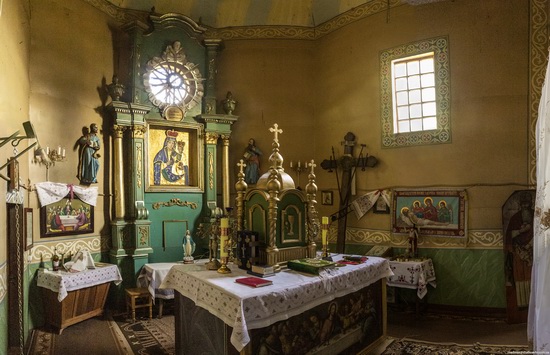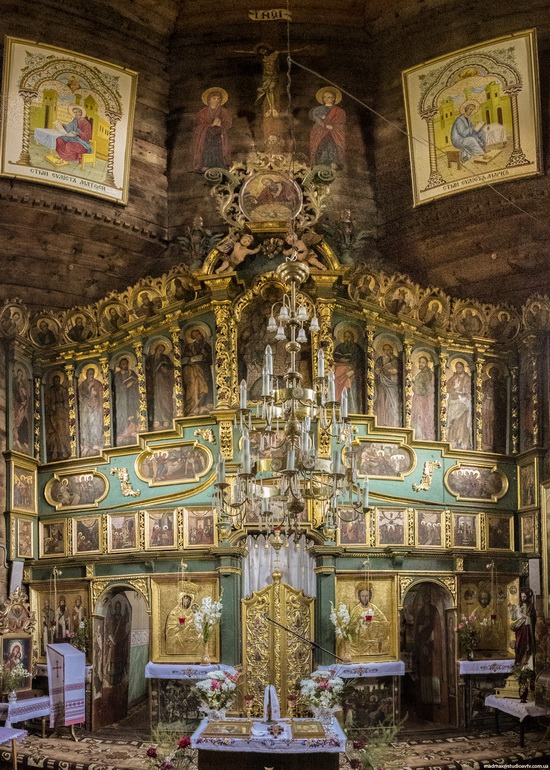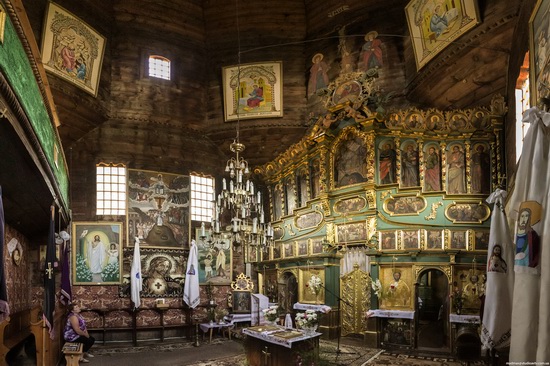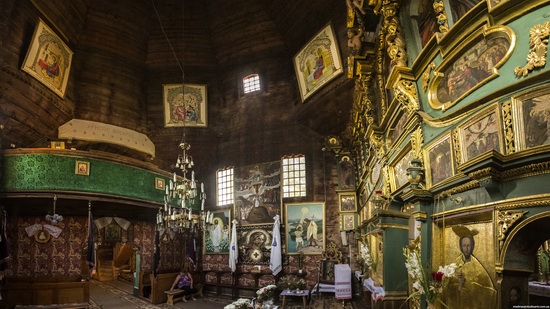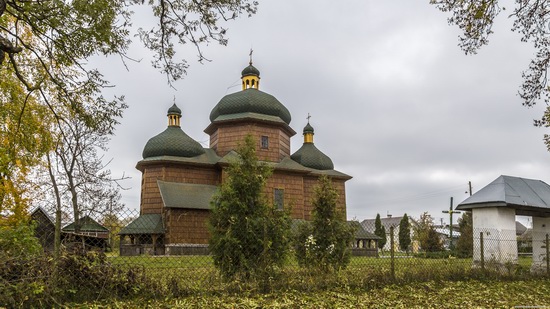 Tags: church · Lviv oblast
<< Mysterious views of Odessa in winter time
No comments yet.