An elegant hunting castle-palace of the Counts Schonborn is located 10 km north-east of Mukachevo, in the Zakarpattia region.
In 1728, the Austrian Archbishop L.F. Schonborn received the vast land near Mukachevo as a gift from Holy Roman Emperor Charles VI. The new owners chose a picturesque Beregvar tract for hunting and built a wooden hunting lodge. In 1890-1895, E.F. Schonborn built a beautiful stone castle-palace in its place.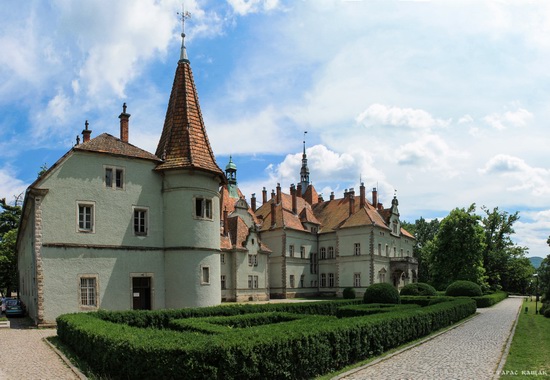 Eclectic architecture with the dominance of neo-Gothic and Renaissance elements gives the building a romantic view similar to the French castles of Louis XIV.
Astronomical year was taken as the basis of the project: 365 windows correspond to the number of days in a year, 52 rooms – the number of weeks, 12 entrances – the number of months.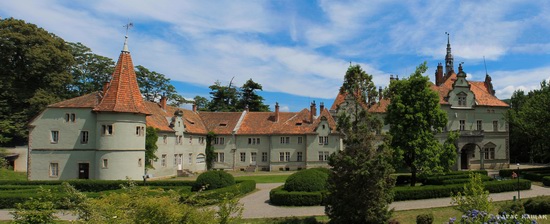 The building is decorated with numerous turrets, weather vanes, colorful tiles, stained-glass windows, heraldic stucco. On the clock tower, you can see Schonborn family coat of arms with a lion and a crown.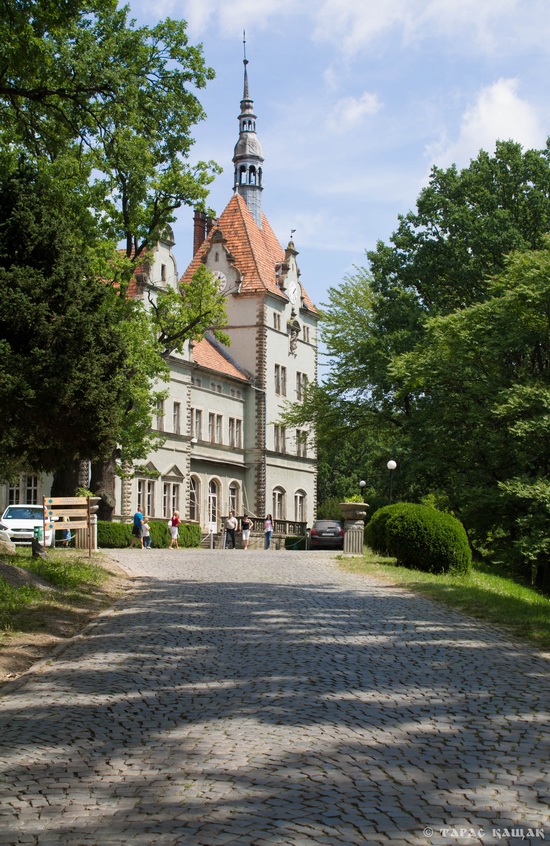 The palace is located in the heart of an English park with rare species of trees and bushes. The outlines of the park pond repeat the map of Austria-Hungary.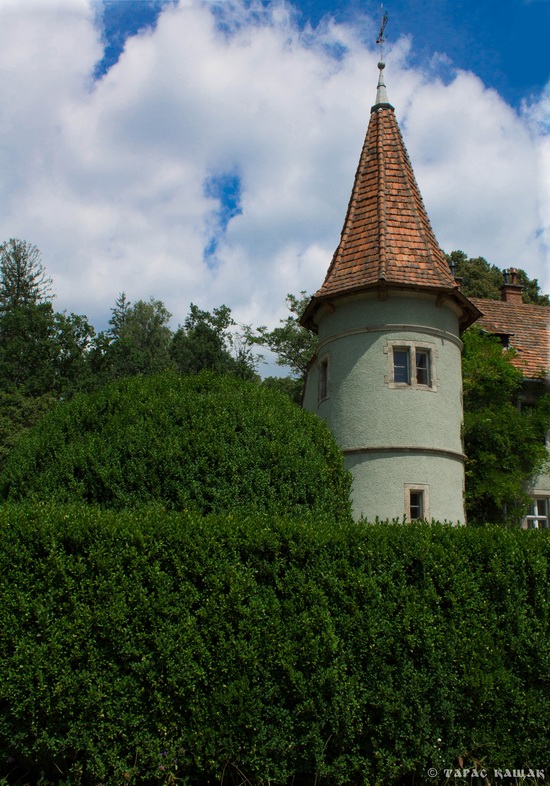 Since 1946, a clinical sanatorium "Carpathians" was opened on the territory of the estate. It is used to treat cardiovascular diseases. Today, the palace is one of the buildings of the sanatorium.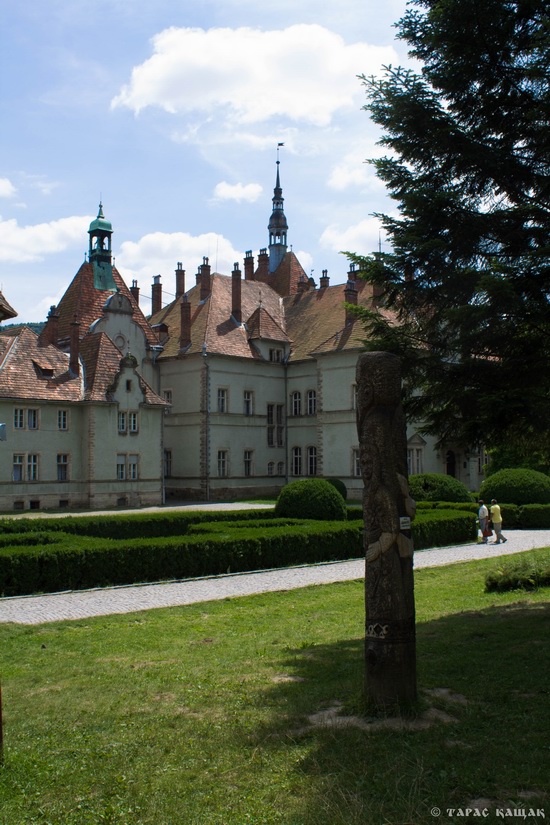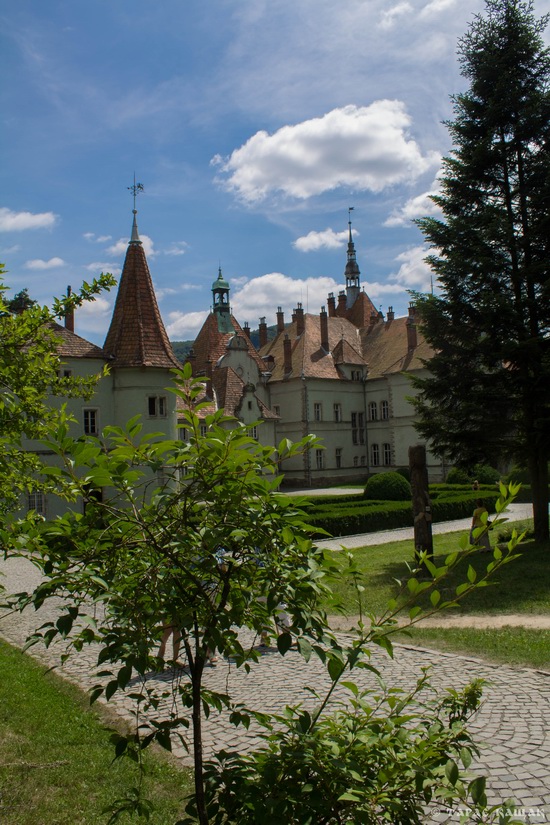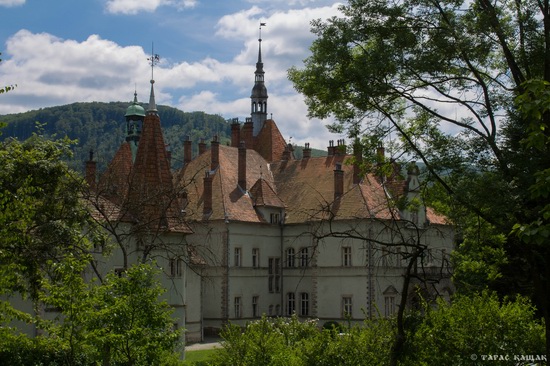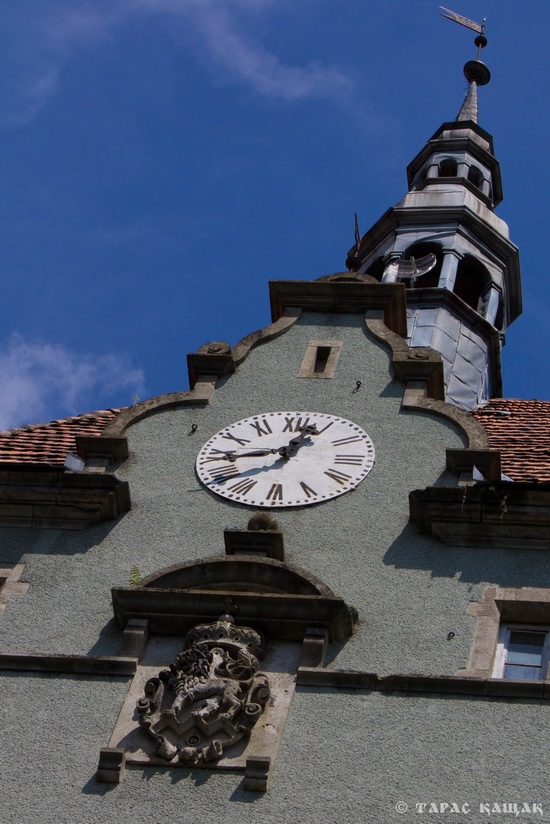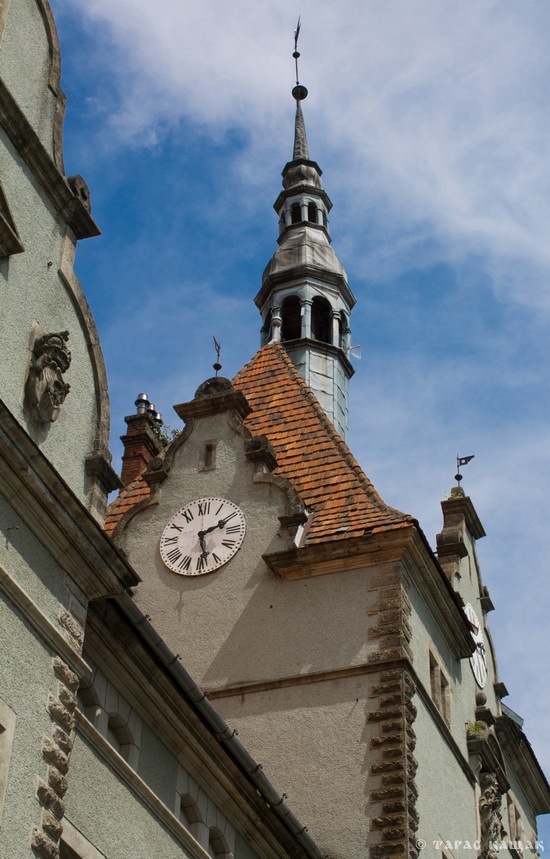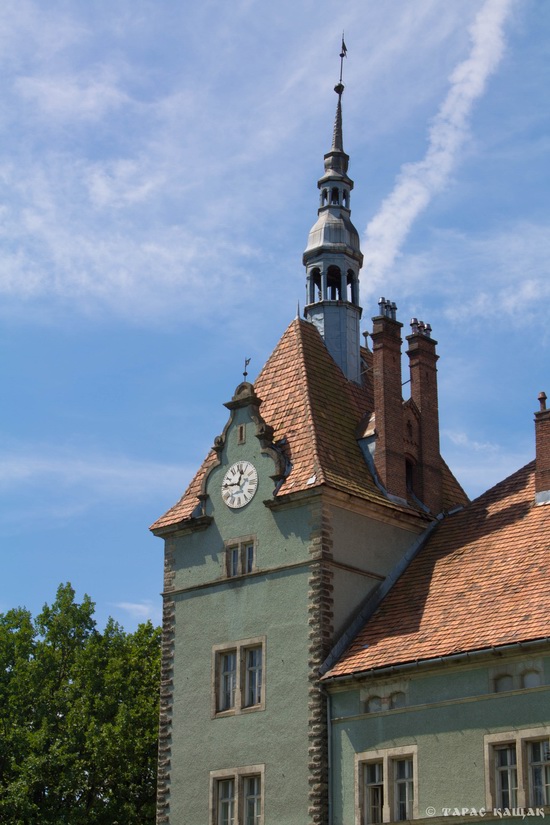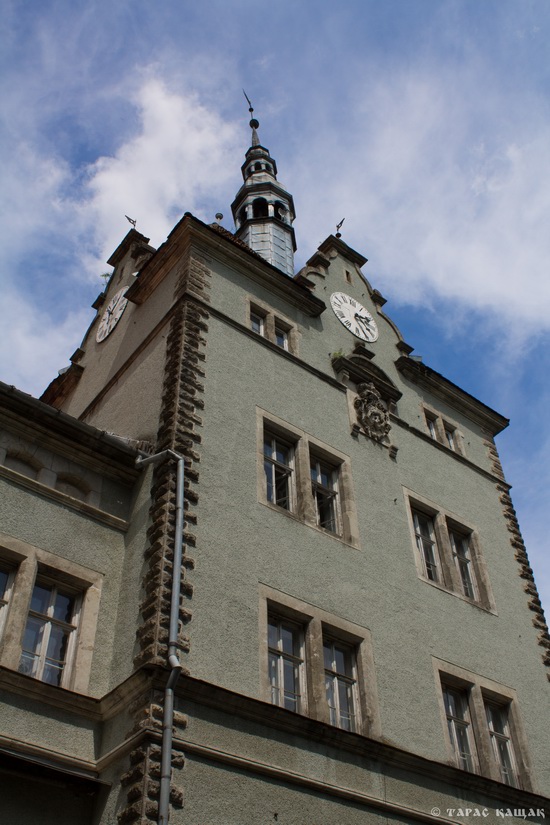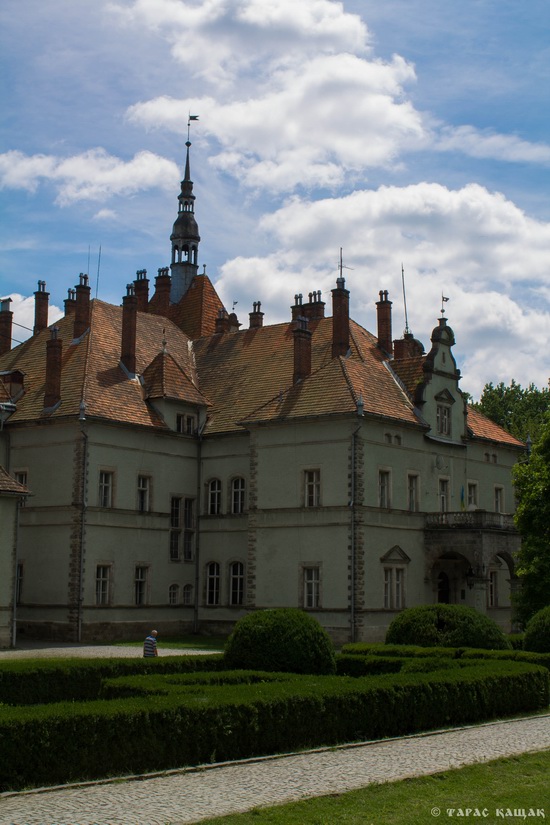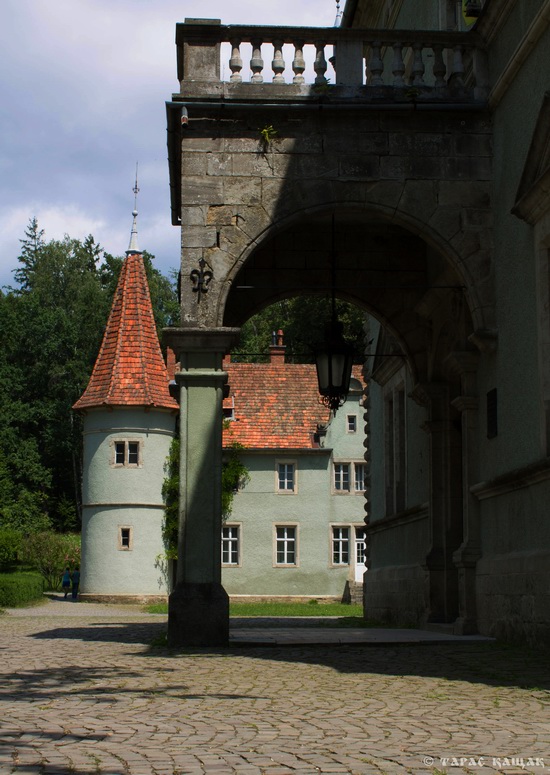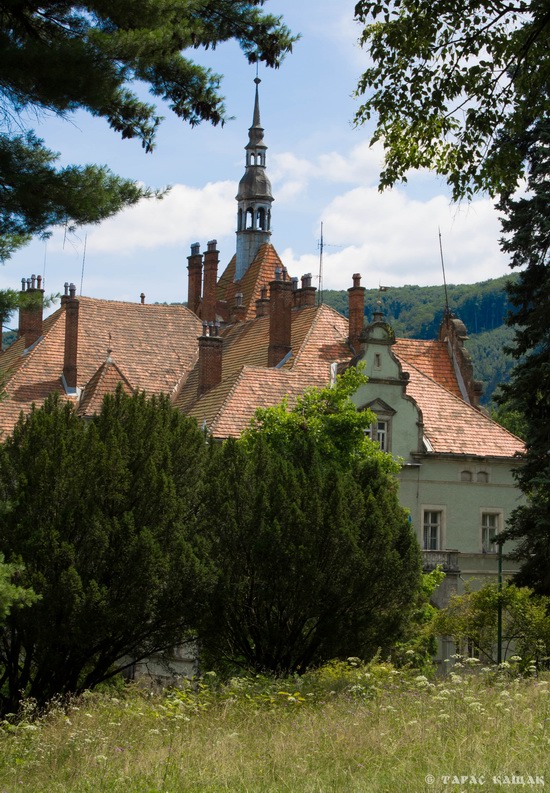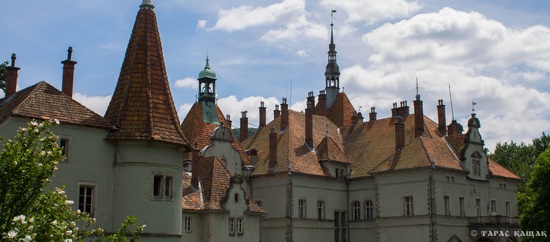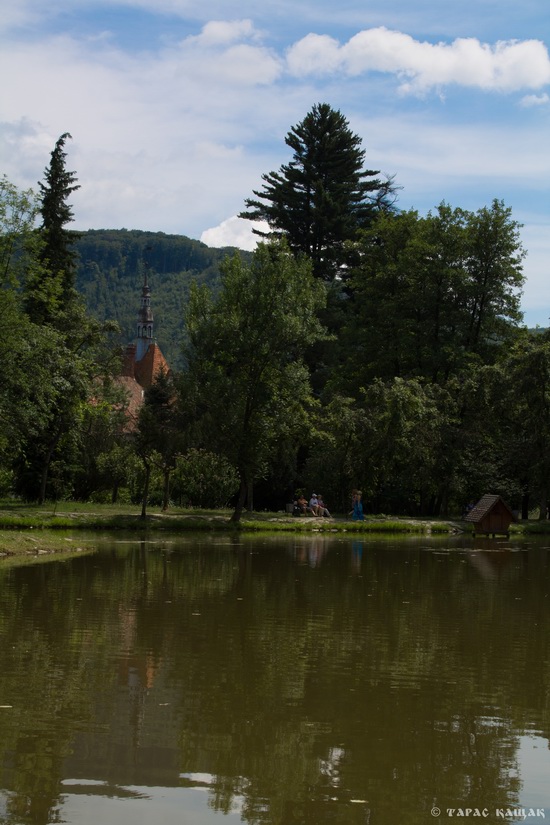 At the bottom of the road, there is a railway station "Carpathian Sanatorium" made in the same romantic style as the palace. Schonborn Palace on Google Maps. Photos by: Taras Kashchak.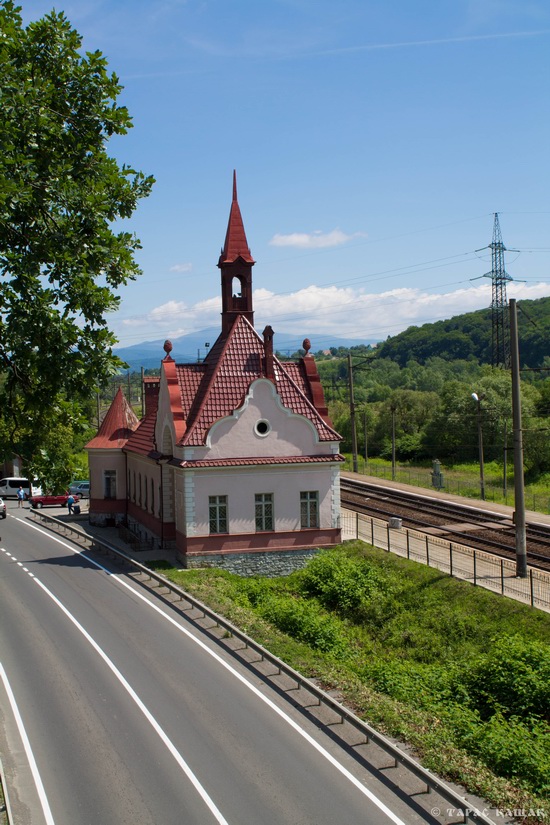 Tags: Mukachevo city · Zakarpattia oblast
No comments yet.