The Ukrainian Carpathians is part of the Carpathian mountain system located in western Ukraine, on the territories of the Lviv, Ivano-Frankivsk, Zakarpattia, and Chernivtsi regions. The total area of the mountains is more than 24 thousand sq. km.
Summer and winter are the most popular seasons to visit the Ukrainian Carpathians. However, in autumn, you can see a real riot of colors which makes the mountain scenery incredibly beautiful and picturesque. Photos by: Alexander Kotenko.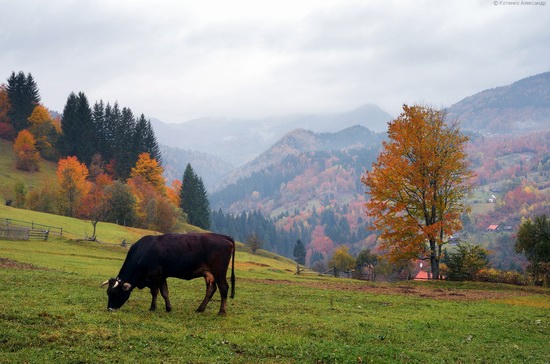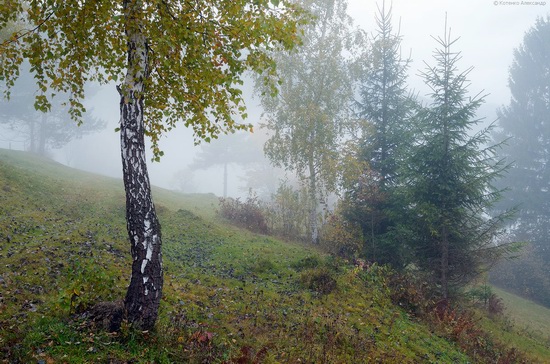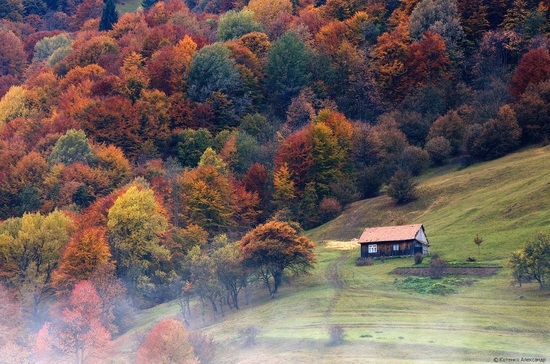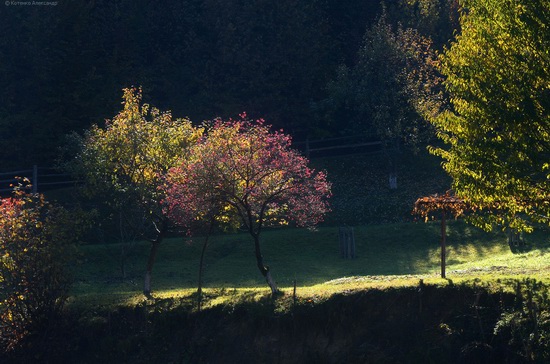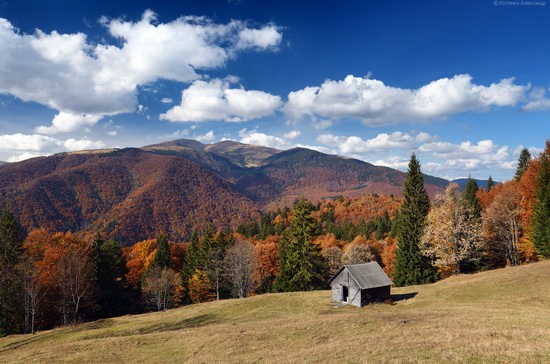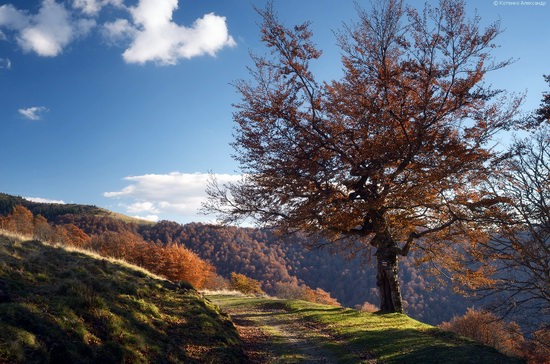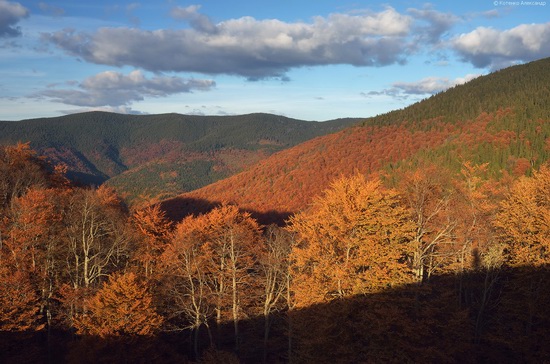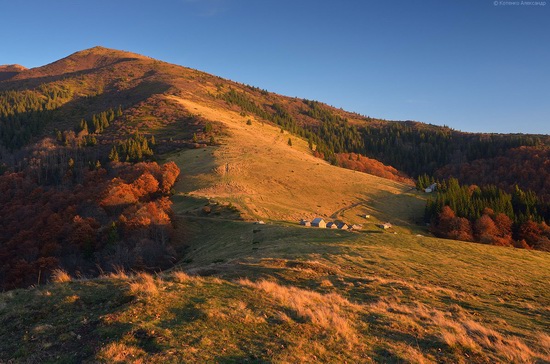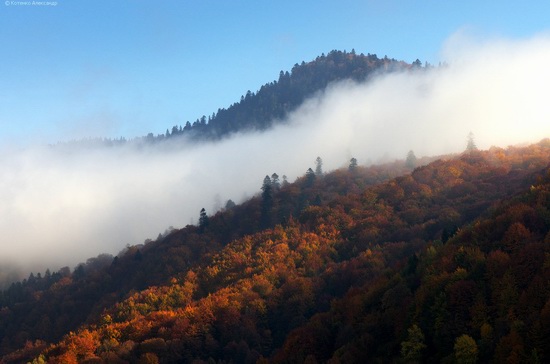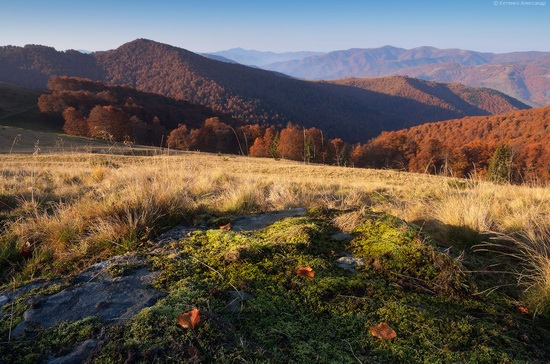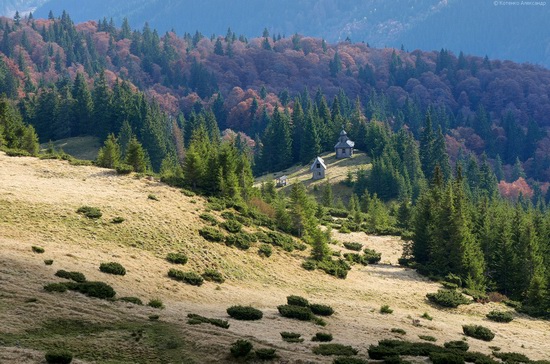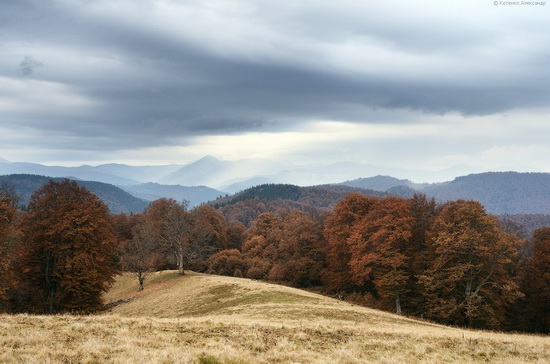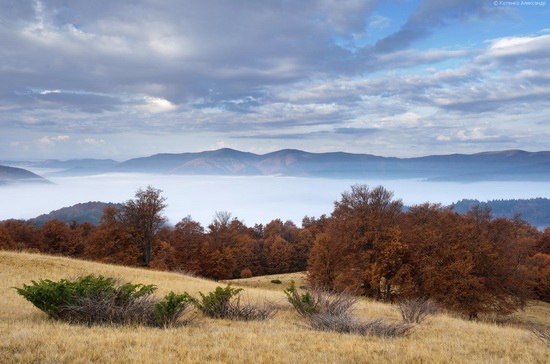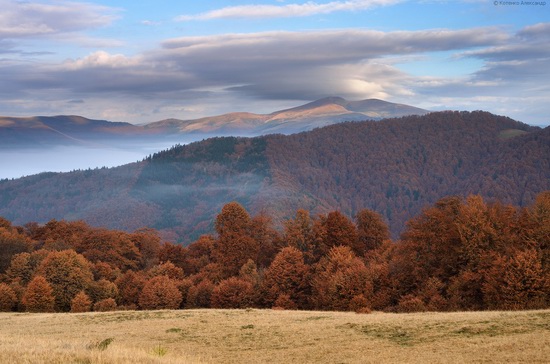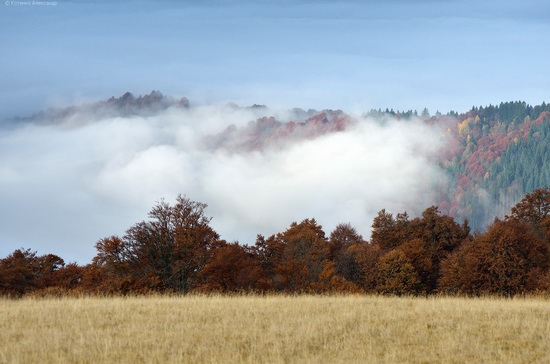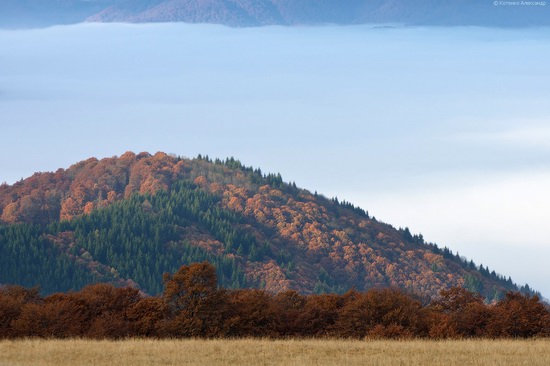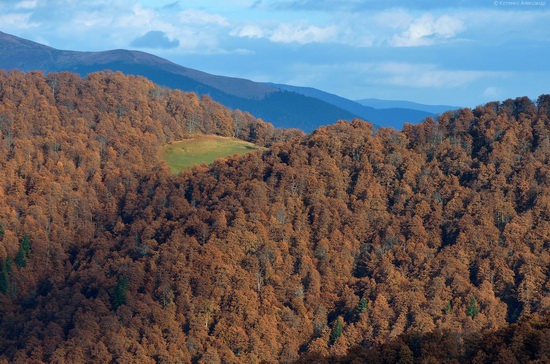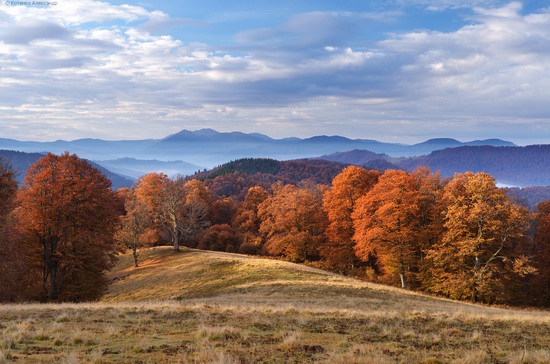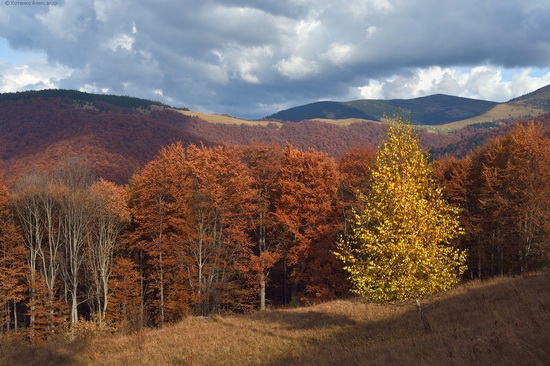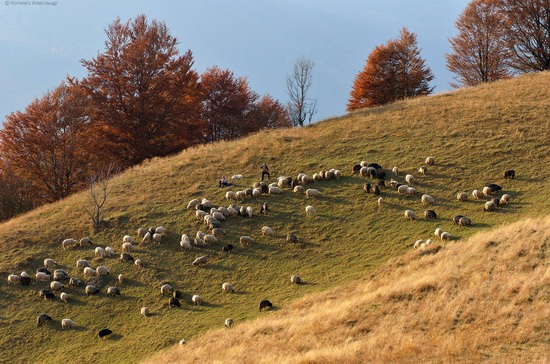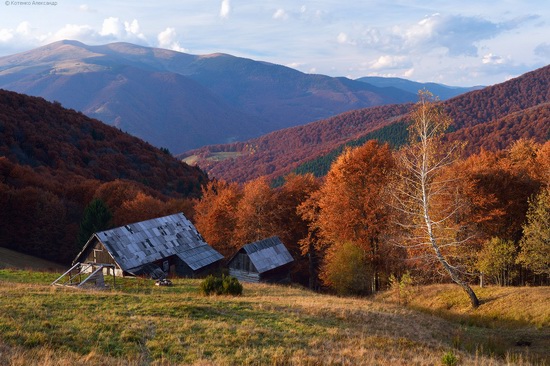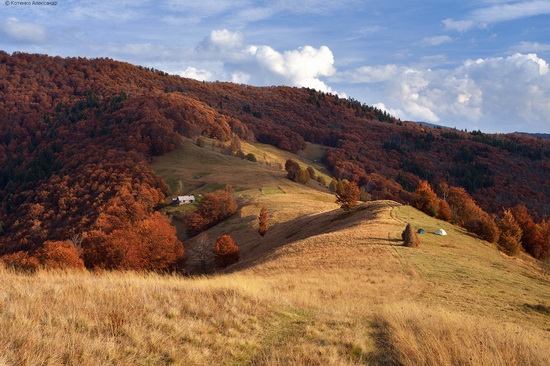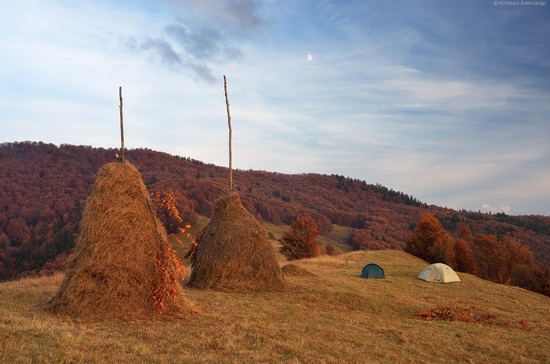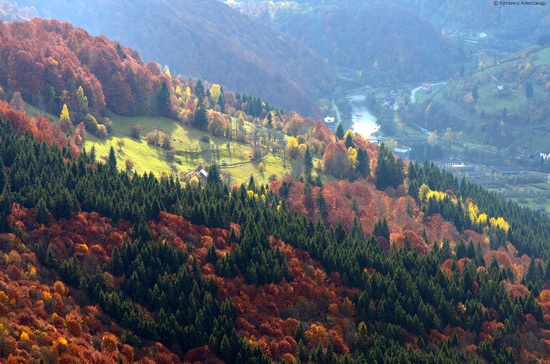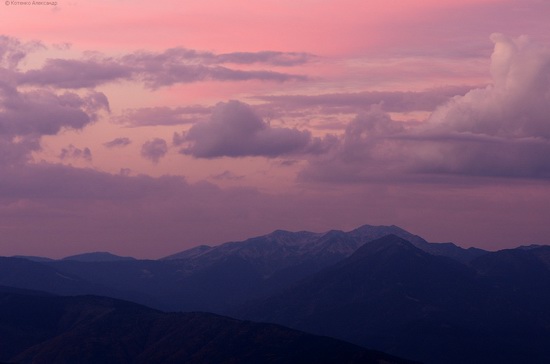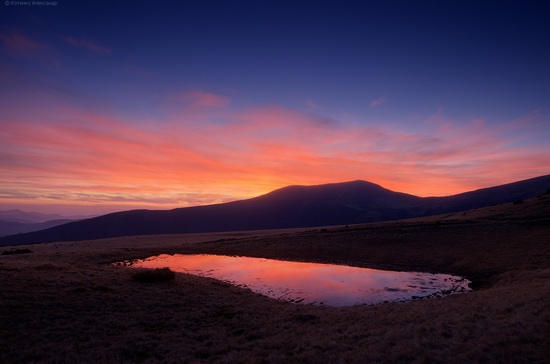 Tags: landscapes · Zakarpattia oblast
<< The castle-palace of the Counts Schonborn near Mukachevo
No comments yet.