Pidhaitsi is a small town with a population of about 2,700 people located in the Ternopil region of Ukraine, 68 km south-west of Ternopil. This town, first mentioned in 1463, has a rich history.
During the Second World War, it was almost completely destroyed. Despite this, several interesting monuments of architecture and history have been preserved here. Although, most of them are not in the best condition and need restoration. Pidhaitsi on Google Maps. Photos by: Andriy Bondarenko.
The central square in Pidhaitsi.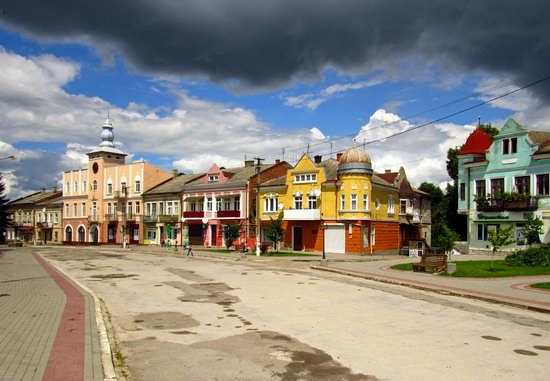 The square has a triangular shape, which is typical not for Magdeburg, but for old Russian towns. Here you can see houses of the 19th-20th centuries built on the foundations of market buildings of the 17th century.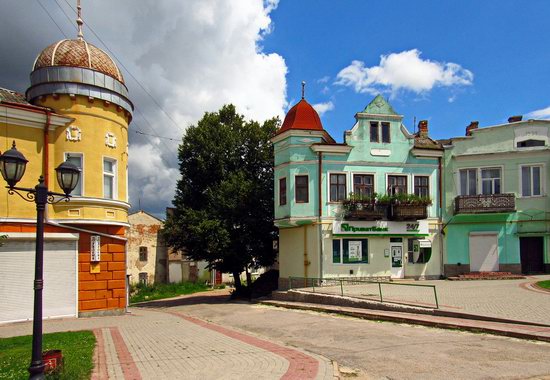 Three-story building of the town hall with an asymmetrical facade (1931).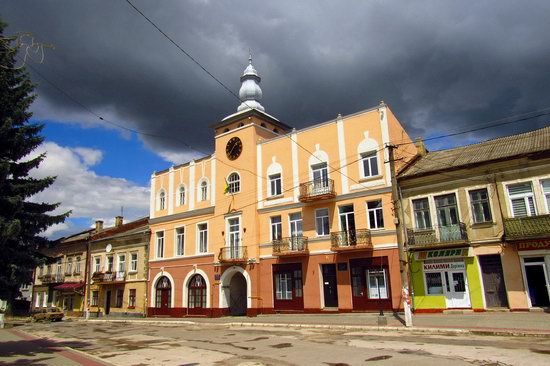 Residential building (1927).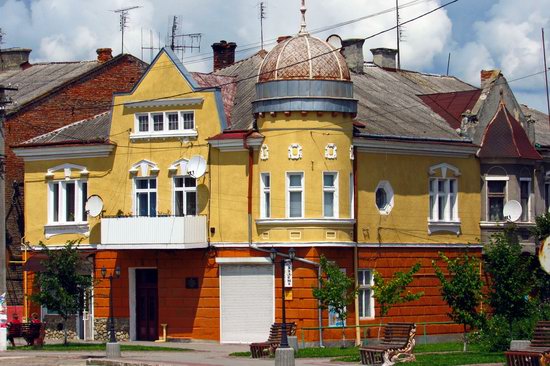 Residential building (1933).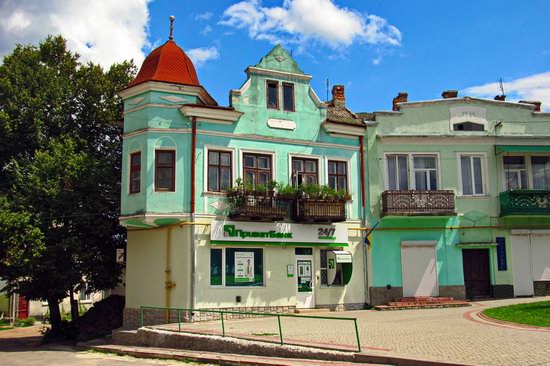 Church of All Saints of the Ukrainian People (1995-2004).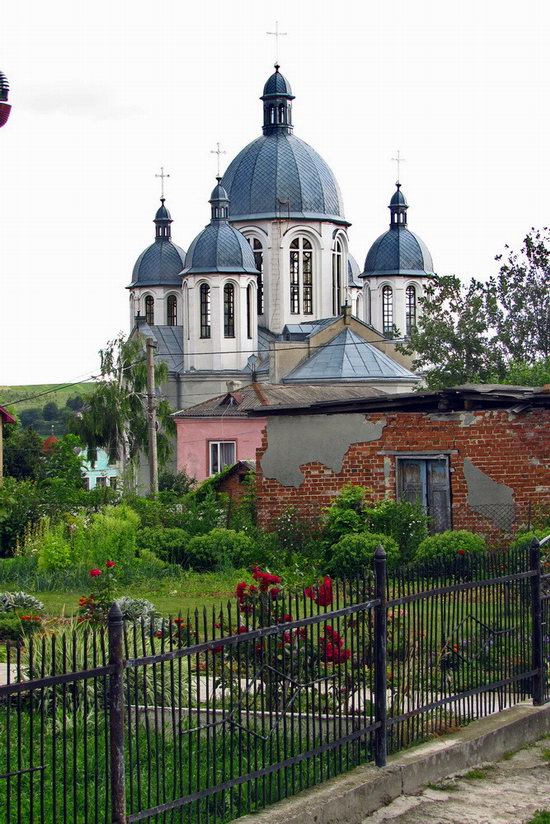 Defensive Church of the Assumption (1653) – a monument of architecture of national importance.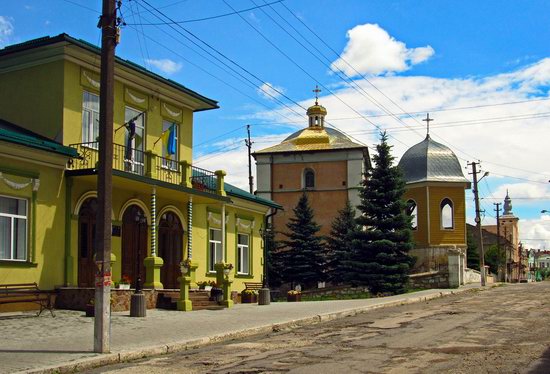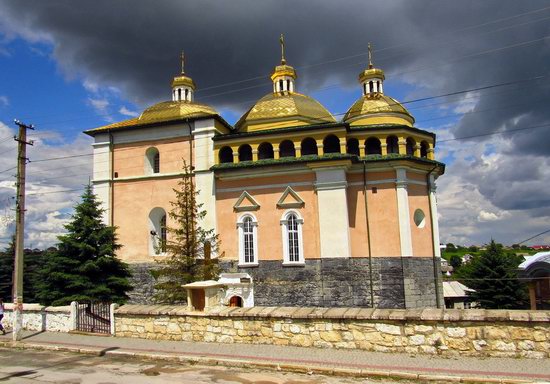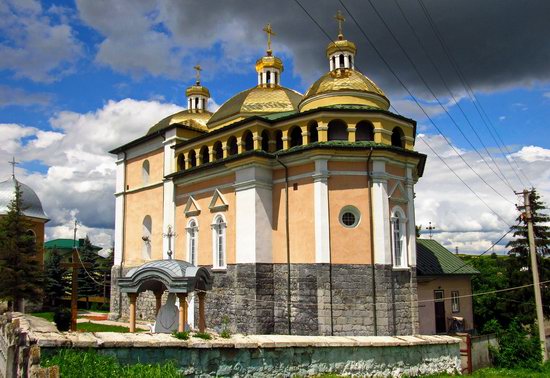 Ukrainian People's House (1928-1932) – the House of Culture and the Museum of Local History.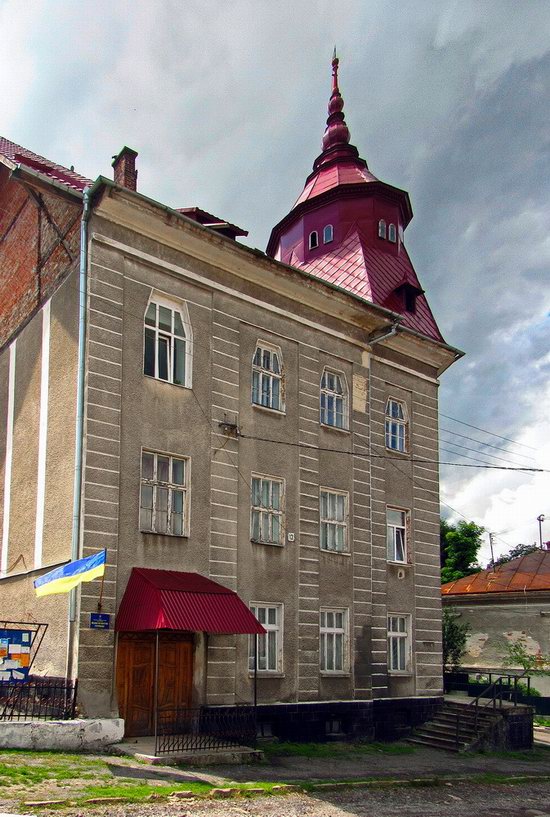 Synagogue (late 16th-early 17th century) – one of the oldest buildings in Pidhaitsi, a monument of architecture of national importance.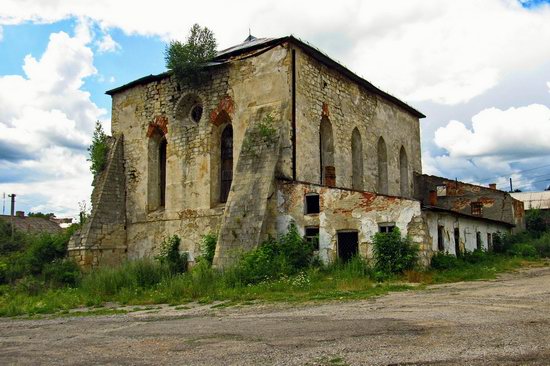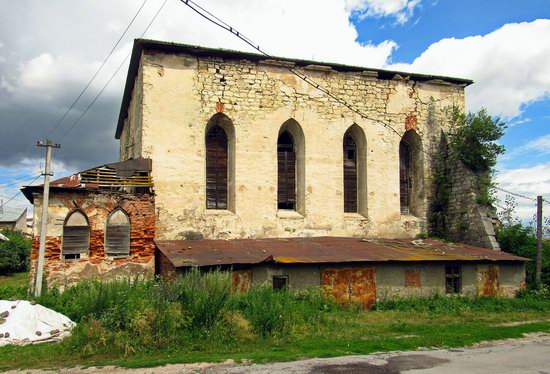 Near the synagogue, there is an old Jewish cemetery with over 1,000 tombstones, more than 50 are of the 17th-18th centuries. This is one of the largest and best preserved Jewish cemeteries in Ukraine.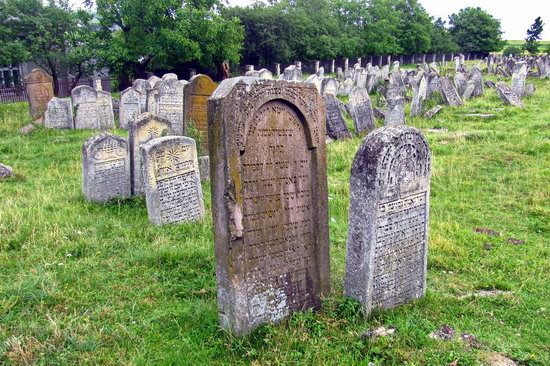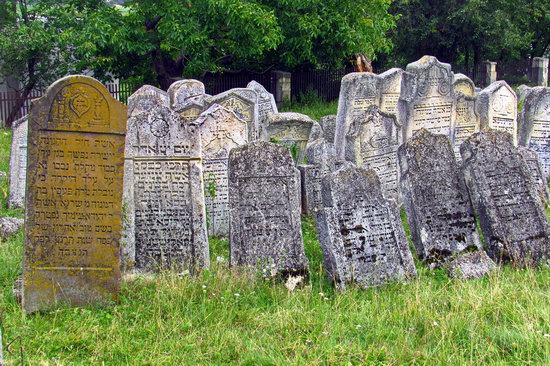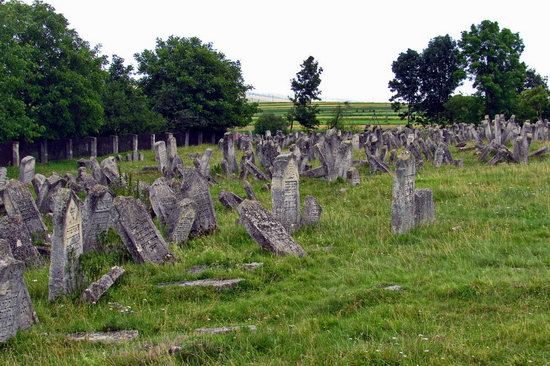 Catholic Church of the Holy Trinity (1634).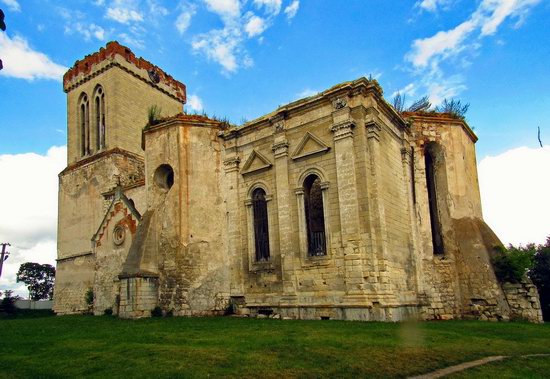 The bell tower was built in the Neo-Gothic style in 1892.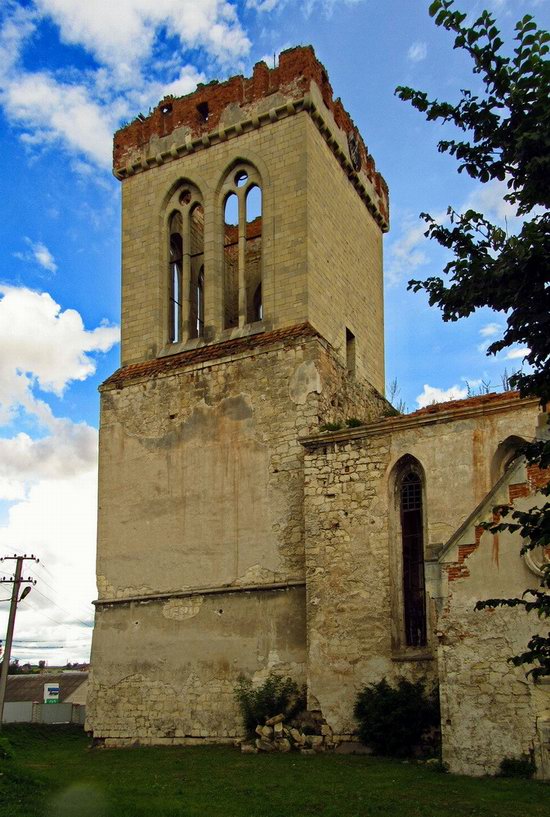 Built-in chapel.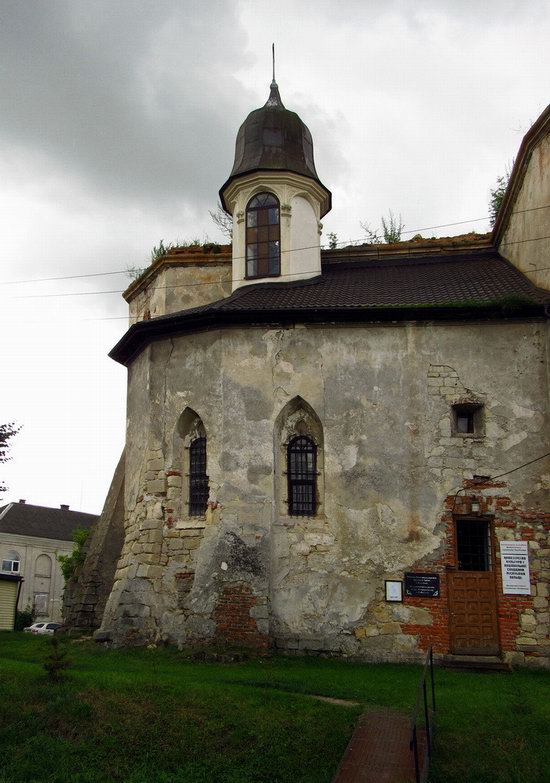 General views of Pidhaitsi and its surroundings.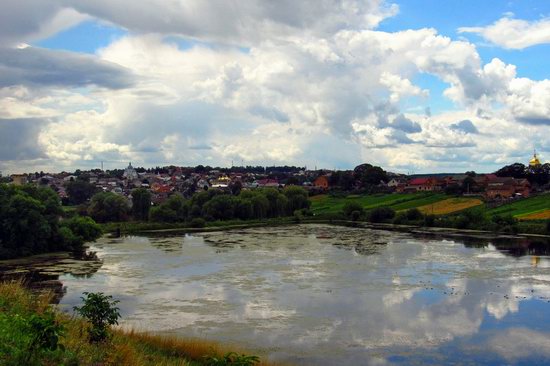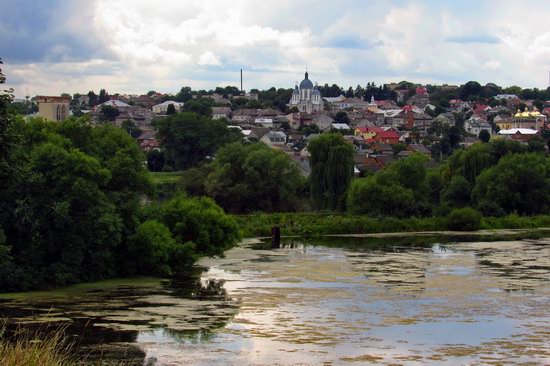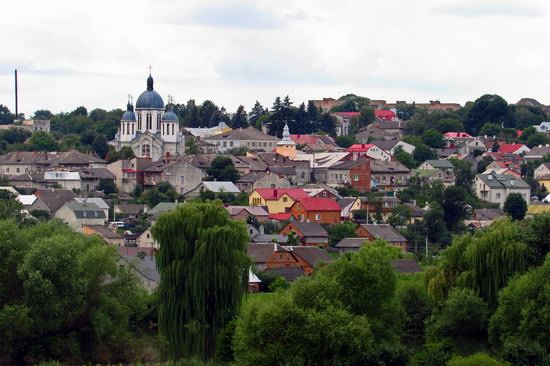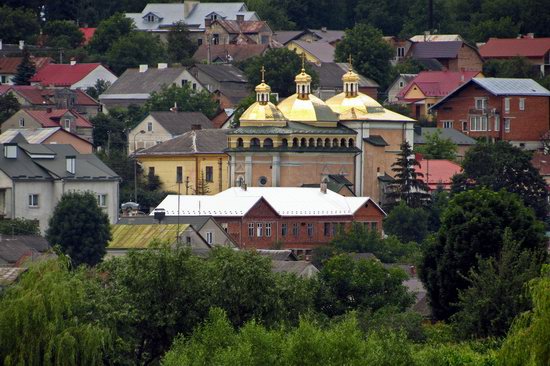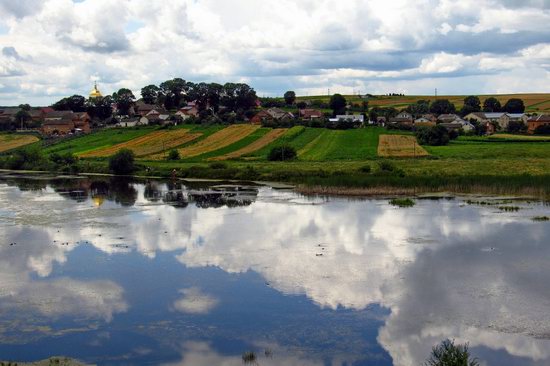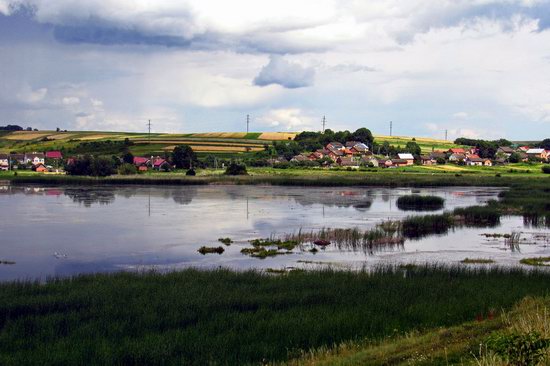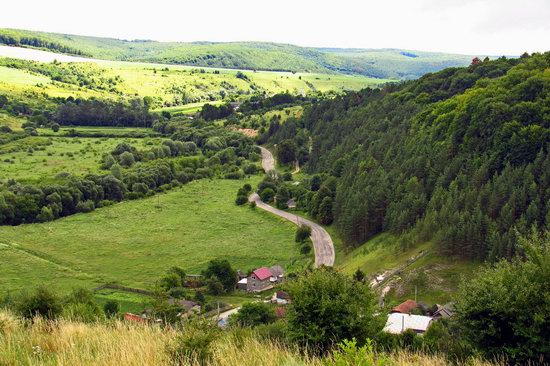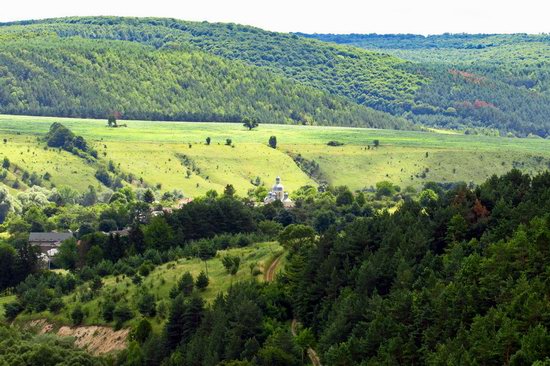 Tags: Ternopil oblast
<< Church of the Descent of the Holy Spirit in Vykoty
No comments yet.