Every city in Ukraine has its own cultural and natural tourist spots. Ancient estates and huge parks, healing lakes and forests, it's all about Ukraine. It doesn't matter what city you choose to attend, it will also be shrouded in myths and legends and will be worth to be seen.
Ukraine is a gorgeous country, which is very lucky with its geographical location. You just need to decide what you are most interested in, besides the amazing girls. Maybe you want to walk along the seaside or go up into the mountains, maybe you want to study the industrial architecture or just to drink a cup of well-known coffee in an ancient city.
It's up to you to decide what you want most. If you have enough time, it's quite easy to travel across the country in the company of a beautiful girl, choosing the next destination between the picturesque places of the country. Every city is unique and interesting in its own way thanks to its nature and peculiarities of the historical background.
Kyiv.
Kyiv is the capital of Ukraine, and it is not surprising that it is on this list. It can be named the cultural and spiritual heart of the country. In Kyiv, you will find many holy sites and religious memorials, churches and cathedrals, for example, the must visit places are St. Vladimir's Cathedral and St. Alexander's Church. Thanks to the undulating ground, the city has many stunning views and has more than 15 observation decks.
You should take into account that Kyiv is a huge city, which is located on the banks of the biggest river of Ukraine – the Dnieper. Even the main sightseeing takes more than 11 kilometers, so allocate at least 3 days to visit it and enjoy to the full extent with your girlfriend.
Be sure to visit Mystetskyi Arsenal art quarter, Mariyinsky Palace, National Opera of Ukraine, the Motherland monument and Andriyivskyy Descent. The latter one is considered the creative center of Kyiv. Photo by: Alexander Naumenko.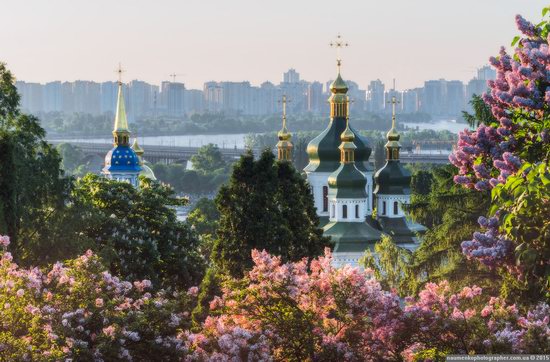 Lviv.
Lviv is like Prague, it is like a cup of the most delicious coffee in the morning or like a holiday on a weekday. You will hardly find another so romantic and mysterious city in Ukraine that attracts so many couples in love. It has a great cultural patrimony and magnificent monuments, which always draw attention at every turn.
The old city is included in the UNESCO World Heritage List. This city is iconic for many people who like to come here on weekends. Recently, Lviv has become famous for its huge number of different cafes and posh restaurants.
Here you can face manifestation of different cultures, which, nevertheless, exist in harmony and make it one of the most favorite cities of Ukrainians and foreigners. It seems that Lviv was specially created for romantic walks with a wonderful girl. Its inner power makes you fall in love with it from the first sight. Photo by: Yevhen Marchenko.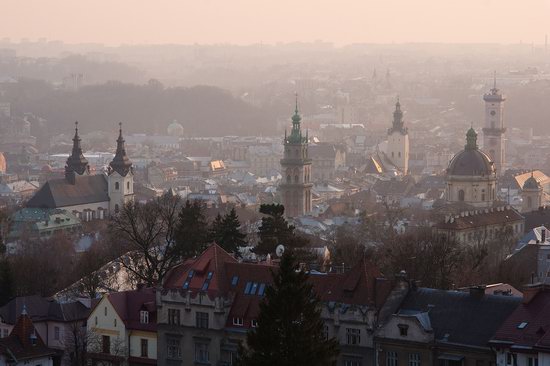 Kharkiv.
It's not so romantic as Lviv and not so huge as Kyiv, but it is very ambitious and comfortable for living. Kharkiv is well-known as a heart of student life thanks to the big number of different educational institutions.
Here you will get a lottery ticket because you have a unique opportunity to meet the most beautiful young girls from different corners of the country. Not many cities can offer you the same. Someone will say that Kharkiv is too severe, but there are still many romantic places.
More than 10 years ago, Queen band with Paul Rogers got the record number of the fans on the historic Freedom Square. Besides, Kharkiv is famous for its ancient architecture and romantic spots. For example, the Mirror Stream fountain is one of the main city sights, and a rainbow-like light illumination in the evening makes it one of the favorite places for couples in love.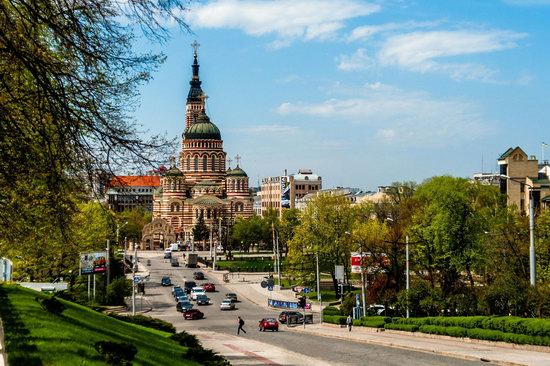 Chernivtsi.
Chernivtsi is one of the most picturesque cities in Ukraine, it belongs to the Bukovina region. Some people say that it is Ukrainian Paris. You should put it on the list of Ukrainian cities of mandatory to visit.
If you look at the map, you will find it not too far from Ivano-Frankivsk. Chernivtsi is famous for its one of the unique UNESCO sites and very attractive girls.
The chic building of the University or the Bukovinian Metropolitan's Residence is the main landmark of the city. The roof of the University is a mosaic in various colors. Photo by: Andriy Zyuzikov.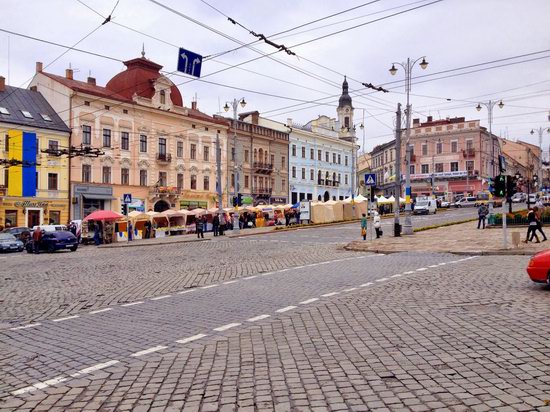 Odessa.
This amazing city is located at the seaside. It is considered to be the place of origin of many famous emigres and the capital of Ukrainian humor. Here you will fall in love with an amazing atmosphere, friendly people and a special approach to everything. It needs to be felt.
Odessa is a city of an interesting century-old history, architecture, and culture. It is an amazing and unique city, created to spend a romantic weekend with a pretty girl. Odessa attracts people with a pleasant sea breeze, comfortable beaches, stunning coastal areas, as well as therapeutic mud from the salt estuary.
In Odessa, you can enjoy one of the most beautiful Opera theaters. In addition, there is the diversity of art halls, galleries, and beautiful buildings. You will be able to immerse yourself in the unforgettable atmosphere of many different events for every taste, which take place in the city. Photo by: Valery Naumov.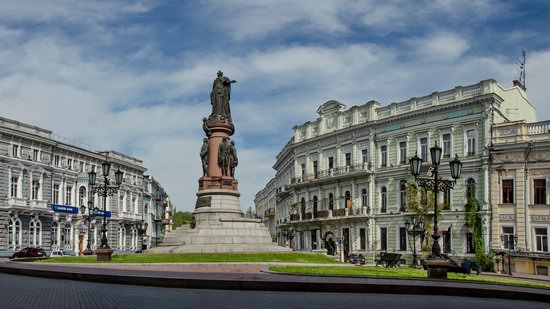 Tags: No tags
<< Fly over The Holy Mountains Lavra in Sviatohirsk
1 comment