Christmas Fair 2016 in Lviv (December 10, 2015 – January 15, 2016) is a traditional Christmas fair, which begins mass winter celebrations. This is the most important Christmas event 2016 not only in Lviv, but in all of Western Ukraine.
Local residents, visitors from all over Ukraine and other countries enjoy a variety of holiday concerts and festivals, themed folk fun and competitions. You can also buy Christmas sweets and souvenirs here.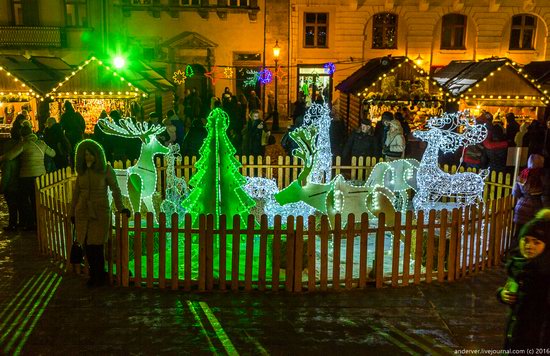 Christmas Fair is held at Rynok (Market) Square. More than 150 stylized wooden houses, brightly and festively decorated, are placed on the square. These houses have already become a tradition and a decoration of the Christmas holidays in Lviv. Photos by: anderver.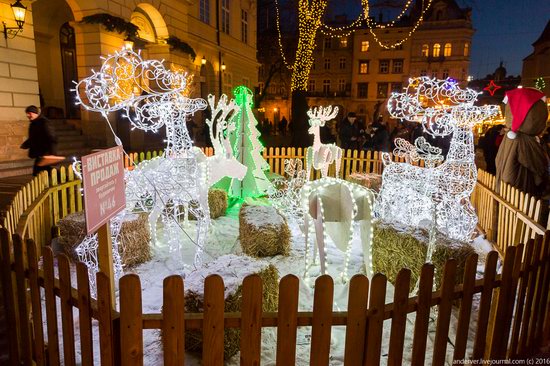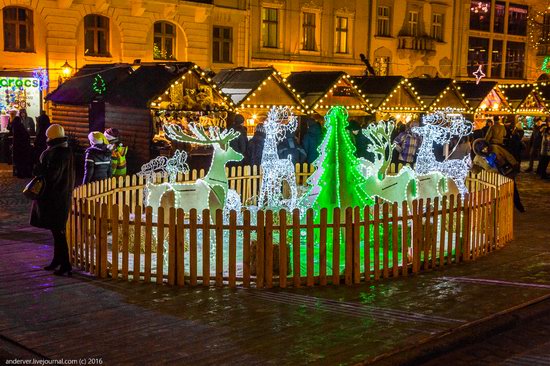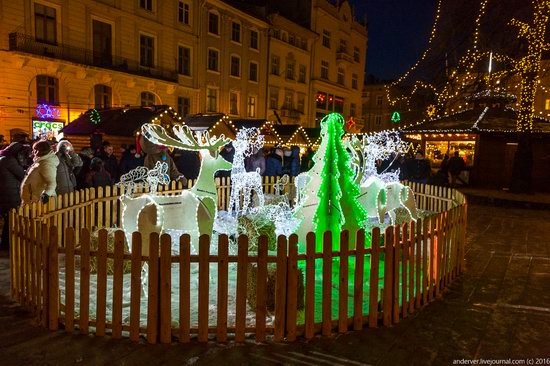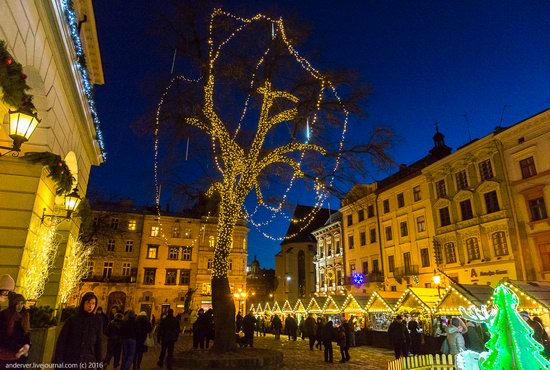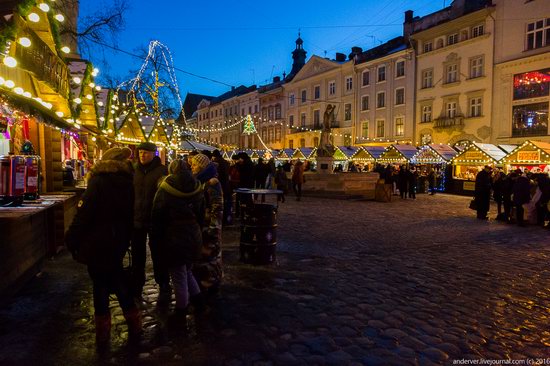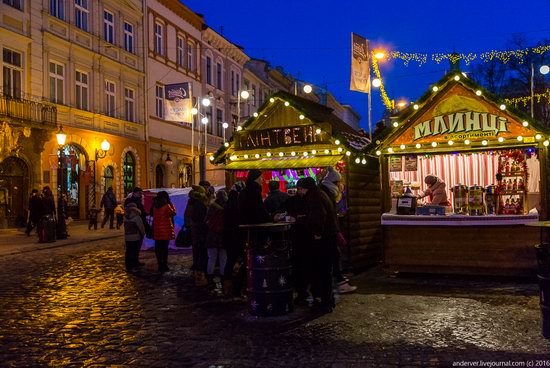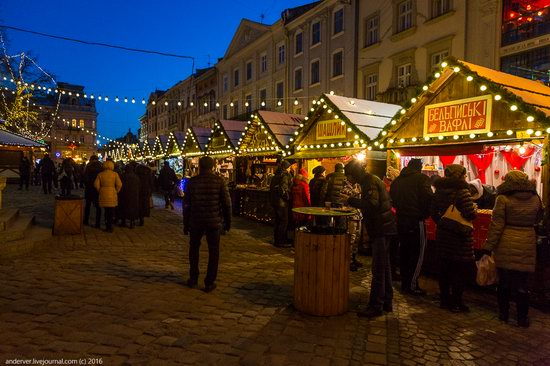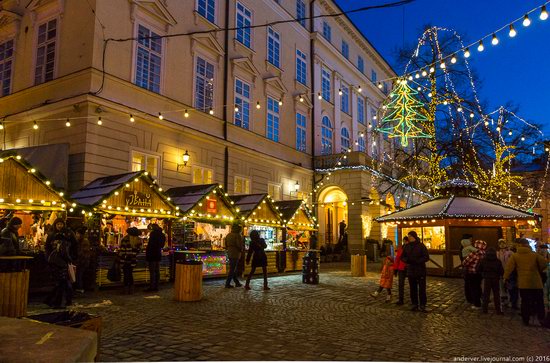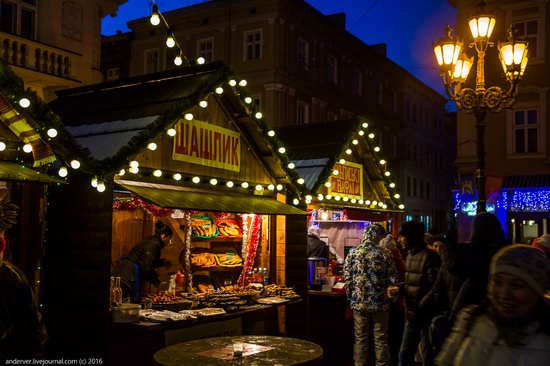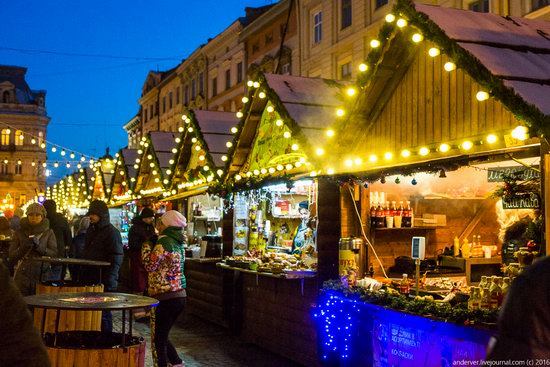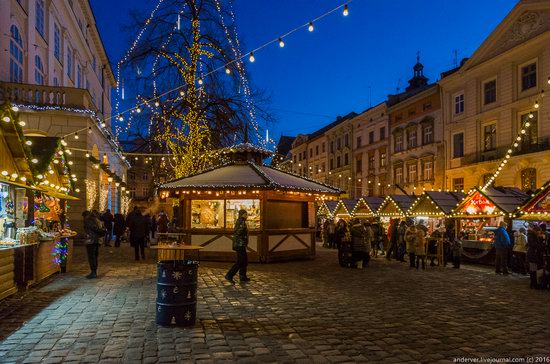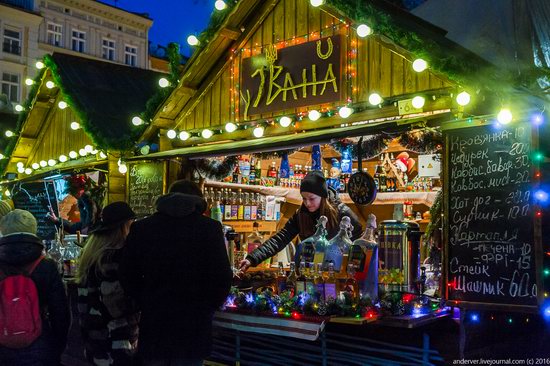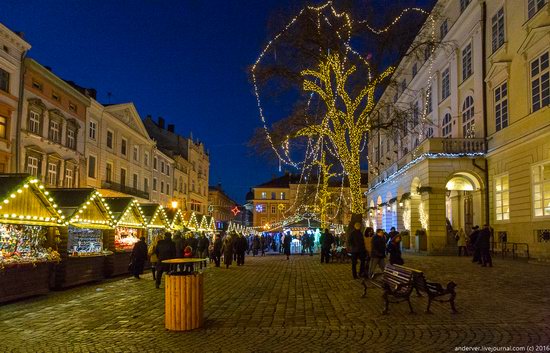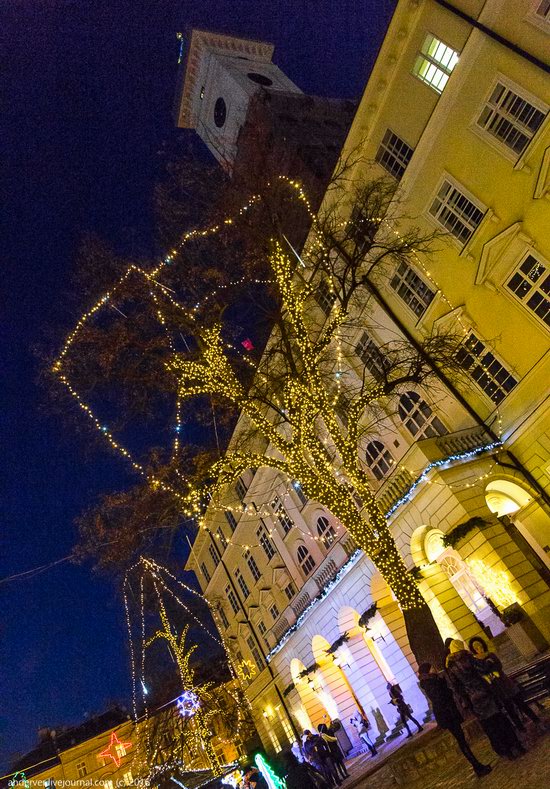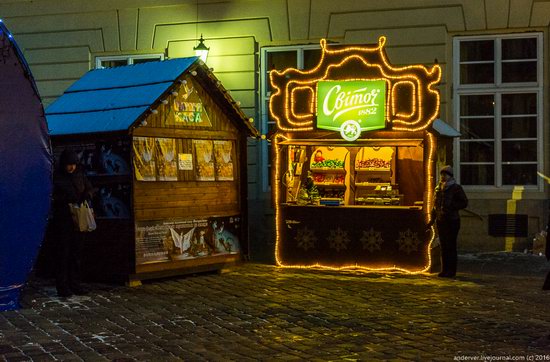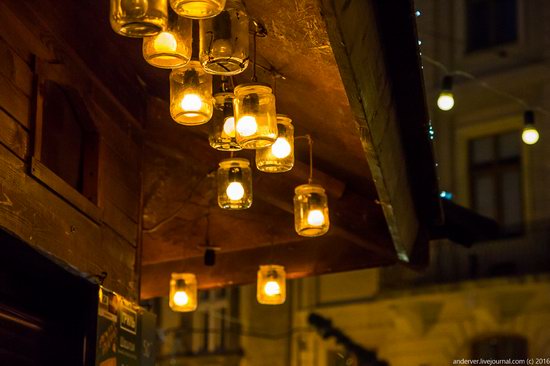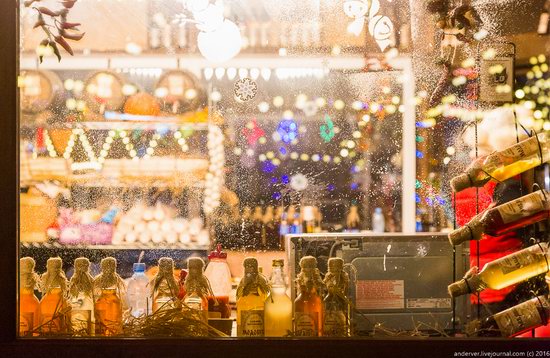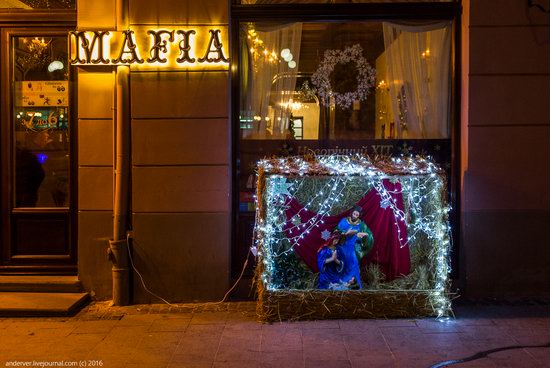 Tags: Lviv city
<< St. Paraskeva Church in Oleksandrivka
No comments yet.