Written by Inna Ptitsyna, Product Communications Manager at Lawrina and ambassador at Legal Hackers international community
Unfortunately, Ukraine is now the number one topic in the news. For both the horrors of the war and the courage of its people. On the 24th of February, Russia launched a full-scale attack on Ukraine. The country is still fighting, but the lives of Ukrainians and all citizens of the civilized world changed forever. The Ukrainian people continue to innovate and provide new technology innovations to the global community despite the chaos.
Lawrina is a legal ecosystem with Ukrainian roots, as its founders and core team are Ukrainians. We're making essential legal information easier to access and use in daily legal tasks with our legal database, step-by-step guides, professionally designed templates, contract drafting and review software, and lawyer directory.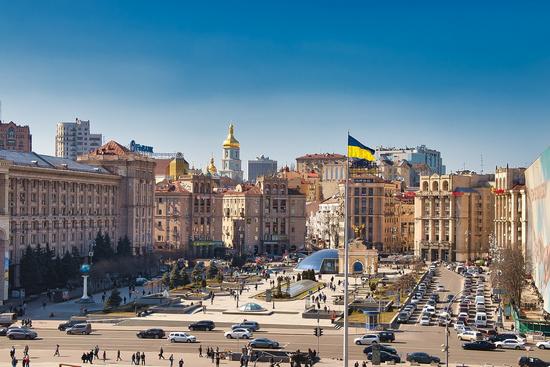 At Lawrina, we thought we were ready for the challenge of being a legaltech startup. While the legaltech is difficult (owing to lawyers' conservatism), we were well on our way through a combination of innovation, partnerships, and creativity. But when the war came to Ukraine, we realized how vulnerable we indeed are. That's why we analyzed our weaknesses and challenges – not only for how to adapt to the new reality but how to become stronger.
Always begin your startup with a "why"
It's always difficult to build something from scratch. It is even harder to continue when it seems that everything is falling apart. But if you know "why?" you are doing something, you can more often figure out how to do it. A clear vision of purpose is a tremendous help to acting boldly.
Lawrina started with a big idea – to bring innovations to legal practice, as it will make both lawyers and their clients happier. This idea became our purpose and the answer to the "why" question. Since the war in Ukraine began, this idea continues to give us the strength we need to keep going. When we realized how we could make the world a better place with our goal, we started to act immediately.
How is Lawrina adapting to the new reality?
Here are the main concepts we are now focusing on for quick adaptation:
Think big, act small
To create a comprehensive ecosystem, you need to divide it into small parts and highlight the critical ones. From the long-term perspective, Lawrina is a legaltech ecosystem ​​for discovery, collaboration, and growth. But we started to build this system gradually, step by step.
Firstly, we created a database of US laws and a website with answers to the essential legal questions. We prepared an eBook about changing lawyers' work in a post-Covid world and began to host educational events.
Through these efforts and more, we can truly understand the tech needs of lawyers. This also drove us to develop Loio, a useful tool for lawyers that enables faster and more accurate contract drafting and review. Finally, we are now creating a next-generation marketplace that connects lawyers with their clients.
Your team is the key
The success of a business depends on its team. The secret is that all team members should be A-players and highly motivated. We have attracted many tech and product experts from Ukraine because they are among the best in the field. We have always meticulously selected new team members based on their personal development goals. A leader can only keep the team motivated if the team members' goals resonate with the business goals.
Innovation as a general approach
Legaltech can help lawyers to be more productive and effective. But it's not enough to create just a tool. The lack of an integral experience becomes a problem in legaltech adoption. Building an ecosystem can help. We are creating Lawrina as a living platform with solutions to the main issues faced by lawyers and their clients.
Continue to support Ukraine
We continue to help Ukraine fight enemies by all means. We help the country's economy, provide IT support, and we support each other. The war has shown us the real power of unity. Together we can stop Russian aggression. Please see how you can do your part here.
What is Lawrina planning for the future?
Now it's even harder to make predictions, but we believe in our mission. We want to bring the maximum value to the visitors of our platform. Lawrina will become the place to tackle all your legal needs. Here are the main points we are working on:
Increase flexibility
There will always be crises and unforeseen events. In today's world, not only those who are resilient will win, but also those who are flexible enough. Flexibility is one of the most important features for modern startups. We already know how to adapt to new conditions. And we want to turn this knowledge into a new concept to be even more flexible.
Develop community and partnerships
It is crucial to building a platform for and around users, focusing primarily on their needs. That is why we actively communicate with our community. Partnerships help develop faster, and we are always open to new opportunities. We also attract foreign advisers and expand our partners' geography because diversity will help create innovations that can be scaled.
Try to make a difference
For legal professionals, there are always a lot of tasks, limiting deadlines, and high demands from clients. Lawyers and their well-being are at the center of our mission. We even named the platform after our Head of Legal, Karina Pukaniuk: "Law-rina" comes from two words – "Law" and "Karina." It's a reminder to us that law is about people… and that technology must serve the needs of the individuals who benefit from it.
Build a living platform
We also care about making the platform alive, with real communication between legal professionals and their clients. We are improving our marketplace for lawyers so that they can find their perfect match for new clients. Lawyers show their expertise through activities on Lawrina, including blog posts or comments on articles. We are also creating Lawrina Live with the possibility to host online legal events for education and networking.
Dream bigger
We are often our own limitations. Lawrina Team has learned how to overcome the limitations of a situation, and now we are inspired by greater change. By promoting legal innovations and building our products every day, we influence the experience of law. These changes will be noticeable not only for lawyers but also for their clients.
Conclusion: the lessons learned
Exceptional challenges provide exceptional growth opportunities. Like the whole world, we are inspired by the resilience of the Ukrainian people and undoubtedly believe in their victory. We are now learning the most significant lesson about loyalty to our values and flexibility in our plans. And with the power gained during recent events, we can achieve much more than we planned.
About Author:
Inna Ptitsyna is Product Communications Manager at Lawrina. She has a law degree and great expertise in legal innovations. Along with the work for Lawrina, Inna is a part of the international community of Legal Hackers, where she gives presentations about the importance of PR and marketing for lawyers.
At Lawrina, Inna is responsible for setting out a strategic and comprehensive communications plan as well as delivering it, ensuring that a coherent message runs through all product communications, including marketing activities.
Tags: No tags
<< Church of Archangel Michael in Lukashi
No comments yet.