The Church of the Ascension of the Lord in the town of Chortkiv, located in the south of Ternopil Oblast, is a unique monument of Ukrainian wooden architecture. The covering of the church resembles scales, it is firmly attached to the building and reliably protects it from bad weather.
The original church, built in 1630, was named after St. Nicholas. After the Polish-Turkish war of 1672-1676, Chortkiv was occupied by Ottoman troops for 10 years. During the fighting, the church was completely destroyed. The Church of the Ascension on Google Maps. Photos by: Maxim Ritus.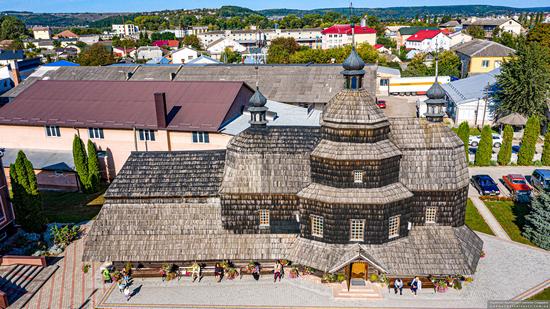 The church was rebuilt in 1717 and, during the feast of the Ascension of the Lord, it was consecrated as the Church of the Ascension. Local artisans provided money for the restoration.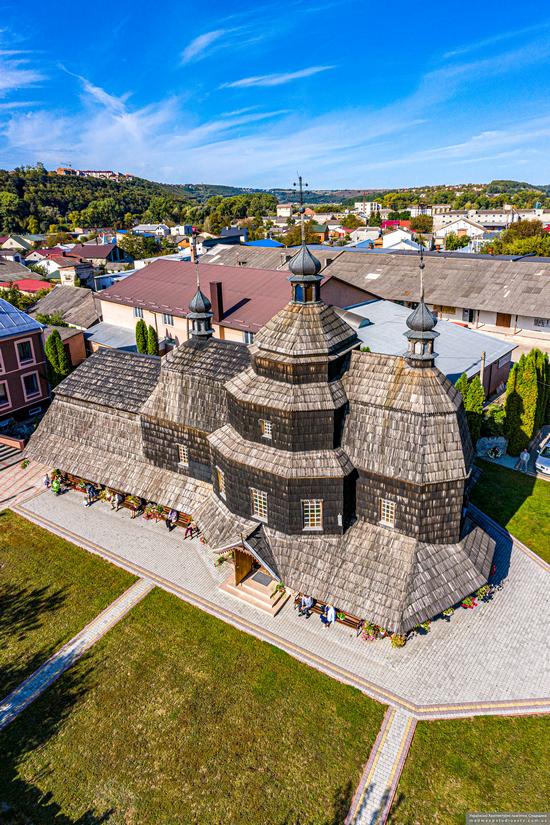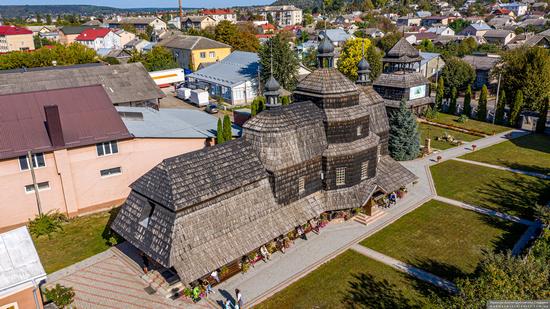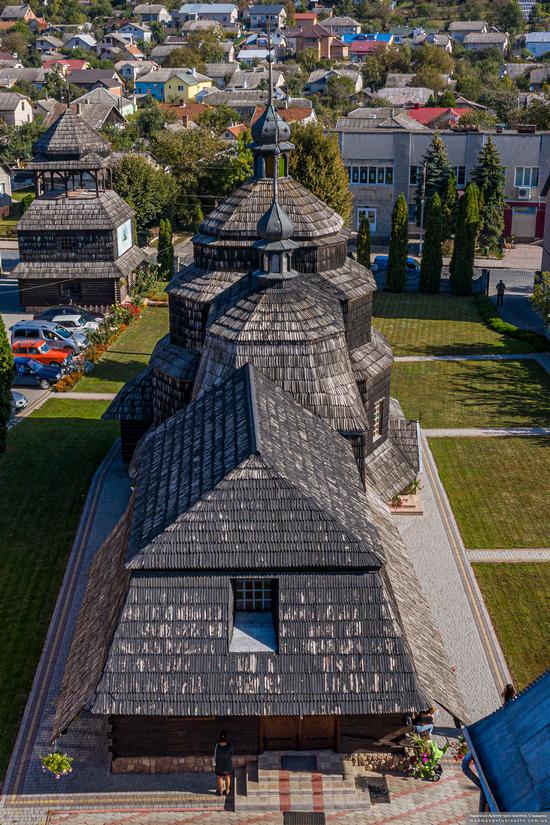 The silhouette of this church is unusual, which gives it some special grandeur and monumentalism. Near the church there is a three-story wooden bell tower. After Ukraine gained independence, the church was returned to the Ukrainian Greek Catholic Church.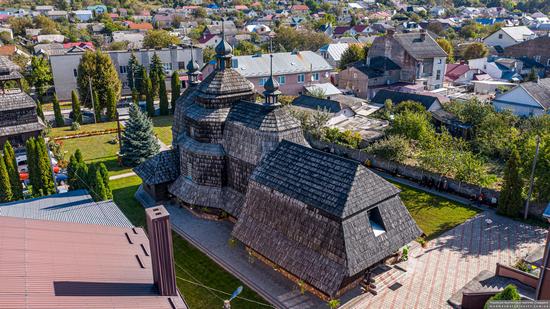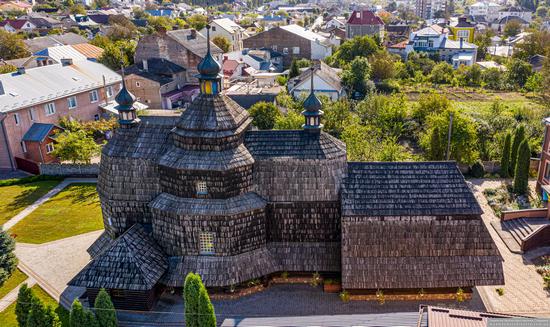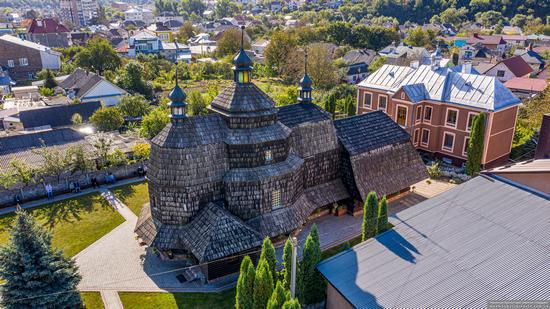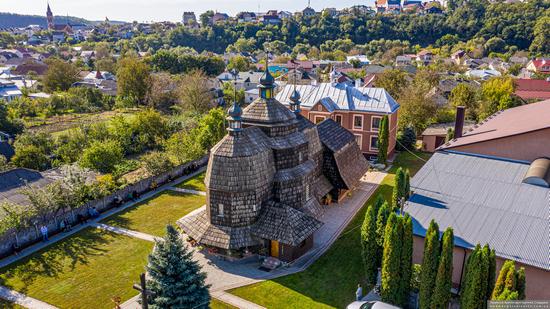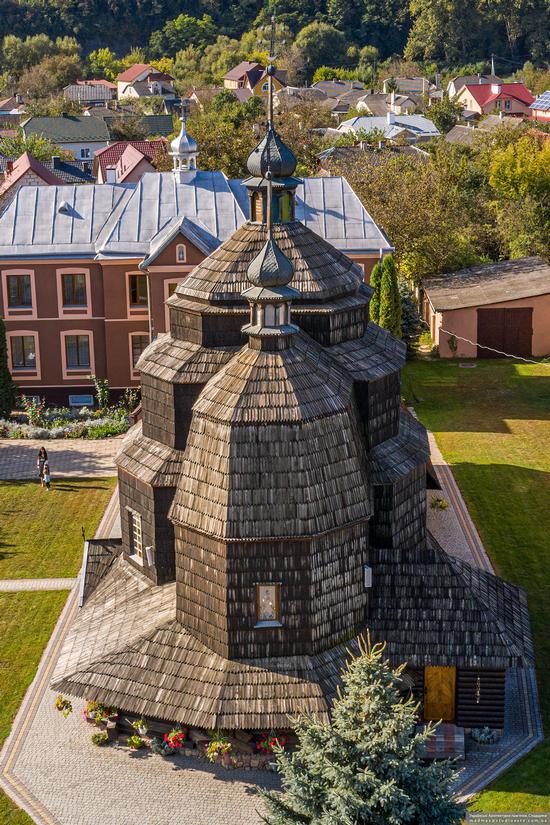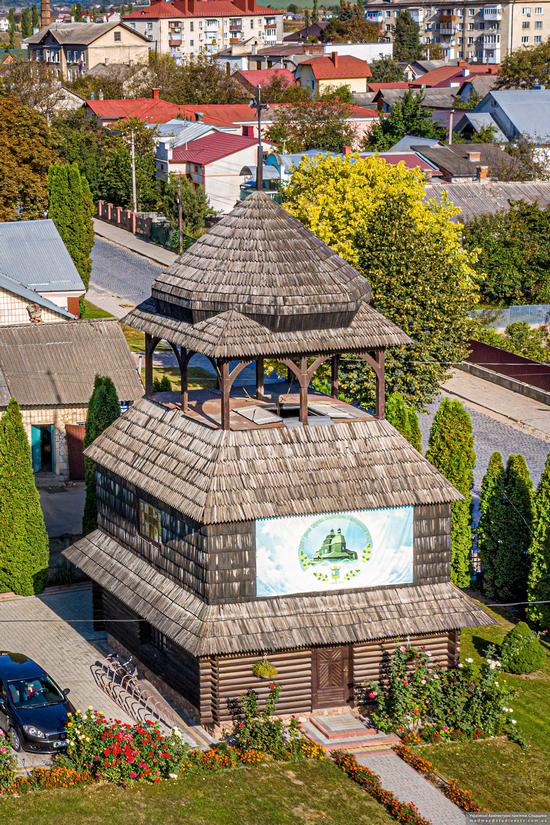 Tags: church · Ternopil oblast
<< Things You Should Know Before Traveling to Ukraine
No comments yet.