The Trapezna (Refectory) Church is one of the youngest churches of the Kyiv Pechersk Lavra. It was built in the Russian-Byzantine style by the architect Vladimir Nikolaev in 1893-1895.
The church was consecrated in honor of Anthony and Theodosius of the Caves – the founders of the Kyiv Pechersk Lavra, which is also known as the Kyiv Monastery of the Caves. The Trapezna Church in Kyiv on Google Maps. Photos by: Maxim Ritus.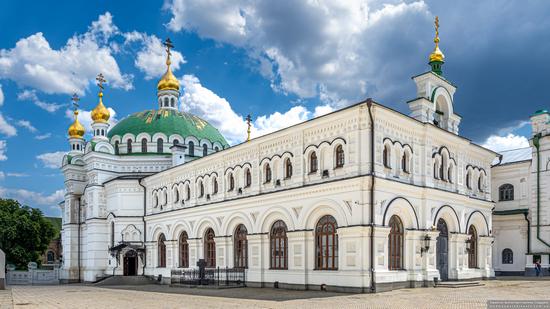 The church and the refectory chamber are a single building. The architect based his project on Hagia Sophia of Constantinople. The Trapezna Church is unique for its huge 20 meters dome. It is the largest dome in Ukraine without internal support.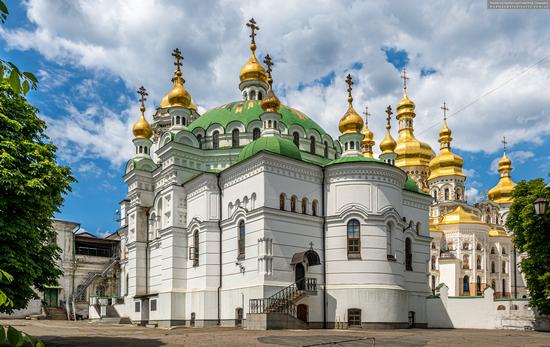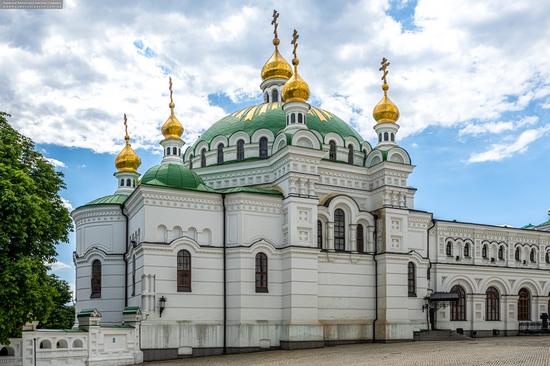 The interior decoration of the Refectory Church was designed by Alexei Shchusev. The ornamental painting of the church and the chamber was made in the Art Nouveau style that was popular at that time. This is a unique example of Art Nouveau in cult art on the territory of Ukraine.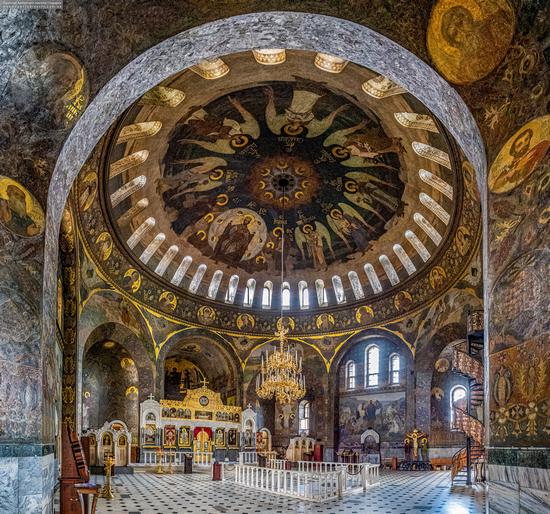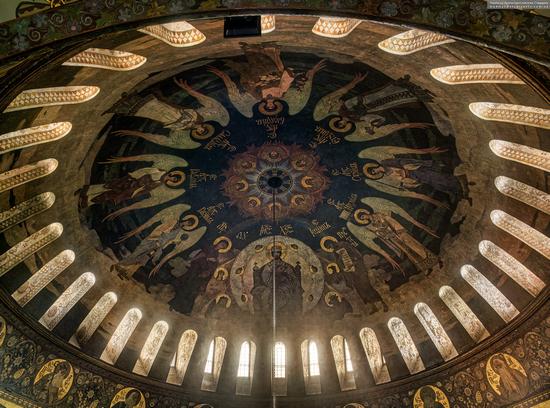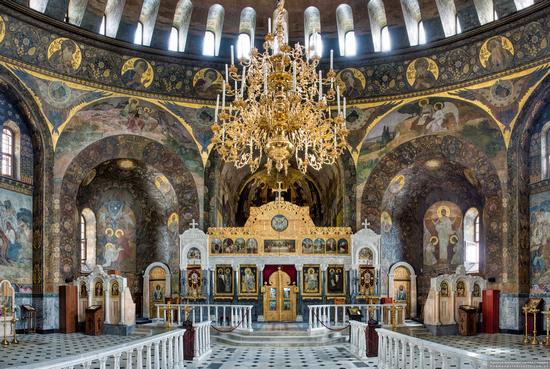 The marble iconostasis of the church was made in the Russian style according to the project of Alexei Shchusev. This is one of the most remarkable stone iconostases in Kyiv and Ukraine.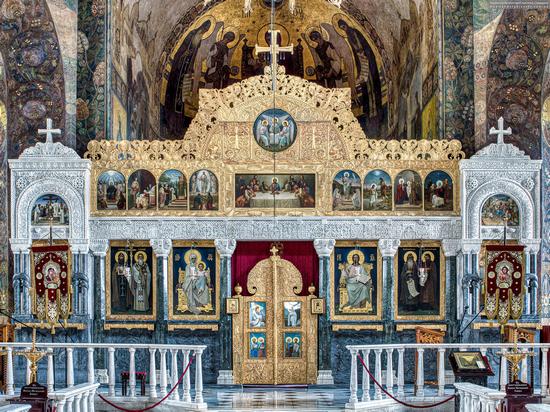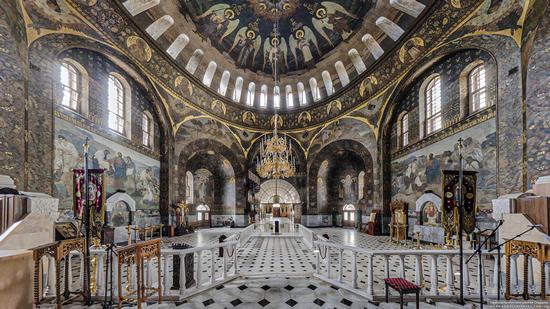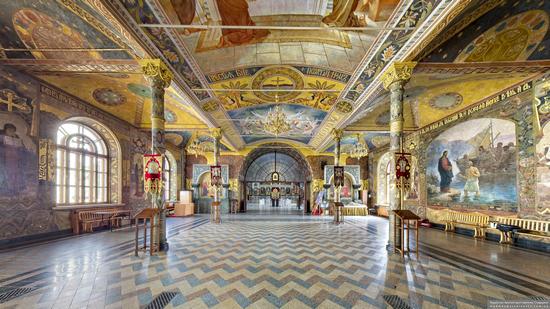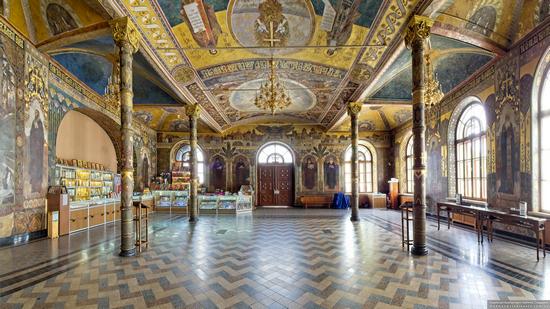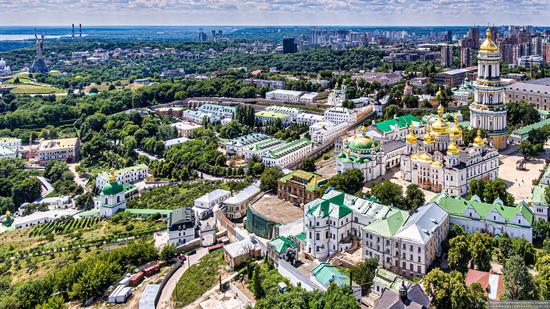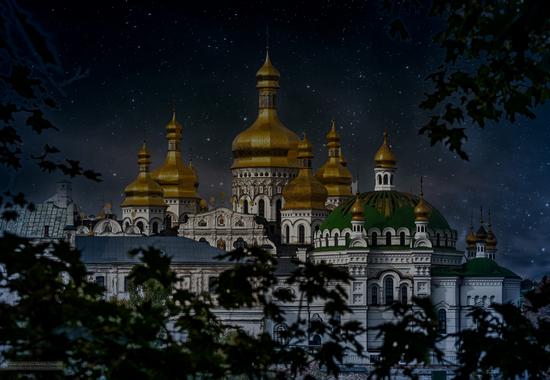 << Best-Known Ukrainian Superstitions
No comments yet.