The Roman Catholic Church of St. Nicholas in Kiev, which was built in the early 20th century, is used as a house of organ and chamber music from 1980. The building is located at Krasnoarmeyskaya Str., 77.
The church, built in the stylized Gothic forms with high towers and spiers, has slender proportions, and clear compositional structure. Photos by Oleg Stelmakh.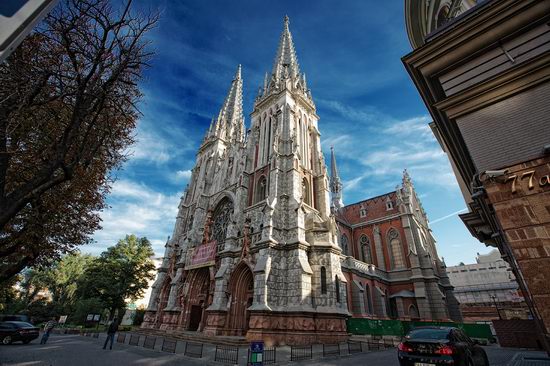 Because of the difficulties during the construction and architectural solutions the architects had to use innovative construction technology – the foundation of the church was built on concrete piles; reinforced concrete (new building material at the time) was extensively used. In 1909 the church was consecrated.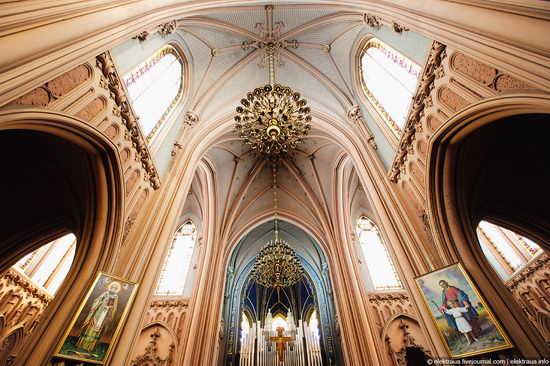 St. Nicholas church was closed and plundered in 1933; the clergy were subjected to repression. The building was used as a warehouse. In 1943, during the Second World War, the church was badly damaged by artillery fire. In the postwar years, the building of the church was partially restored and rebuilt to the needs of the Kiev State Regional Archive.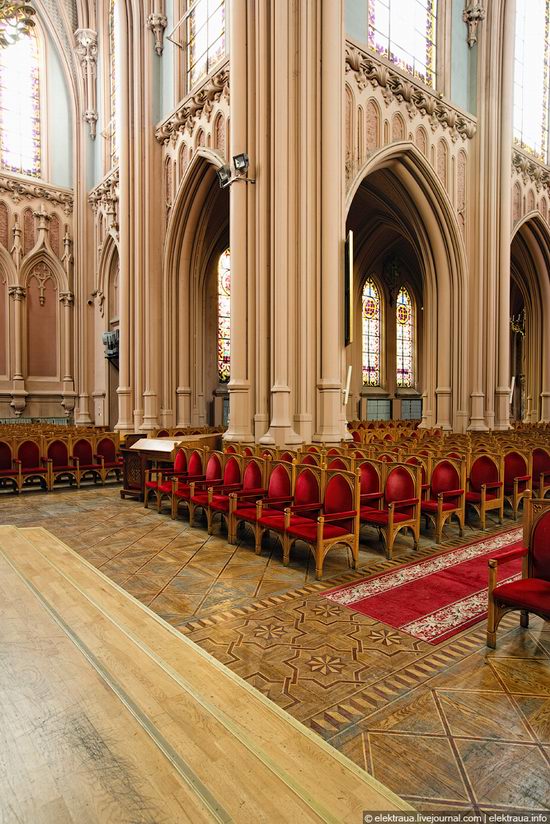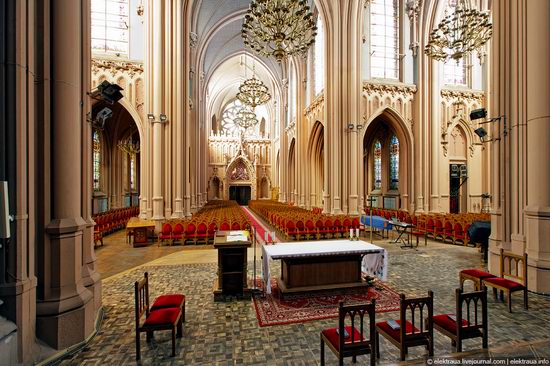 In 1978 it was decided to set up the Republican House of Organ and Chamber Music in Kiev. The building of the former church was chosen to be a concert hall. Restoration and partial reconstruction works were carried out. In 1980 St. Nicholas Roman Catholic Church was reopened as a concert hall of the House of Organ and Chamber Music.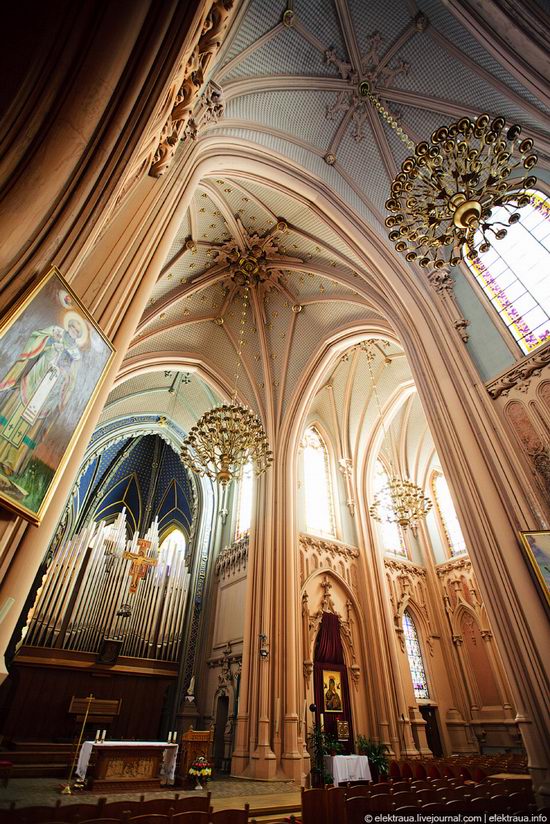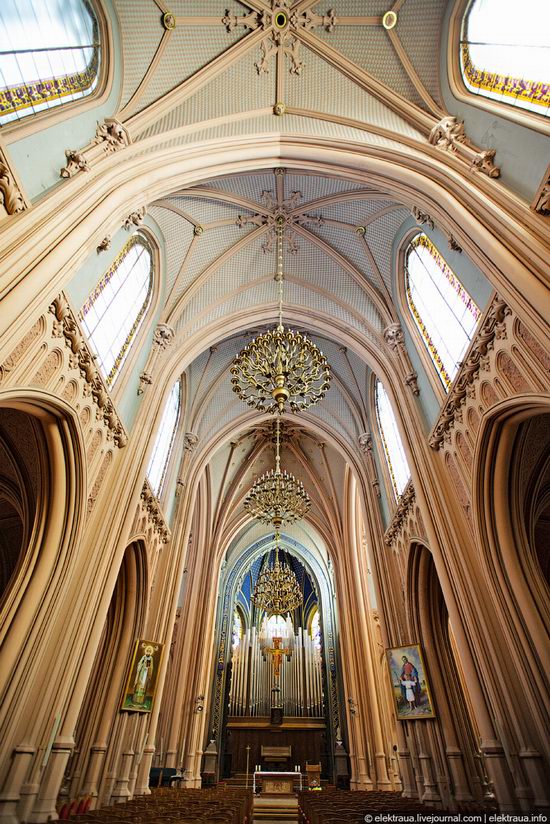 By the middle of the 20th century, after the events of 1917, numerous repressions, the Second World War, the Roman Catholic Community of the church completely perished. The revival of the community began in the late 80s of the 20th century.
Since 1992, divine services are regularly conducted in the church, interspersed with the concert activities of the House of Organ Music. However, the building itself is in the list of monuments that can't be returned to religious associations, it is state-owned. June 25, 2001 the church was visited by Pope John Paul II.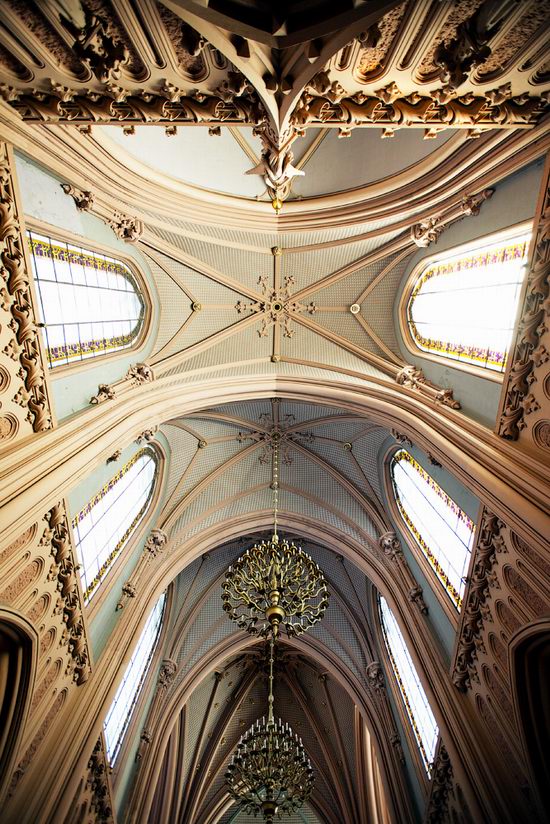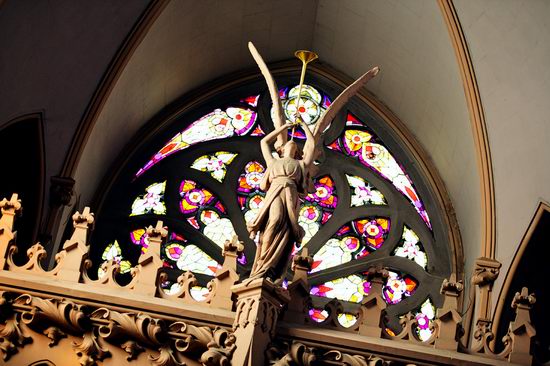 << Spring in the Chernobyl exclusion zone
1 comment