Interested in learning more about Eastern European languages? Thinking about learning one? Read on to find out more.
Are you considering learning an Eastern European language? Might your business be branching out into Eastern Europe? These are just a couple of great reasons to learn more about Eastern European languages. To help you get started, take a look at our brief guide below.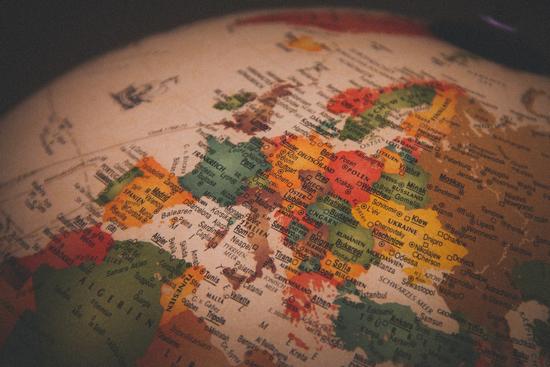 Which Languages are Eastern European?
It might sound obvious, but it isn't always completely clear – generally speaking, any language spoken in the Eastern part of the European continent can be classified in this way.
The languages come from something called the Indo-European language family. This family of languages started in Europe, spread to South Asia and eventually every continent as colonization occurred. The term, though, tends to be considered geographical as it references the most Eastern branch of the language family. It includes most languages from Europe, as well as Asian languages.
Eastern European languages are a branch of the Indo-European language family and commonly include:
Armenian
Czech
Lithuanian
Albanian
Estonian
Russian
Macedonian
Serbian
Belarusian
Georgian
Moldovan
Slovak
Bosnian
Hungarian
Montenegrin
Slovenian
Bulgarian
Kazakh
Polish
Ukrainian
Croatian
Latvian
Romanian
As well as the main languages noted above, there are a whole host of regional dialects and variations to be aware of.
Which Eastern European language is best to learn?
Whether you're expanding your business into Eastern Europe or you're planning on travelling through this part of the world, it's a good idea to understand which languages are most commonly spoken.
To help you decide, let's take a closer look at some of the most popular languages spoken in Eastern Europe:
Russian
Russian is a Slavic language and you can hear it used in a wide range of countries including; Russia, Ukraine, Kazakhstan, Estonia, Latvia, and Belarus (to name a few). The language is the most spoken native language in all of Europe and over 258 million people speak the language worldwide.
Bulgarian
Bulgarian is the official language of Bulgaria and over 5 million people speak the language worldwide. As well as being spoken by native speakers in Bulgaria, various other countries have residents who speak Bulgarian as their main language.
Lithuanian
Lithuanian has two main dialects (Aukstaitija and Samogitia) and is an official language of the European Union. Lithuanian is spoken by 2.8 million native Lithuanians of which also commonly speak multiple Slavic languages.
Polish
Polish is an official European Union language and the official language of Poland. The language is spoken in 8 different countries by part of the population as their mother tongue. Elsewhere you can find it spoken by many people who speak multiple Slavic languages. Polish has also become incredibly popular in the UK, with around 850,000 Polish people currently residing in the country.
Romanian
Romanian is spoken mostly by Romanians and people in Moldova, with around 95% of people in Romania speaking the language. It is also spoken across Europe in multiple countries but to a lesser extent.
Ukrainian
Ukrainian is the state language of Ukraine. It is spoken mainly on the territory of Ukraine, as well as in Russia, Belarus, Kazakhstan, Poland, Slovakia, Romania, Moldova, Hungary, Serbia, and among the descendants of Ukrainian emigrants in Canada, USA, Argentina, Australia, and other countries. The total number of Ukrainian speakers in the world, according to various estimates, ranges from 36 to 45 million people.
Speak to the professionals
If you're ready to take the next step in learning an Eastern European language, seek out professional advice. Whether you're looking to learn for personal enjoyment and need to find a good tutor, or you're considering expanding your business into new markets and need a good voiceover company, professional help is available. Learning a new language can be daunting, and lots of people give up, so invest the time and resources to ensure you succeed.
Tags: No tags
<< Church of St. Michael the Archangel in Uzhok
No comments yet.