April 26, 2015, the 29th anniversary of the Chernobyl disaster was marked. After these years, Pripyat, the once flourishing city, disappeared beneath dense thickets, the nuclear station ceased its operation.
Amusement Park. Grand opening was scheduled for Labor Day – May 1. The accident at the Chernobyl nuclear power plant foiled these plans.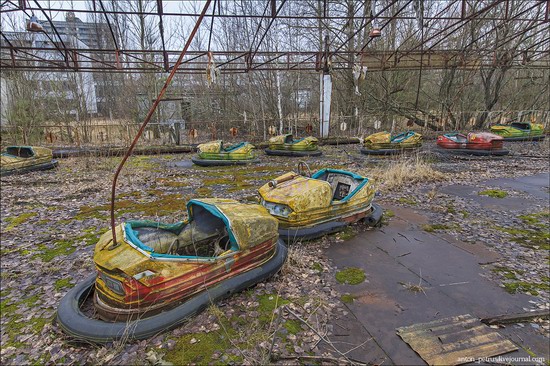 Chernobyl disaster made this 30-kilometer microcosm unfit for human life. However, the area didn't become dead, but rather revived with new life.
Plants grow everywhere, breaking asphalt and concrete. Przewalski's horses and feral dogs roam the deserted villages, and giant catfish live in the cooling channel. Photos by: Anton Petrus.
Ferris wheel – one of the symbols of Pripyat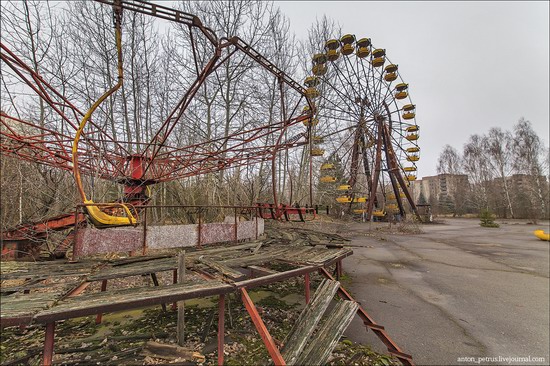 Football field turned into a forest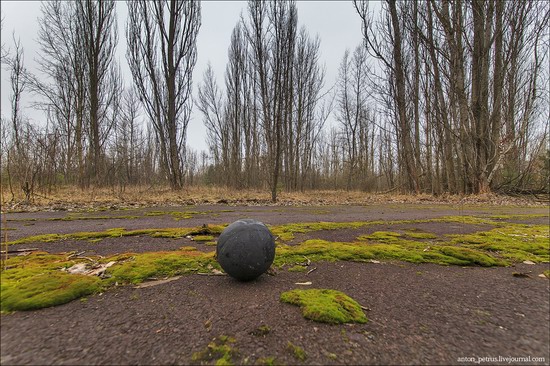 Pripyat hospital – one of the darkest corners of the entire zone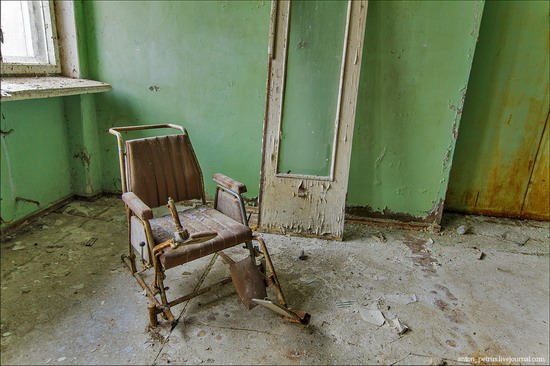 Cots for babies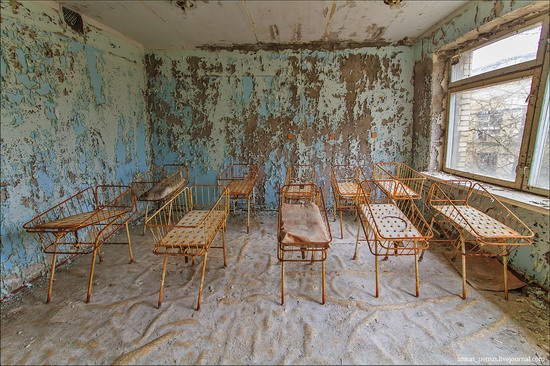 Gynecological room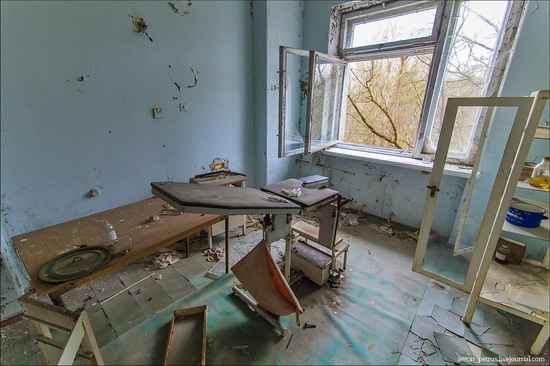 Pripyat school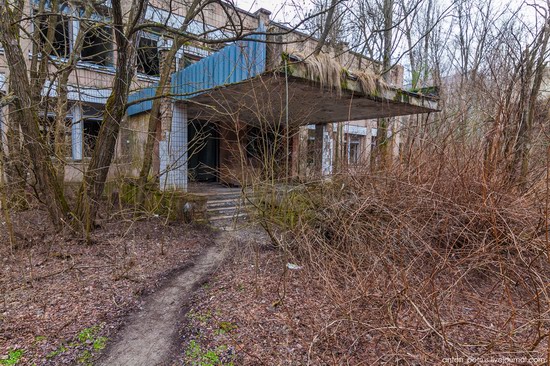 The floors are littered with books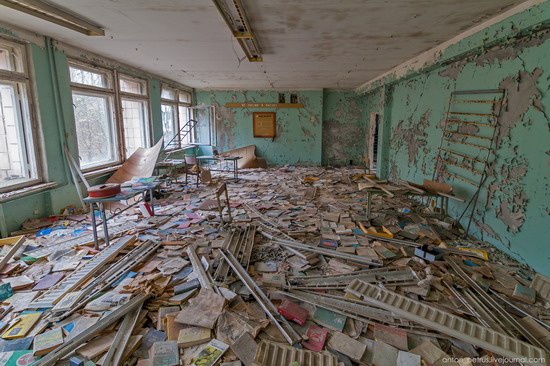 and not only books…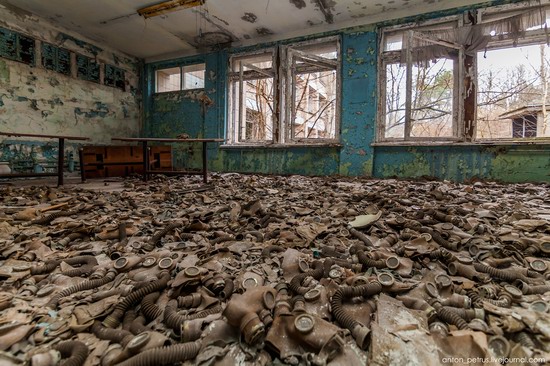 Schoolyard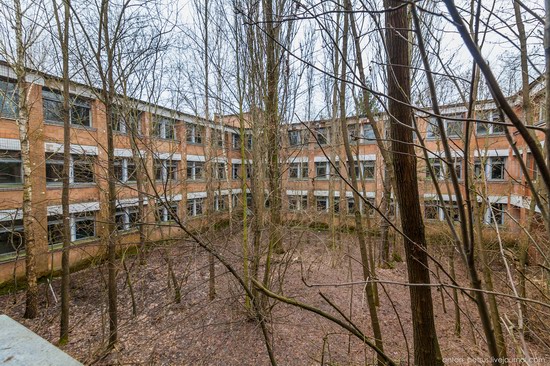 Life goes on without humans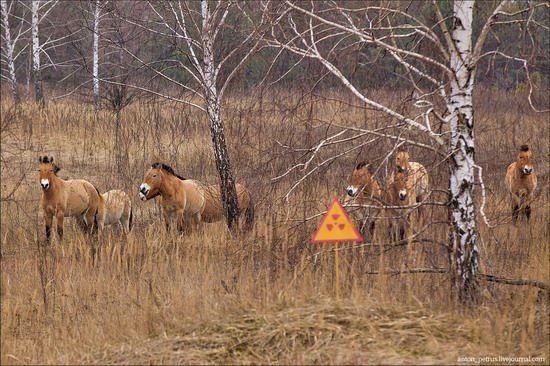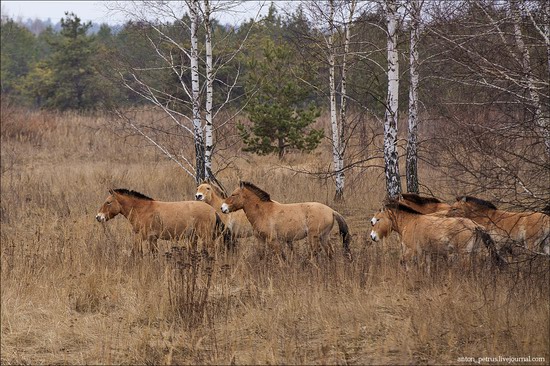 Tags: Pripyat city
<< The old fortress in Kamenets Podolskiy
No comments yet.