Prymorsk is a town with a population of about 12 thousand people located in the south of Zaporizhia Oblast, about 42 km west of Berdyansk. This year, a new landmark appeared in the vicinity of the town – huge wind turbines that are visible for dozens of kilometers and even from Berdyansk.
By 2020, it is planned to launch two wind farms – Prymorsk Wind Farm #1 and Prymorsk Wind Farm #2 with a total installed capacity of about 200 megawatts (in total, 52 wind turbines, the blade length – 25 meters). They look especially picturesque when all fields are yellow from harvest. Prymorsk on Google Maps. Photos by: Alexey Novik.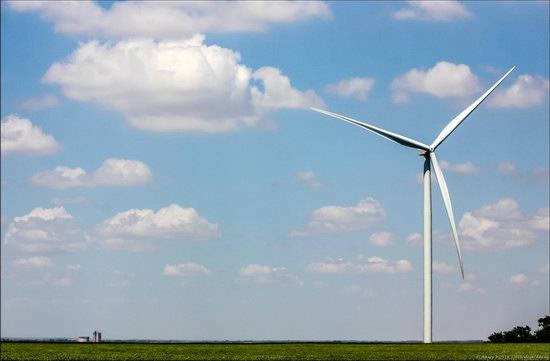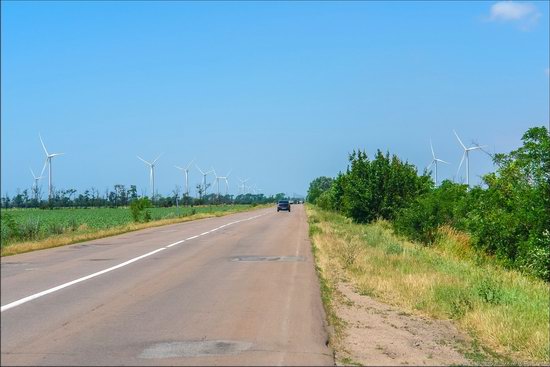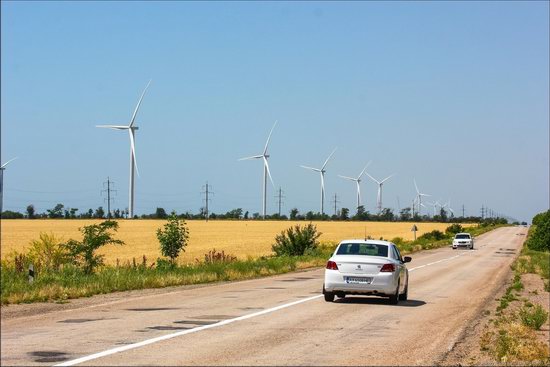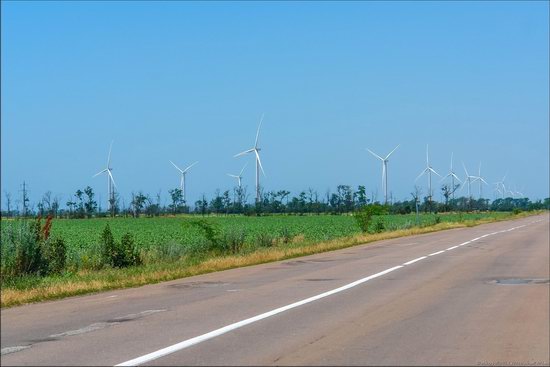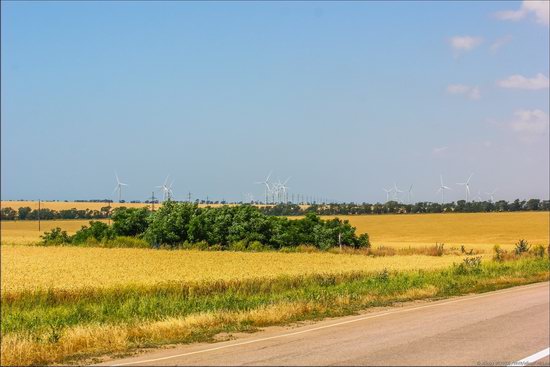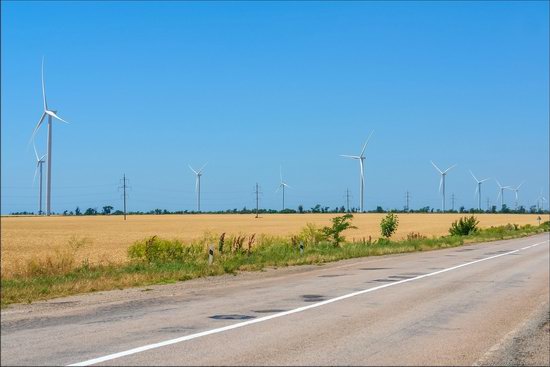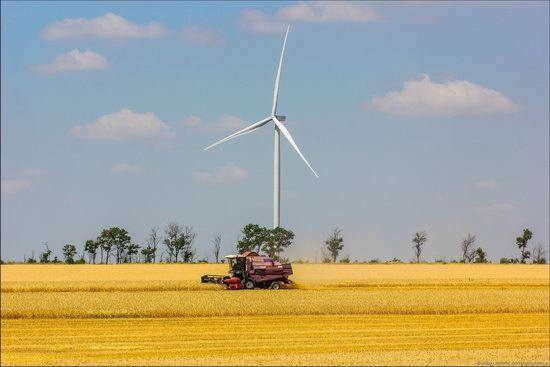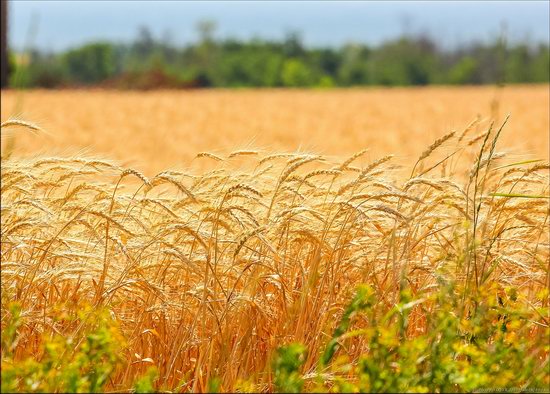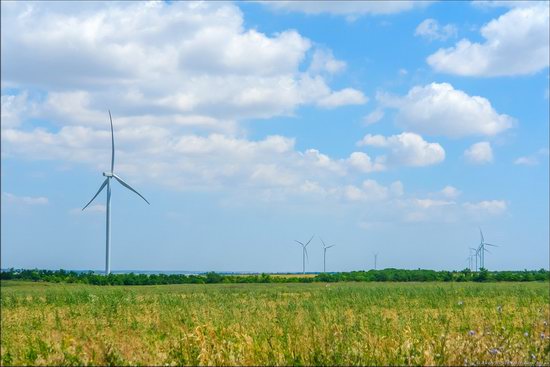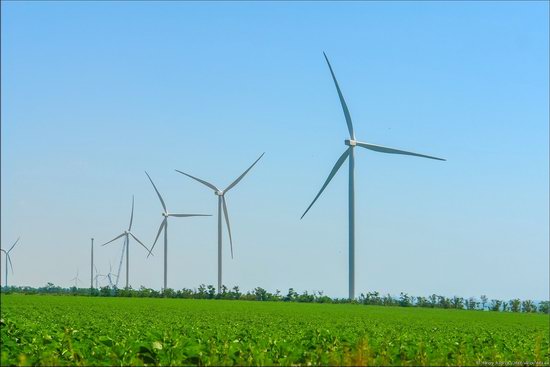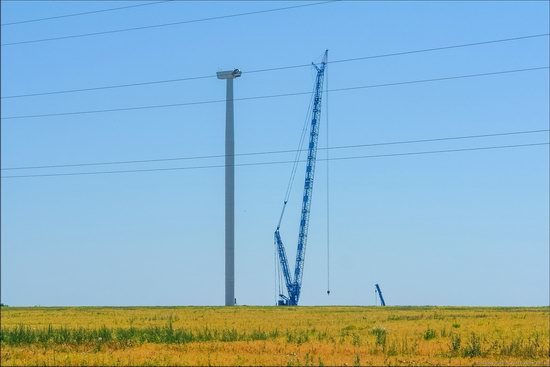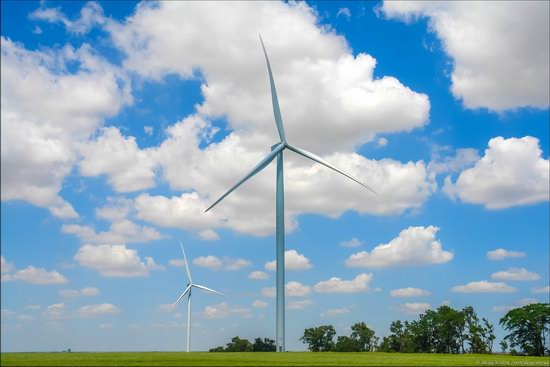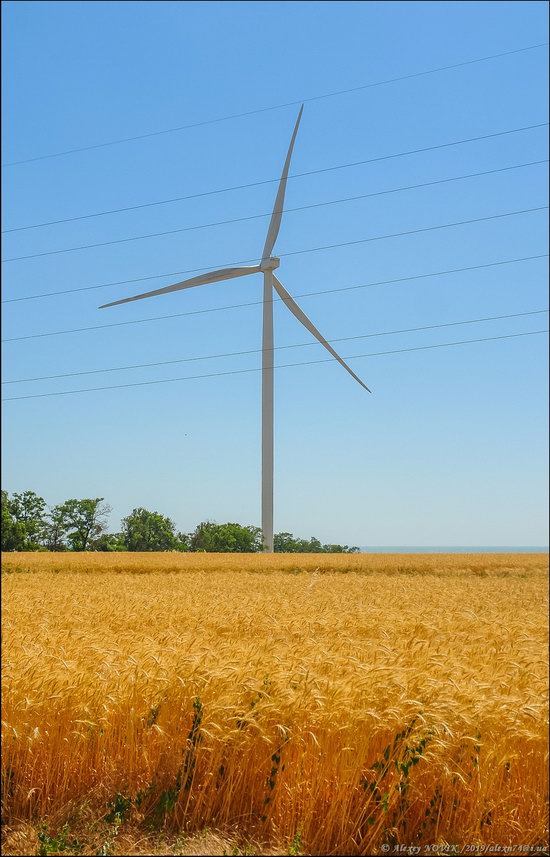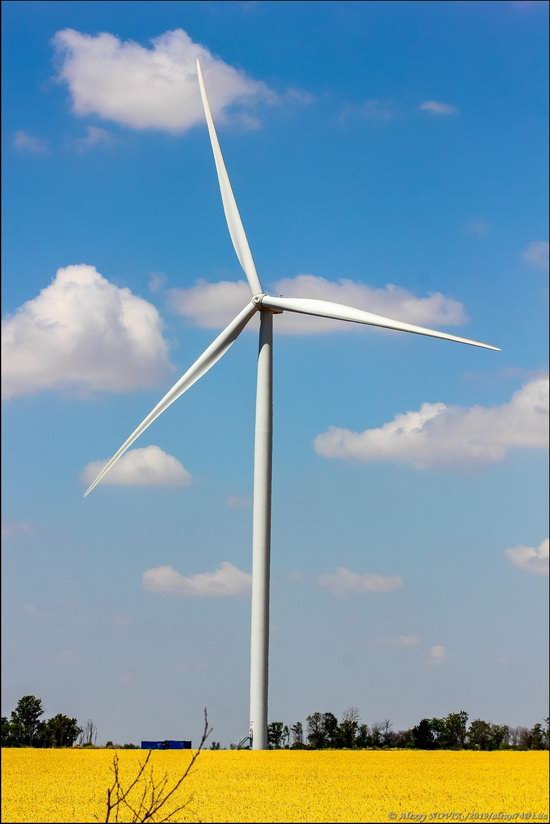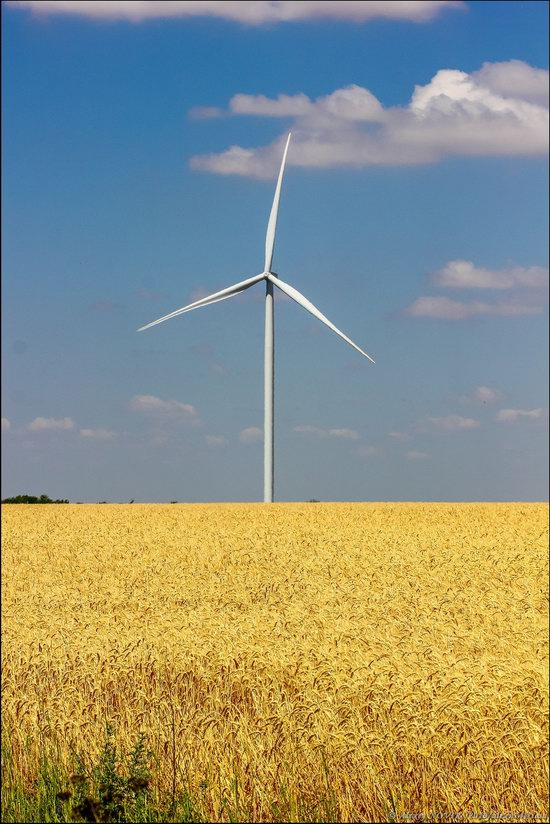 And here are the views of this wind farm from Berdyansk.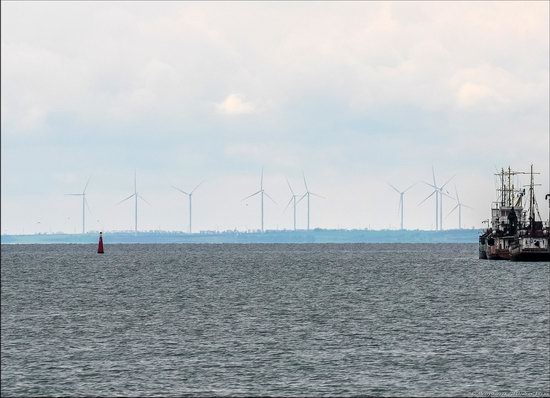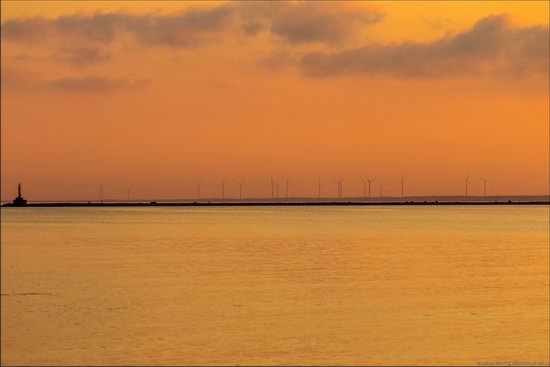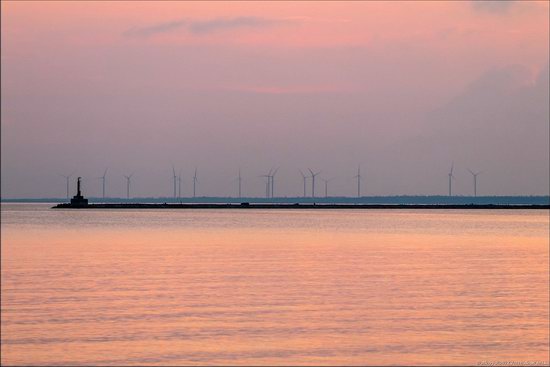 Tags: Berdyansk city · Zaporozhye oblast
No comments yet.