Get a New Perspective of Ukraine via a Bike Tour
No comments · Posted by Sergei Rzhevsky in Travel
From the shared bike systems, tax breaks for bike commuters, to the national cycle paths spread across the EU, Europeans seems to really love travelling by bike. Not only are people choosing to go to work and run errands using their bicycles, they're also using this particular mode of transport to put a new spin on a regular holiday.
So instead of touring a new city on foot or by bus, travellers are visiting attractions and discovering hidden gems with cycling holidays, the new money-spinners of the tourism industry. Thus, bike tours are the best way to experience Ukraine in an exciting way while boosting the nation's tourism.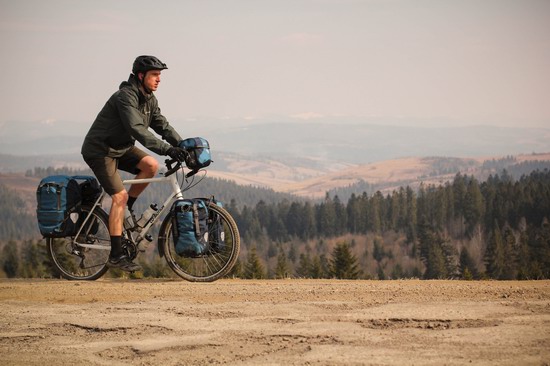 Normally, people wouldn't think of Ukraine as a destination for a bike tour, unlike other cities such as Copenhagen and London that are recognized as some of the top bike-friendly cities in the world. The English capital has a huge bike network with a national cycle path running through Gatwick Airport, which also has several parking options specifically for cycling commuters.
The city's infrastructure continues to evolve with four new super highways under construction to encourage bike travel, regardless if the bike is used for commuting or touring purposes.
Evidently, there is a stark contrast between the cycling network in London and the one in Kiev, but cyclists nonetheless find Ukraine to be a beautiful country that more people need to explore on two wheels.
Compared to other parts of Europe, cycling holidays are still an uncommon type of vacation in Ukraine despite the gorgeous landscapes and beautiful historical monuments.
Whether cycling is your main form of exercise or you just like to bike recreationally, you'll be happy to know that the tours in this country are simple and relaxing with the roads being relatively free from traffic and almost no cars traveling along side roads and paths, letting visitors weave in and out of the city with ease.
But a cycling tour is best when exploring the breathtaking countryside, discovering the quaint stone cottages in the peaceful villages and the regal castles that look like they're straight from a fairytale. And if you opt for a tour through the Carpathian Mountains, expect several stops at thermal baths and possibly some wine tasting at a local vineyard.
Visit BikeTours.com for more information on cycling holidays in Ukraine.
Tags: No tags
<< Let's walk the streets of Mukachevo
No comments yet.