Top 4 Most Instagrammable Locations In Kyiv
No comments · Posted by Alex Smirnov in Travel
Kyiv is one of the most beautiful cities in Ukraine. It is visited by thousands of tourists every year. Most of them want to know which places in the city are worth visiting to make cool and stylish photos or videos for their Instagram posts. And this is not surprising, because today this social network is one of the most popular and visited.
Where to take beautiful photos in the capital? Which locations to visit to tell about it in stories? These and other questions are of interest to most bloggers who want to surprise their subscribers. At the same time, you do not have to spend money on luxury restaurants and terraces, there are enough free places in Kyiv that look amazingly beautiful. This is a great opportunity to save your budget and spend several tens of dollars on a useful boost for your page, like the opportunity to buy real Instagram likes to increase activity and become more visible on Insta. Well, let's find out which places a blogger should visit!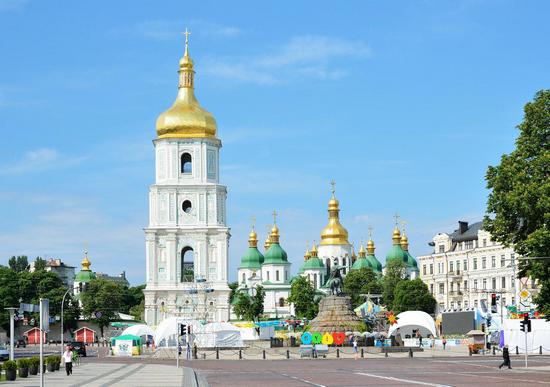 1. Kytayiv. This is an amazing place where history and nature merge into one. If you are a travel blogger, then you just need to mark this place on the map and visit it soon. Kytayiv is not only an incredibly beautiful place, but also a real shrine. There is a monastery on the territory, and in summer this place resembles a real magical forest.
Getting to Kytayiv, you will be pleasantly surprised by the variety of different locations and the abundance of plants and trees. In addition to interesting creative photos and videos, you will get a lot of positive emotions and will be able to relax from the hustle and bustle of the city.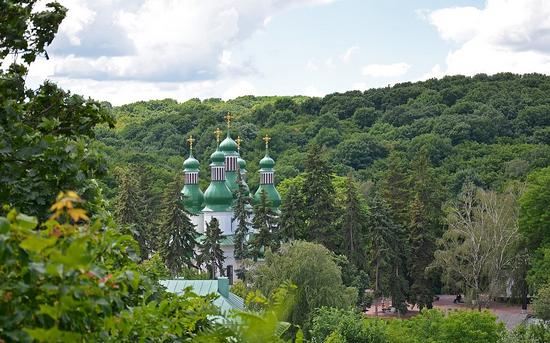 Photo by: Kiyanka
2. House with Chimaeras (Horodecki House). If you thought that chimera sculptures can only be found in Paris, you were deeply mistaken. Horodecki House is another unusual and interesting place where you can make a lot of great shots. The building was built more than 100 years ago, but you can still meet a huge number of tourists and art lovers around it.
By the way, you can take a photo inside – it's enough to buy an excursion for a symbolic fee of 400 hryvnia (about $ 10). Yes, it's inexpensive and means that you don't have to choose between the opportunity to buy likes on Instagram for posts visibility or to visit an interesting excursion. Combine this: share new information with followers and use the opportunity we talked about earlier to make your account thrive and the number of red hearts continue to increase.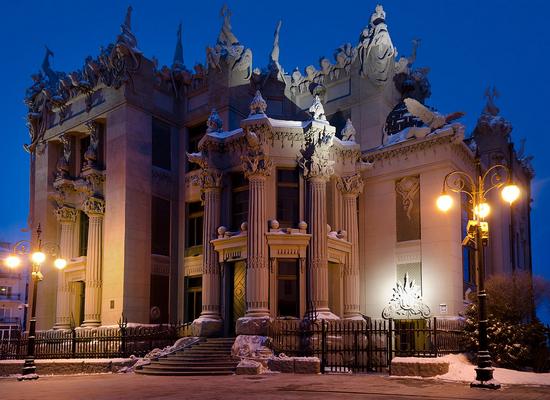 Photo by: Sergey Ryzhkov
3. Glass Bridge (Bridge over Saint Volodymyr Descent). This location appeared in the capital of Ukraine not so long ago, but has already become one of the most successful for bloggers. The bridge is pedestrian, and this means that cars that so often interfere with taking great photos will not get into your shots. Unusual panoramic photos are best taken in the morning, before in the park (where the bridge is located) a lot of visitors will appear.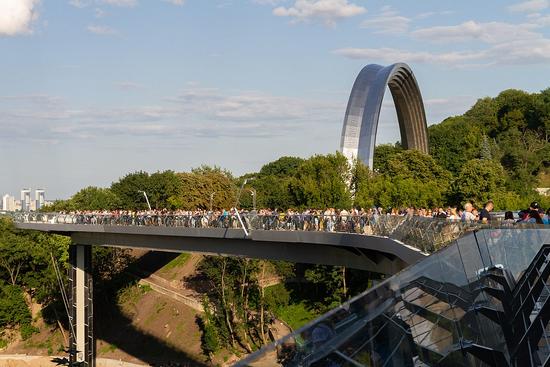 Photo by: Maksym Kozlenko
4. Park of Kyiv Polytechnic Institute. It doesn't matter who you are, a student, a resident of the capital or a tourist – everyone who lives in Kyiv should have a photo in this location. In this park you will find a lot of interesting Instagrammable places, and if you decide to visit it in winter, you can make cool Reels or shoot Stories in the style of Harry Potter. You can wander around the park for hours and discover a lot of new places for inspiration.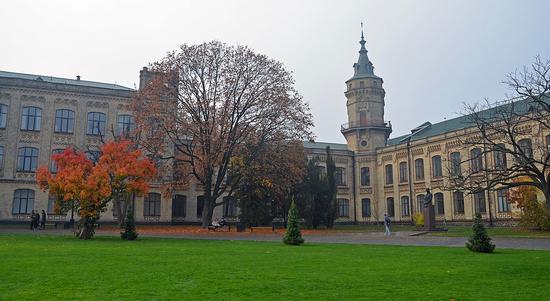 Photo by: Kiyanka
Tags: No tags
<< Three Unique Ukrainian Games
No comments yet.