Top 10 Things to See and Do in Ukraine
No comments · Posted by Alex Smirnov in Uncategorized
Are you planning a trip to the heart of Europe? If so, what better way to prepare by learning about the amazing things to see in Ukraine?
There's something for every kind of tourist from bewildering mountain views and enchanting castles to idyllic villages and gorgeous cathedrals. Be sure to enjoy your online slots in Canada before you leave home, though, because gambling is currently prohibited in Ukraine.
Don't worry, because this culturally-diverse country makes up for it in other ways. Check out the top ten things to do in Ukraine, compiled by our expert author, Michelle Thomas, below.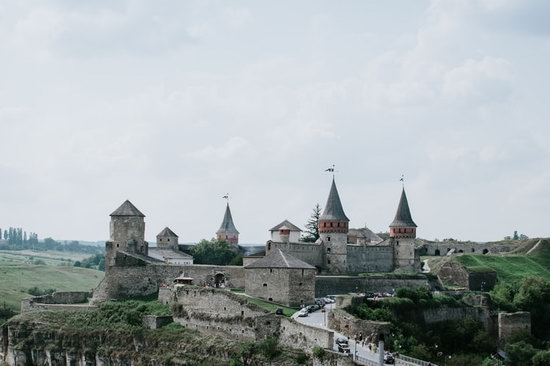 Turn Back Time at Kamianets-Podilskyi Castle
Located in the medieval city with the same name, Kamianets-Podilskyi Castle is one of the oldest Ukrainian gems. It was originally built in the 11th and 12th centuries, with well-preserved fortifications added around 500 years later.
Immerse yourself in history and explore ancient battlements, towers and dungeons. You can even sharpen your archery skills on the castle bridge or visit the Museum of Miniatures.
While the fortress overlooking the Smotrycz River provides breathtaking views, you can witness the scenic beauty from a hot air balloon, too.
Navigate the Catacombs of Odessa
As the largest network of underground tunnels in the world, the Odessa Catacombs offer tourists a glimpse into the lives of WWII rebels, smugglers, and other labyrinth-trekking characters.
Go on a guided tour to explore these ancient mazes dating back to the 16th century. Who knows? You might even come across a Cold War-era bunker, or find a lost treasure along the way.
While you're in Odessa City, take a stroll down the seaside Primorsky Boulevard, soak up the stunning architecture, or indulge in a brandy-tasting and making tour.
Take a Sunflower Field Photoshoot
If you're there in July, Ukraine's sunflower fields will greet you in full bloom along the roads. These picturesque plants have inspired countless local songs and even folk art, called "Petrykivka."
You'll find this national flower emblazoned on fabrics, turned into wreaths for celebrations, and dotted across the landscape on your travels. Don't let the opportunity for Instagram-worthy pictures pass you by, and take the time out for a photoshoot.
Explore Pripyat Amusement Park
If you're a fan of Dark Tourism, then exploring the Pripyat Amusement Park is one of the Ukraine activities you can't miss. Now desolate and eerie, it was open for one day thanks to the Chernobyl disaster, before locals were forced to evacuate the city.
Today, it's a macabre reminder of nuclear power gone wrong, and a popular tourist attraction for those with a morbid curiosity. A giant Ferris wheel remains unfinished while faded decorations still adorn the rides, waiting for the opening day that'll never arrive.
Enter the Tunnel of Love
The Tunnel of Love is one of the best places to visit in Ukraine if you're a hopeless romantic. Said to grant lovebirds' wishes, it's formed by lush and vivid foliage reaching across railway tracks.
It's situated on the outskirts of the tiny, rural town called Klevan, west of Kyiv, and spans seven miles. You can take a stroll with your loved one, or enjoy a train ride with the family. Either way, the magical atmosphere offers enchantment and gorgeous photographs.
Stand in Awe of Saint Sophia's Cathedral
As one of Ukraine's prized World Heritage Sites, Kyiv's architectural masterpiece includes a bell tower, and five apses or "domes." However, it's the interior that attracts visitors.
Inside you'll find walls, pillars, and ceilings adorned with authentic frescoes, murals and mosaics, dating back a thousand years ago. One of the most notable Byzantine depictions is the Virgin Oran, positioned atop the altar.
Hike Up the Carpathian Mountains
If you're looking for Ukraine activities to enjoy outdoors, then add the Carpathian Mountains to your itinerary.
Take in the majestic scenery as you hike across valleys or peaks, or appreciate the view on horseback, or riding a bike. There are also various ski-resorts and a vibrant local nightlife.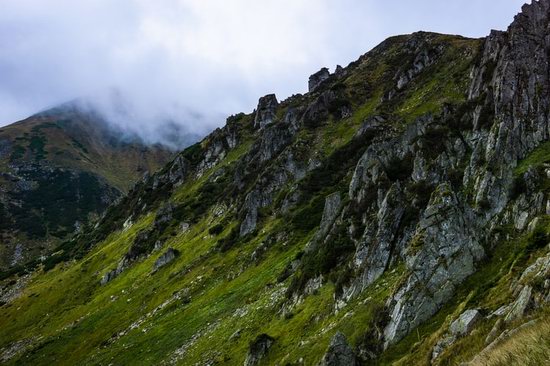 Discover the Synevir National Nature Park
This national park is home to Synevir Lake, another one of Ukraine's WH sites. Tucked away in the mountains, it's surrounded by thick forestry with countless flora and fauna species.
Discover meandering streams and babbling waterfalls as you take the Arpad Line tourist route. Some visitors also make their way to the Rehabilitation Center for brown bears.
Meander Through Markets in Lviv
Stemming from Soviet days when many items were rationed or unavailable, open-air or "Babushka" markets are a testament to the locals' unyielding spirit.
Make your way along the cobbled paths that Lviv is known for, and bring some pocket money, too. You'll find anything from books and keepsakes, to fresh produce and clothing.
Here are a few popular options:
Krakovsky Market
Souvenir Market
The Book Market
Halytsky Farmers Market
Indulge in Authentic Ukrainian Cuisine
One of the essential things to do in Ukraine is to feast like a local and enjoy some authentic dishes.
Try sweet or savory Nalesniki (pancakes) or Vareniki dumplings, and for something more substantial, have Banush. This dish is made with pork fat, cheese, and corn and remains a firm favorite among travelers.
Fortunately, there's no shortage of options with countless cafes, restaurants and bars catering to the unaccustomed tastebuds of tourists.
Pack Your Bags
Now that you have a list of the top ten Ukraine activities, it's time to plan your trip and pack your bags. Whether you prefer Gothic-style castles, a hike in the mountains, or wandering through a nuclear wasteland, this culturally rich country won't disappoint.
Tags: No tags
<< Church of the Transfiguration in Volytsya
No comments yet.