The Historical and Cultural Complex "Zaporizhia Sich", located in the north-east of the island of Khortytsia in Zaporizhia, is a reconstruction of the Cossack fortress of the 16th-18th centuries, recreating the image of the Cossack capital and the atmosphere of the time.
This picturesque town-museum, officially opened in 2009, harmoniously blended into the surrounding natural landscape and became one of the most interesting attractions of the city. Zaporizhia Sich on Google Maps. Photos by: Alexey Novik.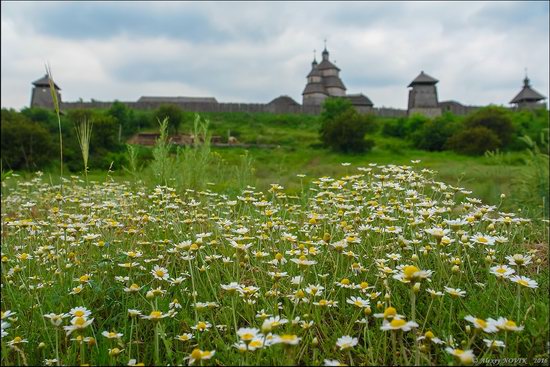 The fortress is enclosed by a moat, a rampart and a log palisade. In the center of the fortress you can find a church surrounded by outbuildings and houses.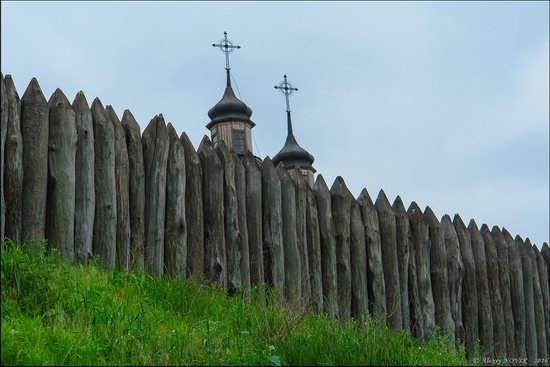 South Tower – the main entrance to the complex.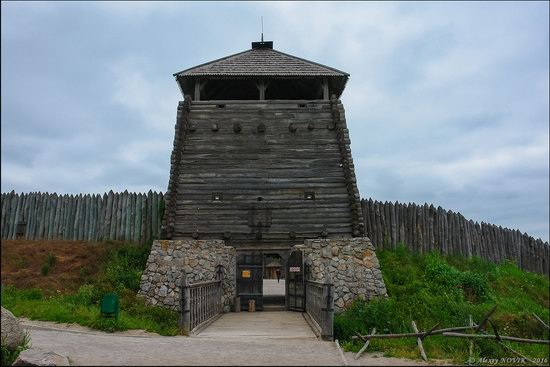 Malaya (Small) Tower in the eastern part and the view of the Dnieper River.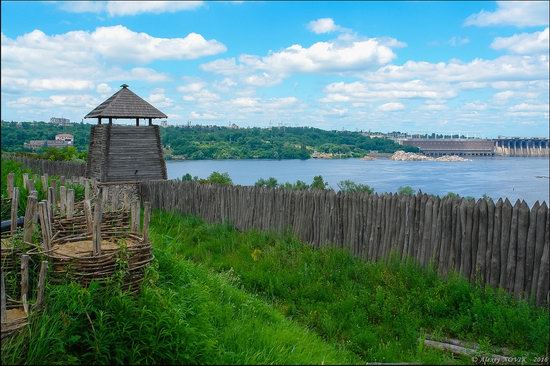 Bell Tower.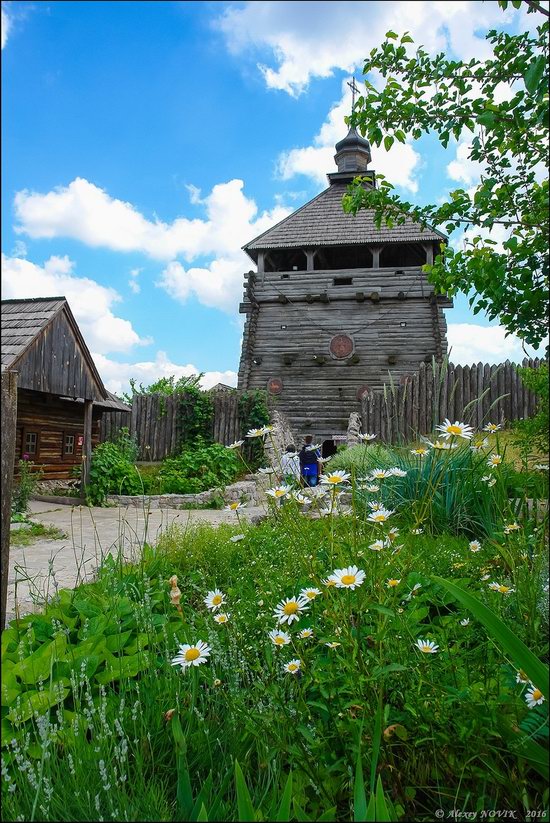 Inside the town-museum.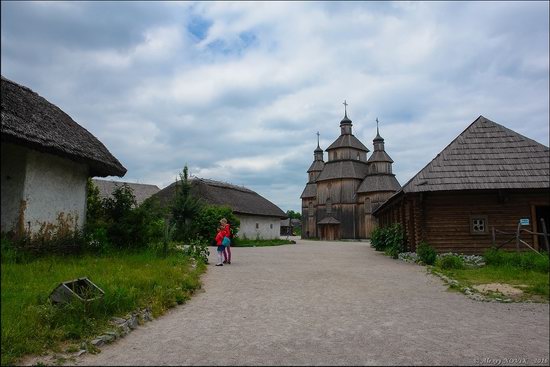 Cossack artillery.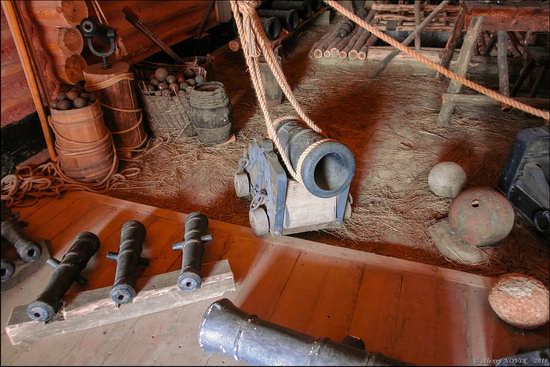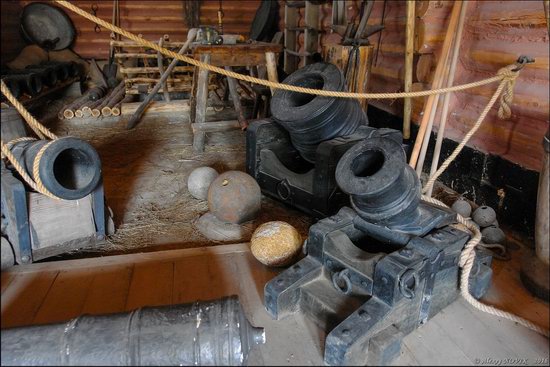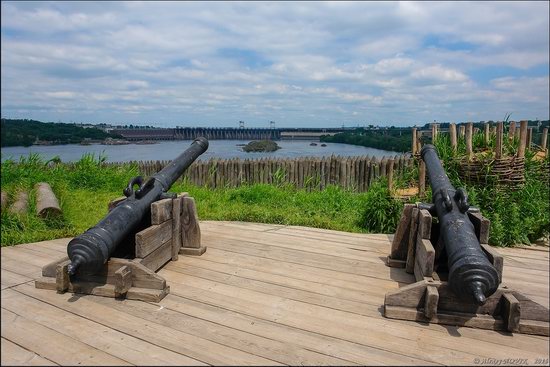 In this house you can find an exhibition called "Cossack pipes".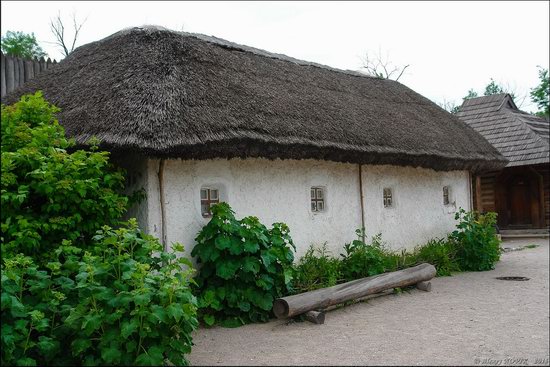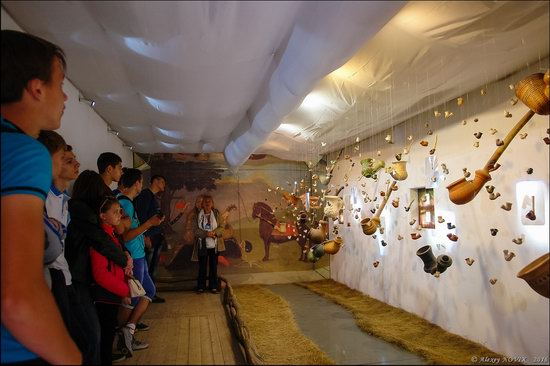 Central Square (Maidan) and the Protection of the Virgin Church.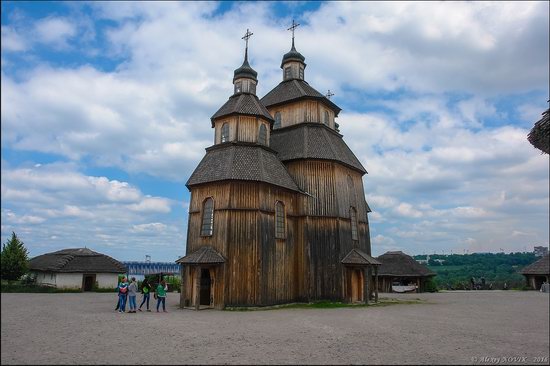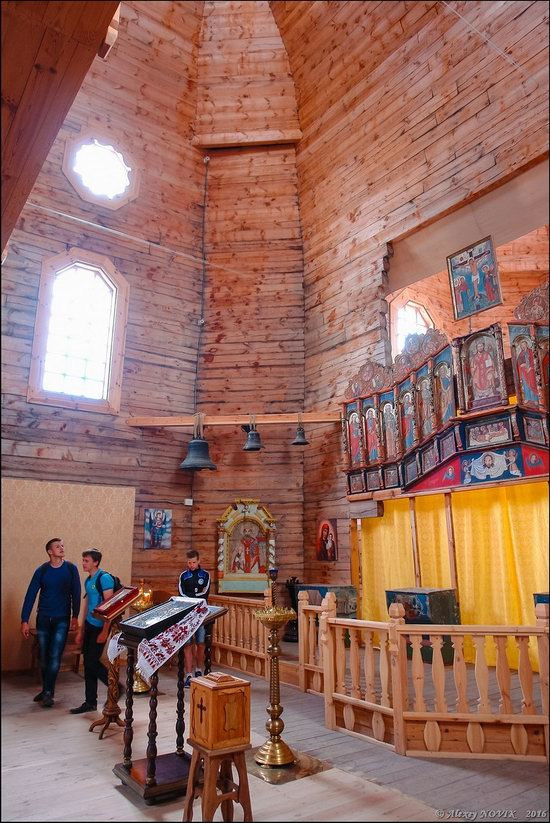 House of Cossack ataman (chieftain).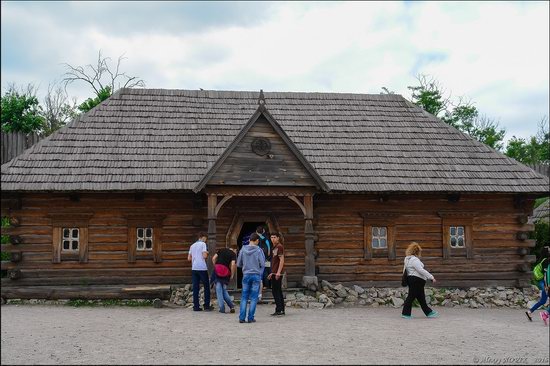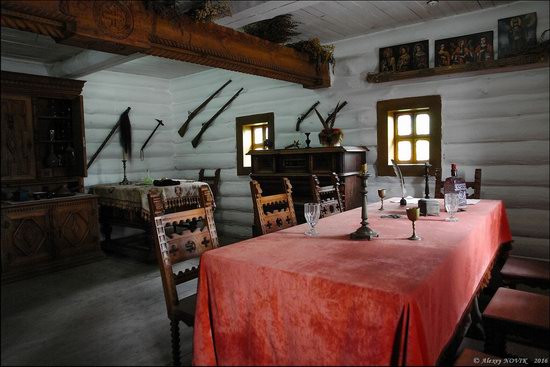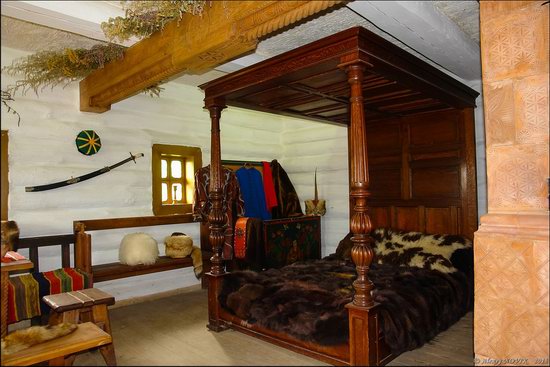 Cossack military office.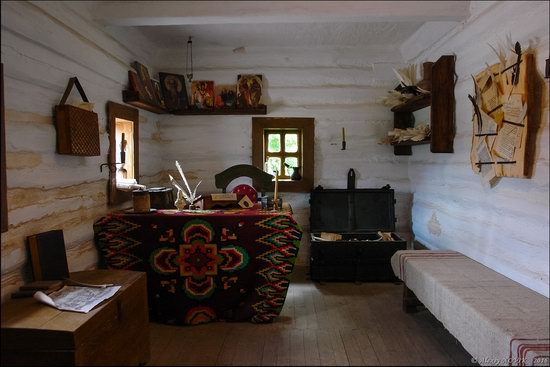 Inside this house you can see an exhibition about the military campaigns of the Cossacks.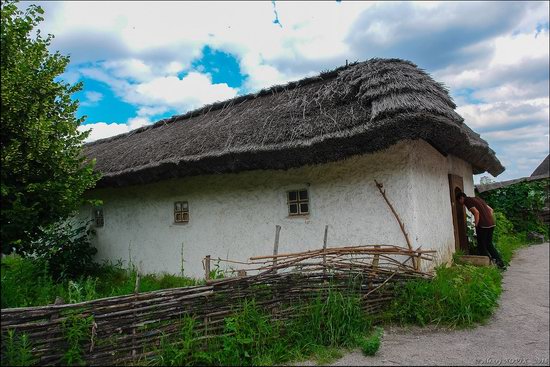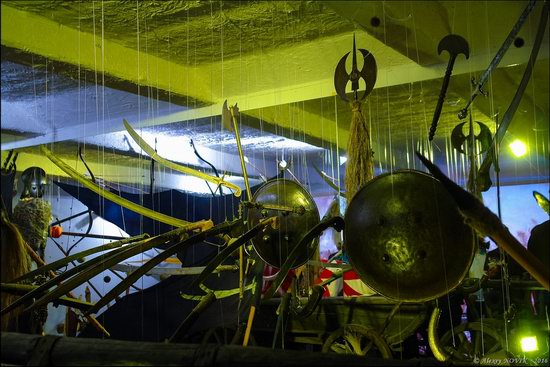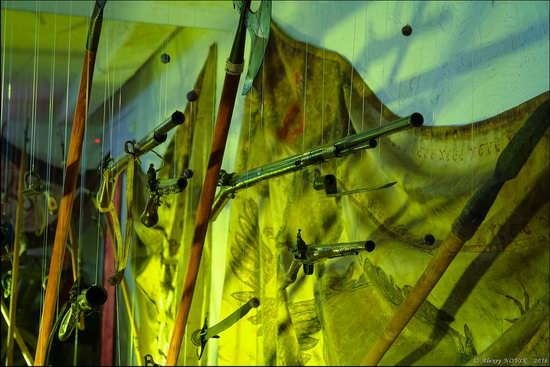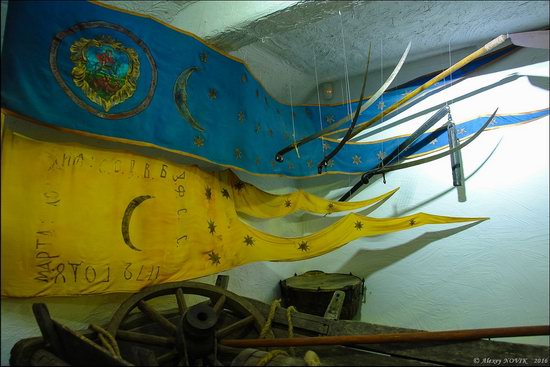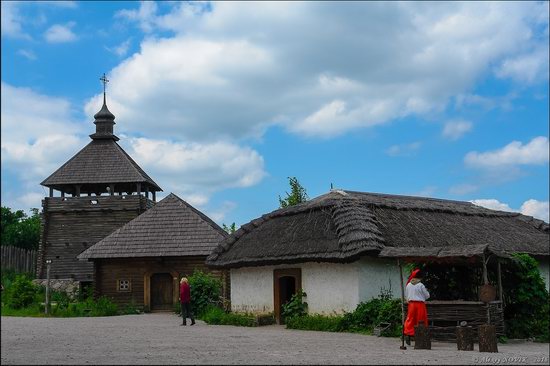 Ataman Ivan Sirko.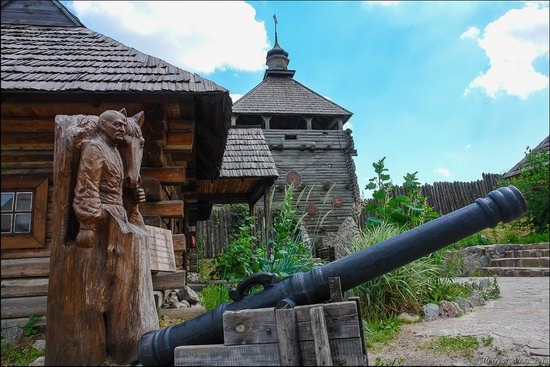 Greek hut.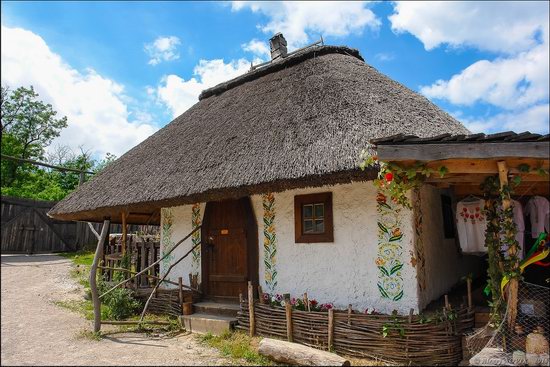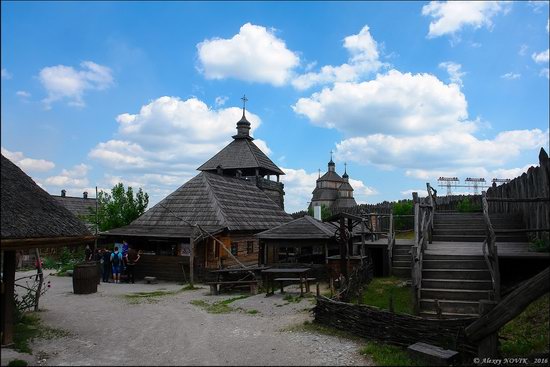 The view from the observation deck.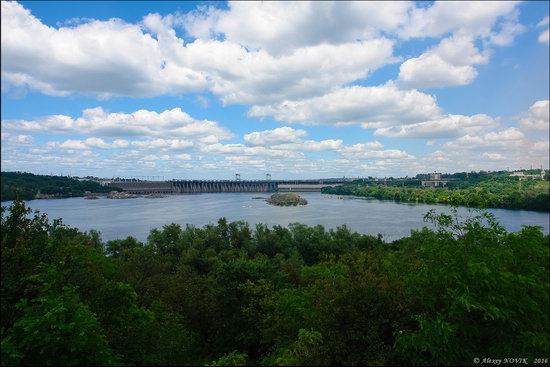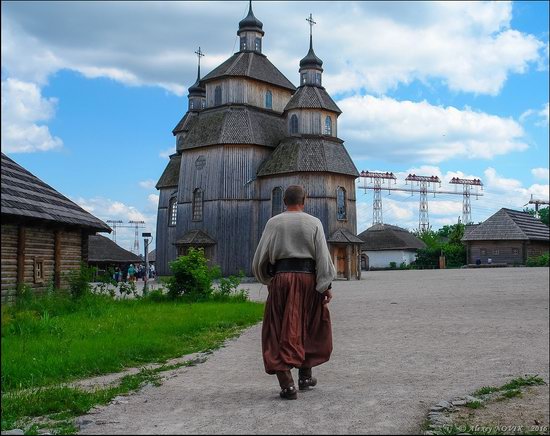 Tags: Zaporozhye city
<< Church of the Nativity of the Virgin Mary in Burdyakivtsi
No comments yet.