How to Prepare for Post-Pandemic Travel to Ukraine
No comments · Posted by Alex Smirnov in Travel
Currently, all non-resident visitors are required to present a negative COVID-19 test to Ukraine before entry. While there are still many questions about the impact of vaccination status and coronavirus variants on the ability to travel, citizens from the EU and USA should see more opportunity to explore Ukraine throughout the remainder of 2021.
While citizens from the United States, Canada and several other nations are allowed to enter Ukraine without a visa, others will have to purchase one prior to arrival. As with any international destination, be sure to check the rules and regulations on your country's embassy website.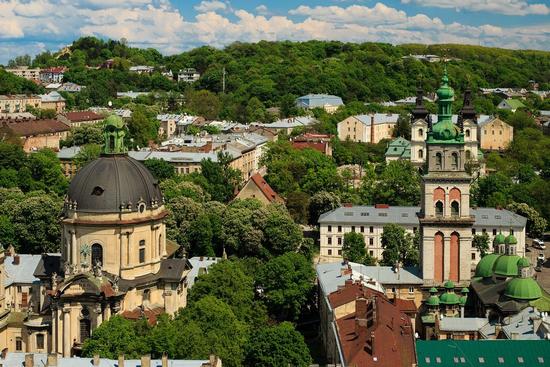 Now, before you embark, here are five things you have to do when you arrive that will make your experience much easier. When taking advantage of last-minute flight deals, you may want to consider currency conversions and the impact European rates could have on your itinerary. For added security, it's always a good idea to travel with more than you intend to spend. You can do this through savings or by borrowing a personal loan from a private lender, which has flexible terms and can be repaid over time with favorable terms.
Buy a SIM Card
Cellphones from other countries will not work without WIFI once you land. There are three providers for SIM cards in Ukraine: MTC, Kyivstar and Life. They all work the same, so it really comes down to a matter of preference and price. In general, you won't need more than $10 USD for a month of unlimited talk and data.
You'll have the most luck getting a card from an English-speaking vendor in the airport or a tourist district. Just make sure that your phone is unlocked by your main provider before international travel. Otherwise, it will not be able to work on any data networks overseas.
Plan Ahead for Weather
During the summertime, the subway, trams and trolleys do not have air conditioning. The same applies for buses with a few exceptions. Make sure that you are well-equipped to handle the hot weather as you explore the city. Bring a handheld fan, plenty of water and make sure to take rest stops along the way. It's easy to get dehydrated and run out of steam in the heat, especially when exploring a new city on foot.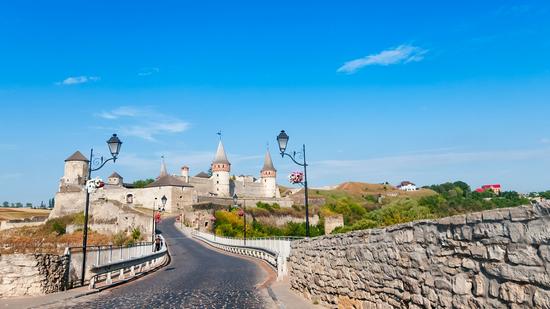 Learn About the History
Many people still think that Ukraine and Russia are one in the same. They believe the languages are identical, the history is shared and that the cultures are almost indistinguishable. Let go of any stereotypes or expectations you may have about the country based on what you know about Russia. Ukraine has its own history, culture and language that deserve to be appreciated entirely on their own. Make sure you pick up a few words so you can greet locals politely.
Make Sure You Know the Customs Regulations
You are allowed to bring up to $10,000 USD into the country with you without a customs declaration. There are restrictions on the quantity of alcohol, tobacco and valuable items, like artwork and jewelry, that you should also be fully aware of before making any purchases. Unless you are a collector and can plan ahead, it's generally best to play it safe and buy inexpensive trinkets and gifts that won't get you held up by airport security.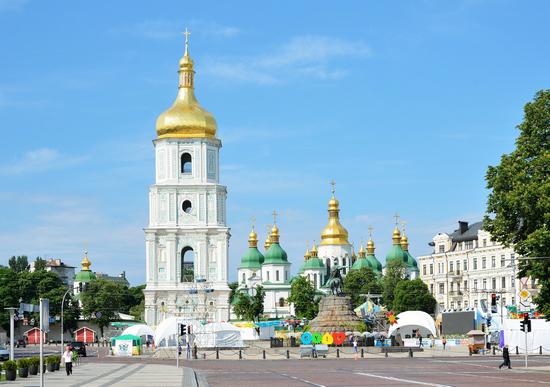 Schedule a Trip to the Khanenko Museum
The country is filled with a vibrant art scene that's largely unknown to foreigners. The Khanenko Museum in Kyiv is not only breathtaking but also contains the largest collection of collective European, Asian and ancient art in the world. Since 1919, the museum has curated some of the most well-preserved, unique pieces of artwork ranging from ancient Egyptian and Chinese artifacts to woodwork and frescoes.
The museum's collection is so large that it takes two buildings to contain all its works. During your visit, you will find a fascinating blend of historical art styles ranging from baroque opulence to Renaissance magnificence.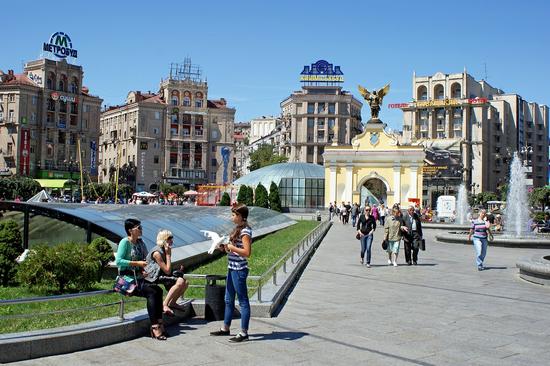 Visit Odesa
While most tourists settle for exploring the ins and outs of Kyiv, Odesa is only seven hours from the city and is home to the largest catacombs system in the entire world. With over 2,500 miles of underground tunnels, the catacombs were used during the first world war by Soviets retreating from German forces.
Just make sure that you pay for a guided tour as it's easy to get lost on your own. A professional tour will cost you between $10 to $14 USD. In addition to the catacombs, Odessa is filled with plenty of interesting restaurants, bars and shops worth exploring.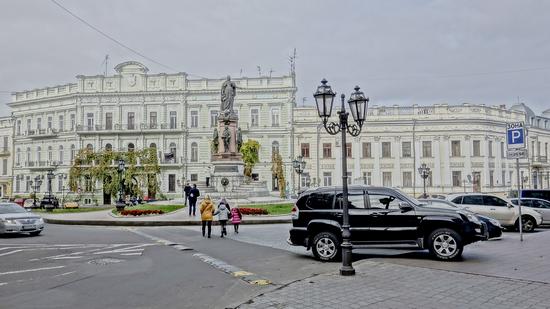 Tags: No tags
<< Top Travel Attractions in Ukraine
No comments yet.