All You Need to Know About Teaching English in Ukraine
Described by Lonely Planet as "one of Europe's last genuine travel frontiers", Ukraine is the perfect place for a unique teaching abroad experience. With a rich history, fascinating culture, low cost of living and highly-engaged students, teaching English in Ukraine can also be an incredibly rewarding country to live and work in.
However, it's not always the easiest location in which to land a (legal!) teaching job! Getting started teaching English in Ukraine can sometimes seem like a daunting process, especially for those who are new to teaching abroad.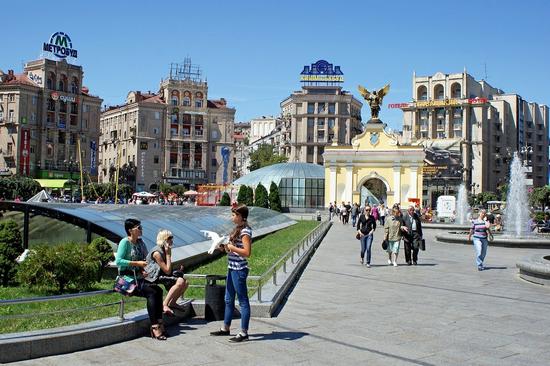 With that in mind, this helpful guide will provide you with everything you need to know about teaching English in Ukraine. From reasons why Ukraine is a great place to live and work to what qualifications you'll need, what kind of jobs are available and what sort of pay to expect, you'll find the answers to all of the most important questions below:
Why Teach English in Ukraine?
If you have made the decision to teach English abroad and are starting to research potential countries, you might be asking, why would I teach English in Ukraine? The short answer is, for so many reasons!
While it might not be the first place that jumps to mind when you think about moving abroad, Ukraine is home to incredible food, beautiful landscapes and a complex but fascinating history. Spend your time off exploring castles, sunning yourself on the beach or visiting one of the country's seven UNESCO World Heritage Sites – including the spectacular capital city of Kyiv (also known as Kiev).
Wondering what kind of social life you might have in Ukraine? Despite their reputation for being a little cold with new people, Ukrainians are incredibly hospitable once you get to know them. Social events tend to center around deep friendships and a love of good food, so be prepared to receive lots of invites to be cooked for by students in their homes!
Another great reason to teach English in Ukraine is the low cost of living. Although you're not likely to become a millionaire (you can read more on what to expect from a teaching salary in Ukraine a little further down in this post), most English teachers are able to live very comfortably and even save money thanks to the low cost of housing, food, transport and activities.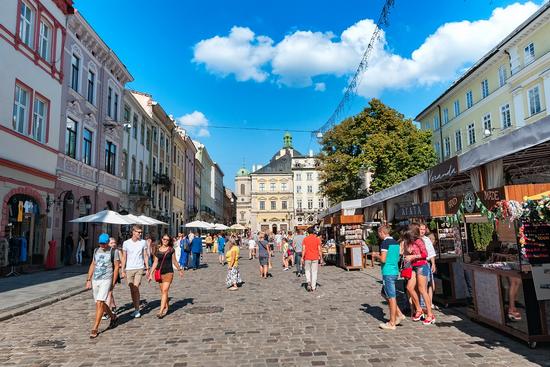 What Do I Need To Teach English in Ukraine?
Now that the country is at the top of your list, you might be wondering: "What qualifications do I need to teach English in Ukraine?" Like any country where you hope to work, it's important to understand the difference between legal requirements for work permits/visas and qualifications desired by employers.
While many employers in Ukraine prefer a four-year degree, it is not legally required to work or attain a visa. However, to work in one of Ukraine's private schools, you'll need a degree, as well as a teaching license from your home country.
If you don't have a Bachelor's degree you can still teach in Ukraine, as long as you have a 120-hour TEFL qualification. If you're hoping to teach business English (which is very popular in Ukraine) it's worth considering an Advanced TEFL or Business English course as well. When choosing a TEFL provider, look for a respected organization whose qualifications are recognized globally. Many TEFL providers also offer great information via their websites and blogs about how to teach English in locations all over the world. For example, if you're thinking of teaching in Mexico, a long teach English in Mexico article from The TEFL Org is an invaluable resource.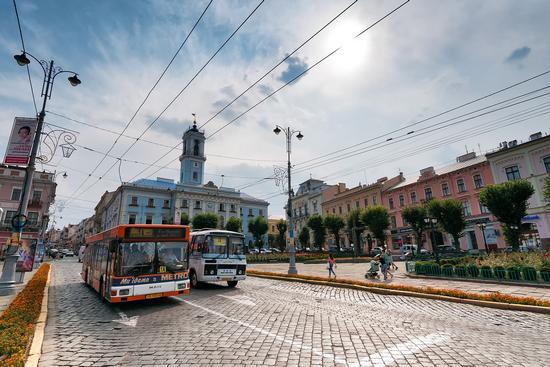 What Kind Of Teaching Job Can I Get In Ukraine?
English Teaching jobs in Ukraine range from English Language Centers to summer camps and private schools to freelance tutoring. Read on to find out more about what to expect from each:
Summer Camp
If you want a taste of what it will be like to live and teach English in Ukraine but without a lengthy contract, consider applying to a summer school or camp. These positions last from just a couple of weeks to a couple of months over the summer season. Camps hire both paid teachers and unpaid volunteers so no matter what your experience level, you'll find a role that suits you.
English Language Centers
The British Council, The London School of English and The American English Centre are just a few of the big-name English Language Schools operating in Ukraine. Although some – like The British Council – will require you to have a degree and a teaching qualification, others like the American English Centre are more relaxed.
Private Schools
If you want to teach children, one of Ukraine's private schools is your best bet for a job with good pay and benefits. You'll benefit from regular hours and classes, as well as weekends and holidays. The best private schools can be found in the capital of Kyiv and larger cities like Odesa and Lviv. You'll need a TEFL as a minimum, with some private schools requiring a bachelor's degree and previous experience.
Private Lessons
Most English teachers in Ukraine – whether they teach at a school or language center – will supplement their income with some extra work as a freelance tutor. Private lessons are often arranged via students and through word-of-mouth with other friends and family members.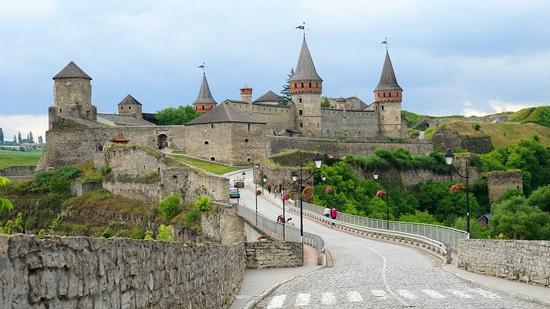 How Much Money Can I Make Teaching English in Ukraine?
Ukraine might not be known for being one of the top money-making destinations, but exactly how much can you make teaching English there? The answer is…it varies! A basic monthly salary for a full-time position at one of the country's schools or language centers will likely be between 7,000 – 30,000 UAH (Ukrainian hryvnia), which works out at approximately $270 – $1,150 per month.
While this might not seem like much, between the low cost of living and the ability to make some extra money as a freelance tutor (which pays roughly $10-15 per hour), most English teachers in Ukraine find themselves financially very comfortable.
Teaching English in Ukraine
Want to learn more about Ukraine before you start your teaching English journey? UkraineTrek.com provides useful and interesting information about Ukrainian regions, cities and towns, as well as the country's history and culture.
Tags: No tags
<< Church of St. Nicholas the Wonderworker in Pryslip
1 comment